Social Media Challenge - Dark dragon, eternal glory.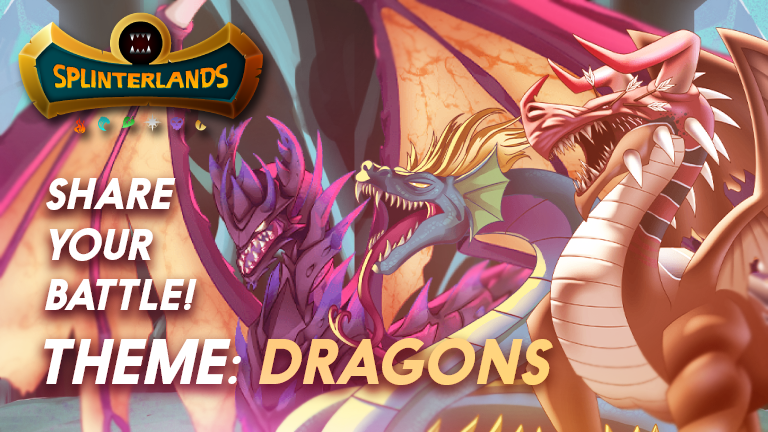 Best regards, my friends
On this great day I come to share once again what I have experienced in the great game Splinterlands, I am happy to have played the Weekly Challenge that offers us this addictive game. I want to send a big greeting and a big hug to all the people who are in the Hive platform, thank you for supporting the new members and make them feel part of this community. Let's start with the game!

Challenge Card: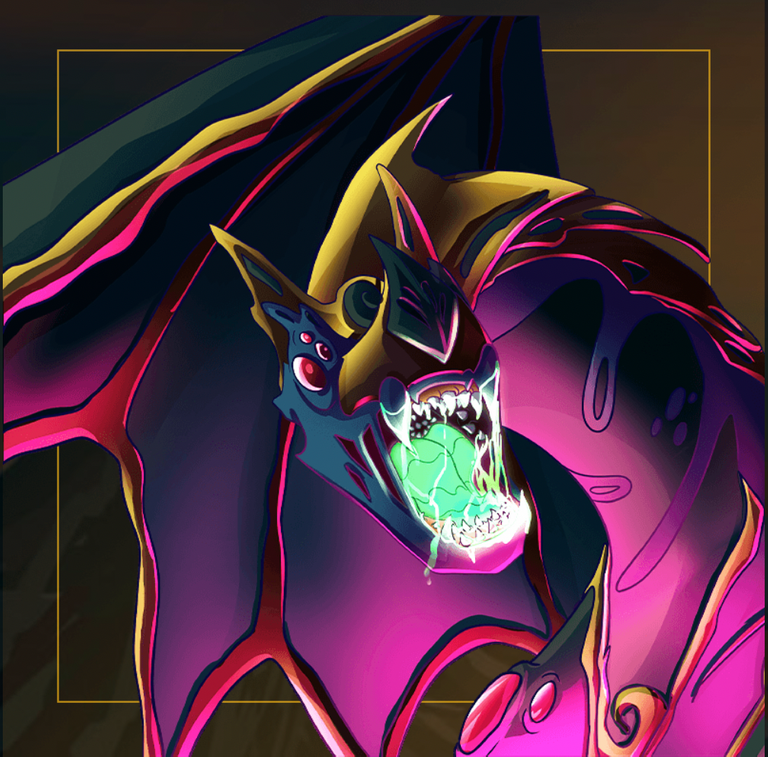 This time there is no specific card that we should play with, the Challenge focuses on the Dragon Splinter in general so I wanted to highlight an old acquaintance like Drake of Arnak that I have used before and that I personally liked a lot for the utility and combination with the summoned monsters; On the other hand, I also used Void Dragon, a truly impressive card both in statistics, skills and visual design, undoubtedly one of the cards that catches my attention for its enormous amount of details it has. Later I will explain how and what are the characteristics of these cards.

Prepared:

For this battle I got a scarce amount of mana which did not let me take the best advantage of the cards I had in mind to use for the battle, this is why I could not take more Dragon Splinter cards to my attack line, however I could give a more than worthy battle that led me to victory. Next I will tell you what the conditions were for the game:
Standard: The rules are not modified.
Amount of mana: 19 mana points to spend on the cards to be used in the battle.

Strategy:
For this battle and as usual I had to analyze the game history of my opponent, it was very interesting to see the composition of his previous games because I noticed that lately he had a combination of physical attack and magic attack so I decided to implement the same strategy adding some armor points that Drake of Arnak offers, so, my strategy was a combination of melee attack, ranged attack, magic attack and armor, accompanied by mobility.

DevelopmentFarewell
The battle was developed in 9 rounds of attack where in the first rounds everything was very even, the attacks of both were very balanced to a certain point where the unique skills of each card made the difference, this difference in skills and training made that before half of the game I was left with only one card standing to fight three rival cards, It was thanks to the card belonging to the Dragon Splinter that managed to beat these last 3 cards with its incredible stats and skills, it was certainly a game that excited me a lot and that caused me anxiety by the fact of being left with only one card for a long time.

Strategy information:

Our great summoner is Drake of Arnak, this great dragon we have already seen a few times and it is because in general it is a very good summoner that is viable to take it because it offers a point of armor to all its allies, which is why it is easy to combine it with any type of strategy you want to take, however, it is not very feasible to take it when the enemy in their last games has been armed with full magical attack because as we know this type of attack armor is useless.

Here awaits our great friend Venari Knifer, this great warrior is compared on numerous occasions as a kind of ninja, due to the great speed with which it attacks and because it leaves no trace of its presence, it is undoubtedly one of the monsters that every summoner wants to have in their ranks. Its stats are very good and are as follows: 7 points of life, 2 points of melee attack and 4 points of speed, he has an ability that allows him to return the damage he has received when his direct opponent has attacked him.

In the second attack position we find Void Dragon, this beautiful dragon has a beautiful and imposing appearance, has a beautiful design where the body is covered by a black tone and when e reflected with the light is transformed to a magenta color, has a very striking golden color horns that can use it to attack as well as to defend. His stats are impressive: 7 points of life, 1 point of magic damage and 5 points of speed, he has two abilities at his disposal, one of them allows him to reduce the damage of magic attacks and the other ability increases his chances of evading physical attacks from those monsters that do not have this ability.

Khmer Princess is one of the monsters that I have used before for some games, this beautiful golden lady radiates a light that is able to illuminate and purify all those creatures that have been lost through time, giving them a second chance to redeem themselves and return to what they were before. Its stats are the following: 2 life points, 1 magic damage point and 1 speed point. It is worth mentioning that this card has no ability but it was one of the cards that had a great performance.

Xenith Archer is the one in the last position, I have used this beautiful shooter a couple of times and the truth is that she has not let me down, so I called her to my attack formation to make her stand out in the battlefield again. Xenith did not let me down and did what a true warrior can do: fight until the last breath. Her stats are as follows: 2 health, 1 ranged attack point and 1 speed point. This monster does not have an extra ability.

Synthesis:
The game was incredible, as I said before it was one of those games that cause you excitement and anxiety to see how a single card battles against 3 rival cards and also comes out victorious. It is the first time that something like this happens to me, from running out of support from before the middle of the battle, I owe the victory to the great monster called Void Dragon, his impressive stats and abilities left in check the chances of taking the victory to my rival, the damage reduction and the ability to dodge the blows was something extremely emotional and euphoric, I have no words to describe the happiness that caused me this game.

Good Bye:
This was one more story in the world of Splinterlands, I love and love too much the Weekly Challenges for the great excitement and interest it causes to its most frantic players, I look forward to next week to bring you two more new stories about the wonderful game that we find in the great platform of Hive. A big hug to all those people present and who take a few minutes of their time to read my post, I am grateful to you, I say goodbye to you with a strong greeting, see you next time.

Attached is my link for you to register.
I attach my Twitter
I attach my battle link
---
---