Weekly Challenge- Angelic Mandarin.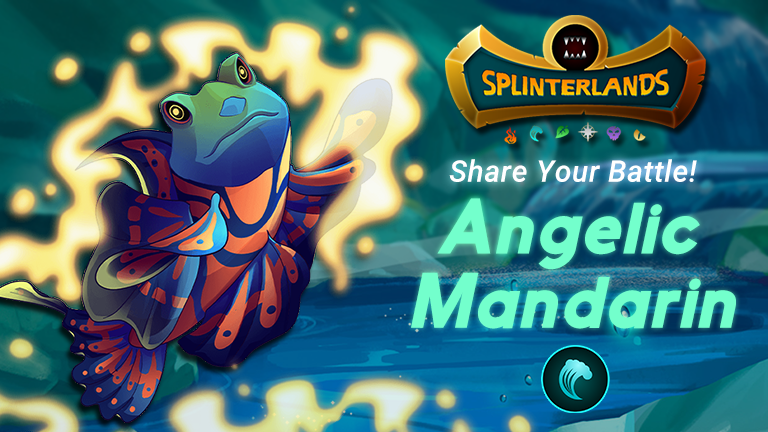 Best regards, my friends
Very good morning my colleagues, this time I come to present my analysis on the Weekly Challenge that Splinterlands has prepared for us, this time I have unlocked a memory because the card we will use for this challenge is one that I had used once and I no longer remembered enough about their skills and characteristics that made it an indomitable beast, for me it is a pleasure to choose again this so charismatic monster, with nothing more to add, let's start with the combat!

Challenge Card: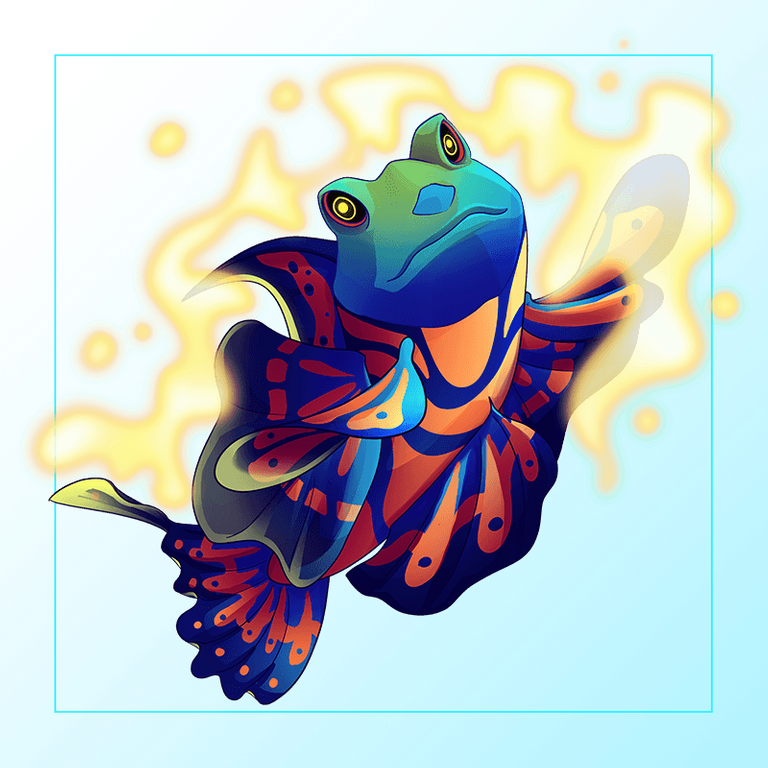 In this opportunity of the weekly challenge we have to make Angelic Mandarin shine and shine, this card belonging to the Water Splinter is one of the most complete monsters in terms of ranged attack is concerned, has nothing more and nothing less than 5 points of life, 1 point of melee attack and 2 points of speed, these points of life are a barbarity and being in a strategic position can become untouchable for many opponents, the truth I am very pleased to use this card that I had forgotten some time ago. Its design is beautiful, somewhat subtle but maintains a freshness and elegance marked by its simplicity, it is simply wonderful and I will use this card again in my next games.

Prepared:

In this battle we will mention the conditions:
Standard: rules are not modified.
Mana: 26 mana points to spend.
The amount of mana is the right amount to create a strategy that allows me to go protected and also with a lot of damage, it allows me to choose monsters with good stats and with amazing skills that allow me to quickly and easily finish my opponent. I hope my enemy also chooses monsters wisely to give a battle show.

Strategy:
To devise a good strategy I have to review my opponent's recent games and combine that information with a tactic that will make my Weekly Challenge monster shine. For this reason I chose to simulate my opponent's strategy: go with melee attack monsters, ranged attack monsters and support monsters so that they don't take down the monster in the first position fast. Let's see how the battle ended and how it unfolded.

DevelopmentFarewell
The battle was developed in 5 rounds of intense and somewhat long attack, we started almost on equal terms in terms of card numbers and with similar monsters, we both had tanks, melee attack, ranged attack and support monsters that were going to benefit us and prolong the game. In the first instance it was not very clear how the battle was going to end because it started balanced, from the second round we already saw the fall of some cards, the support monsters of each team were doing their best to keep their leader standing, however, as I had two support monsters I could stand out in each round, mentioning the attack monsters that were in the last positions that were also knocking down several enemy monsters.

Strategy information: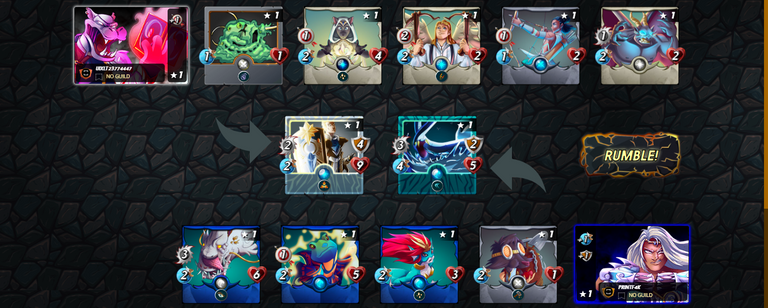 Once again I trust Kelya Frendul to carry out this battle, it is one of the Water Splinter summoners that I have used the most since I'm in the game, this card is one of those that acts as support to the monsters that will be summoned to battle, Kelya Frendul is able to increase by 1 point the armor of all your monsters and also increases by 1 point the amount of life of these same monsters.

Serpent of Eld is the first card to attack or receive the first enemy attacks, it is one of the monsters that has very good stats that allow it to last for a long time in battle, for starters it has 2 points of armor, 5 points of life, 3 points of melee attack and 4 points of speed, without a doubt it is something amazing for. It has an ability that allows it to increase the chances of dodging ranged and melee attacks.

Scavo Hireling is a support card that goes hand in hand with the summoner Kelya Frendul, his unique ability allows him to repair a portion of the armor of the allied monster that has suffered the most damage (in its armor). Scavo Hireling has 1 health and 2 speed, not bad for a support card, in a good position he can't be knocked down and will help a lot to all those who need it, however the weakness of this monster is the Sneak and Opportunity skill.

Merda Ali Guardian is another support card that will do everything possible to keep Serpent of Eld standing and with good life points, Merda Ali's ability is to restore a portion of life each round of attack to the monster that is in the first position. She has 3 health points and 2 speed points that allow her to quickly and efficiently assist Serpent of Eld wounds.

Angelic Mandarin is a card that will complement the damage of our first monster Serpent of Eld, attacking from afar and without missing any attack, it helped a lot to knock down and assist in the elimination of several enemies during the battle. Although Angelic Mandarin does not have an ability like the other monsters his stats make up for this fact: 5 life points, 1 ranged attack point and 2 speed points, a very useful and highly efficient card.

In the last position we find Deeplurker, this big fish is a real war tank, it is one of the monsters that I have known how to use in different situations and in different strategies and in most battles it has remained standing until the last round of attack. His stats are: 6 health points, 3 melee attack points and 2 speed points, he has an ability that allows him to attack enemies with low health points from any position.

Synthesis:
The battle was very even despite the fact that none of my cards were knocked down, the reason for this fact is that my support cards helped me a lot to stay standing in several moments when I felt defeated, the regeneration of life points and armor points were essential to achieve my victory, plus the relentless help of Deeplurker and Angelic Mandarin that were gradually knocking down the enemies, no doubt it was a game that thrilled me, I admit that I saw the replay a few times of happiness and excitement.

Good Bye:
Thanks again to the members of the Hive community for allowing me to publish on this platform, next week I will be back with you for a new series of glorious battles of the world of Splinterlands, I'm a little short of time for study reasons but still I will bring you my analysis, until next time, greetings.

Attached is my link for you to register.
I attach my Twitter
I attach my battle link
---
---