Bought 120 Chaos Legion Packs up to now...will buy more later on!!!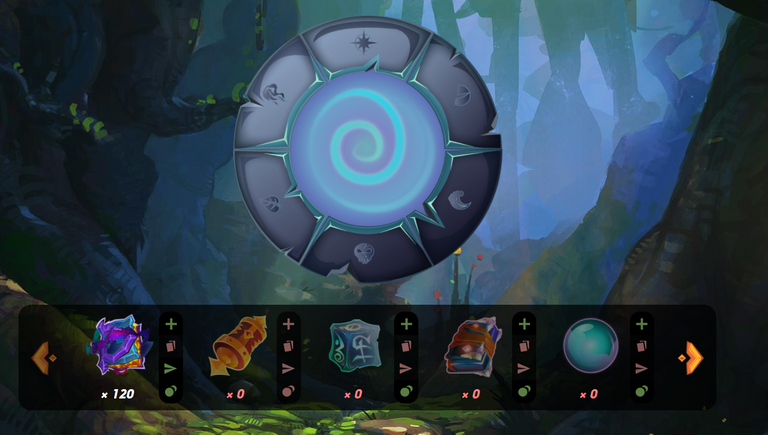 ---
Initially I wanted at least 500 Packs...but little did I know how difficult it would be specially when we need one voucher for each pack...
Vouchers are not that cheap...
If Vouchers were around a dollar or so, I would surely pick up more but they have been trading around 16 to 22 dollars lately!
Half bought and half were received from the vouchers distribution!
Thanks to the vouchers distribution system...I received around 52 vouchers to use!
But this was not enough...so I had to buy more to be able to at least have 100 packs!
When I bought my first 100 packs of Chaos Legion, I received 10 bonus packs too, making it 110 packs!
The during the last few days of vouchers distribution and also after buying some more on Hive Engine, I bought 9 more packs!
And the 120th one...
When I checked my vouchers distribution, some days back I saw that I had around 0.924 SPS sitting there...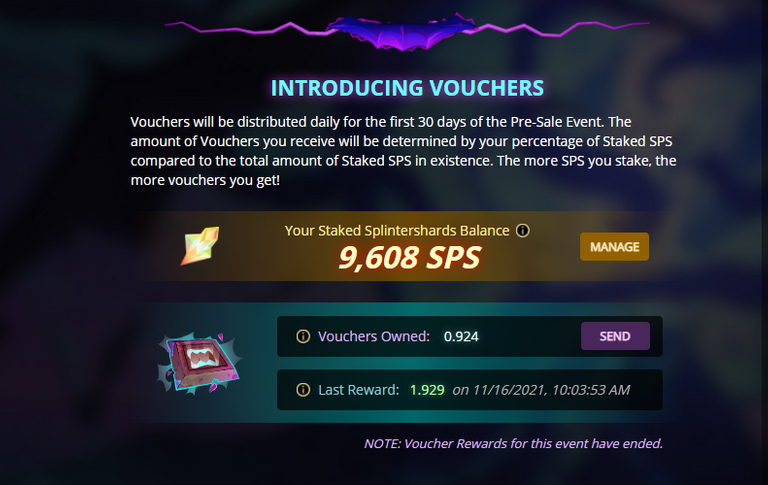 ---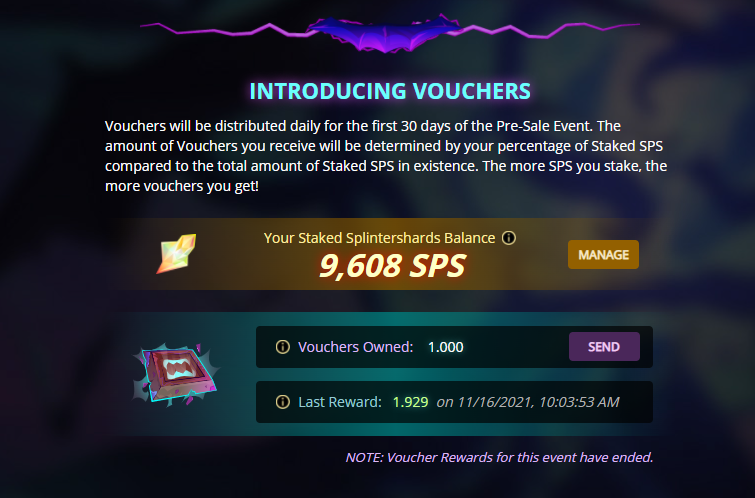 ---
417 DEC + 1 Voucher for 1 pack of Chaos Legion!!!
So I bought the missing amount to make it 1 full voucher to be able to buy one more pack...

---
Will buy more in the coming weeks...
If I am not mistaken...after this presale event, we will no more need vouchers to buy packs of Chaos Legion...(apologize if I am mistaken!)
So once we can freely buy the packs, I will pick up more for sure!
For the time being, I am accumulating maximum DEC from my rentals then same will be used to buy more packs!
Splinterlands is simply amazing and deserve to be valued at least 10 to 25 folds of what it is right now!
And how many packs have you been able to buy dear friends!?
Wish you all a wonderful weekend ahead!
Play well...enjoy the game and have fun!
@progressivechef

---
---