Can't start better than this...2 Doctor Blight at around 145-160 Usd value each!!! This is just the beginning as I make my way to start opening my first packs later today!!!
We were all so impatiently waiting for this moment...
It came and wow...I received 2 Doctor Blight airdropped to me!!!
It really can't start better for the Chaos Legion for me!!!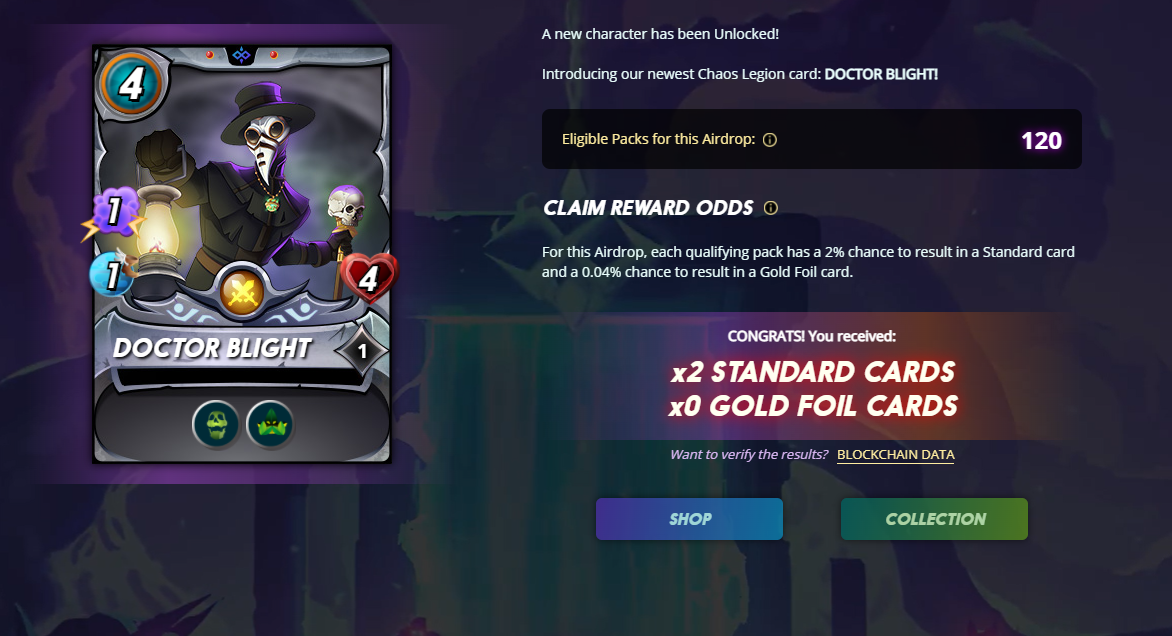 ---
I hope to be lucky again for the next drop...

---
Doctor Blight Market Value...
I was wowed when I check the market price yesterday after claiming the airdrop!!!
The card was at 161 Usd and today it is at about145 Usd!!!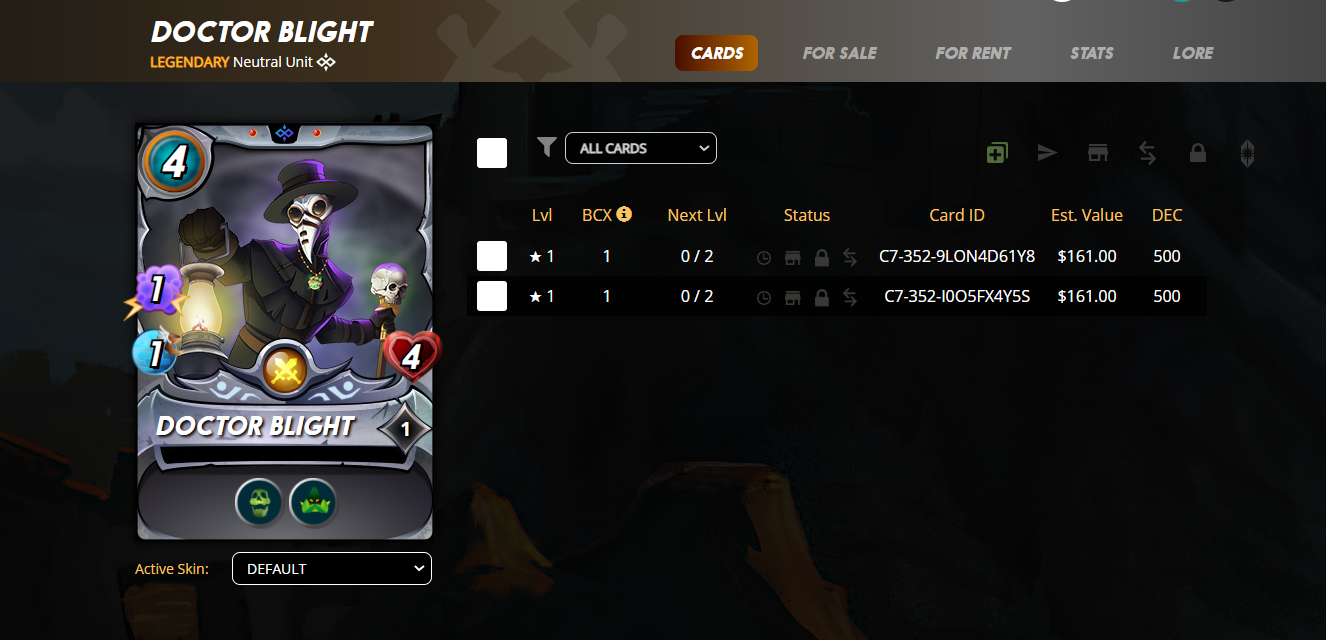 ---
Going to open some of my 120 Packs...
After this post...I will be opening some packs...maybe 25 or maybe all!!! I just don't know as the excitation is just too big!!!
I hope to have hands on some legendary cards...and maximum gold foil!
Let's wait and see! *I will make another post to share some of my best cards from the packs tomorrow...
Until then...
Have fun and wish you tons of great cards in your packs!!!
@progressivechef

---
---