Goal Achieved : Woo-hoo!!! Got my first 110 Packs of Chaos Legion...will try get more! Got them all from DEC i received from my cards rental!!! Thank you Splinterlands!
Ahhh it did cost me quite much but I am such a fan of Splinterlands that I don't want to miss out!
I wanted so badly to get at least 100 pack to be eligible for the future airdrops and also the bonus!
This is done now...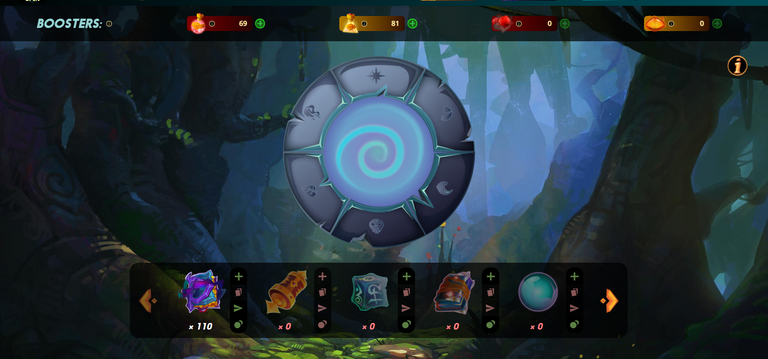 Bought 47.9 Vouchers to make it a 100!!!
The Vouchers distribution will end today (16.11.21) and I got 52.667 Vouchers so far!
So I did not have any choice and had to act fast and buy from Hive Engine!
---
Bought my 100 packs right away!!!
Once I had my 100 Vouchers in...transferred them from Hive Engine.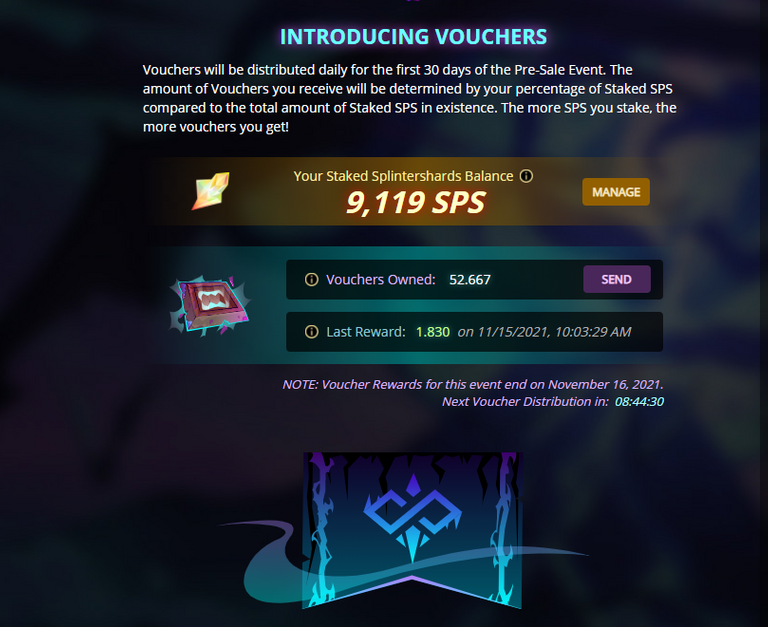 ---
You simply have to click on 'send' on your vouchers distribution and transfer in your purchased vouchers from Hive Engine!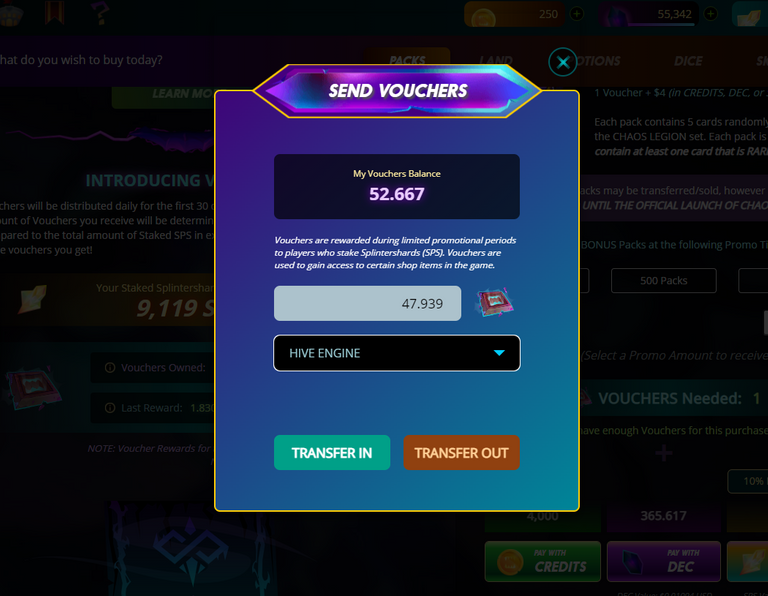 Boom...47.9 + 52.6 = Over 100 Vouchers!!!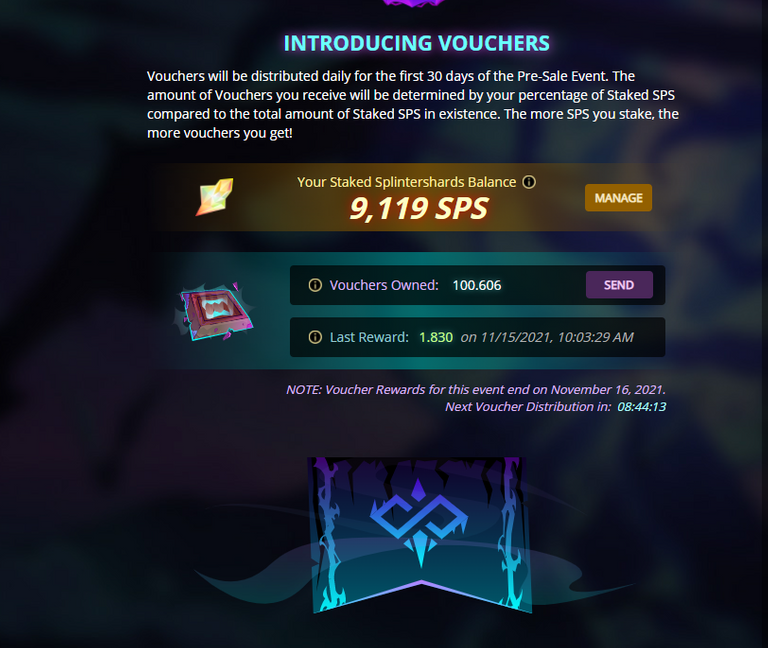 ---
Paid for my Chaos Legion with DEC earned from my rentals!!!
Isn't this great friends...I basically did not spend money from my pocket...
Both the Vouchers and the Packs have been purchased from my DEC coming from the rentals of my cards!
This is simply amazing!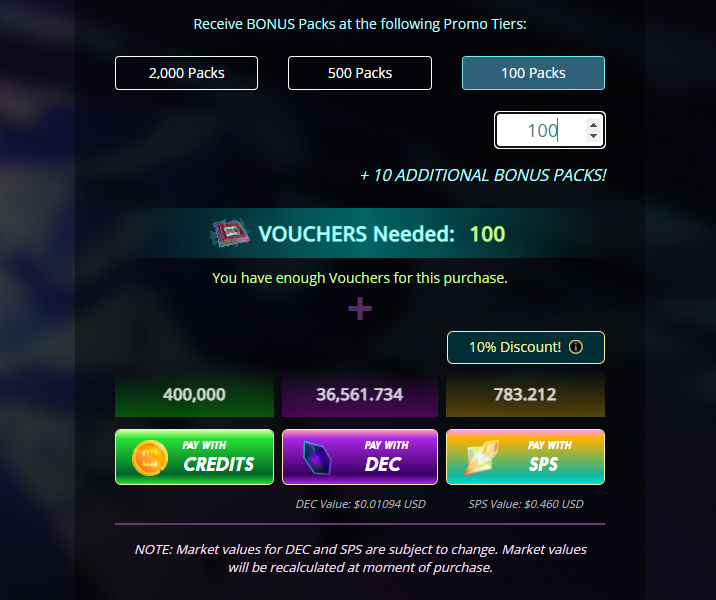 ---
I will try get some more packets before the end of the presale...but need to find funds for the vouchers...and I think the price will rise in the last remaining days!
Oh well...I am super happy to finally have my 110 packs!
And how many have you bought up to now friends!?
Thank you!
@progressivechef
---
---