Milestone Reached : Over 9100 SPS staked and 57 Vouchers reached...I need 43 Vouchers more!!!
I actually crossed the 9000 SPS mark last evening...
Since the start of the SPS Airdrop, I have been staking all...100% staking! And we are right now only on the 106th day of airdropping and we have more than 250 days to go...
If I keep on the same trend, I should easily reach the 25000 to 30000 SPS by the end of the airdrops! Let's see how it will go!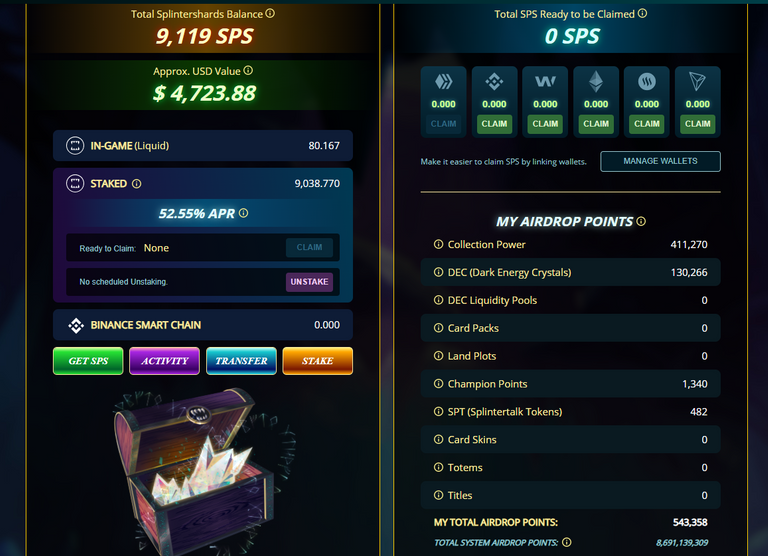 ---
Approx. 80 SPS per day...
With my total airdrop points, I am entitled to approx. 80 SPS per day (68 SPS on airdrop + 12 SPS for staking rewards!)
As usual...I staked them all!!!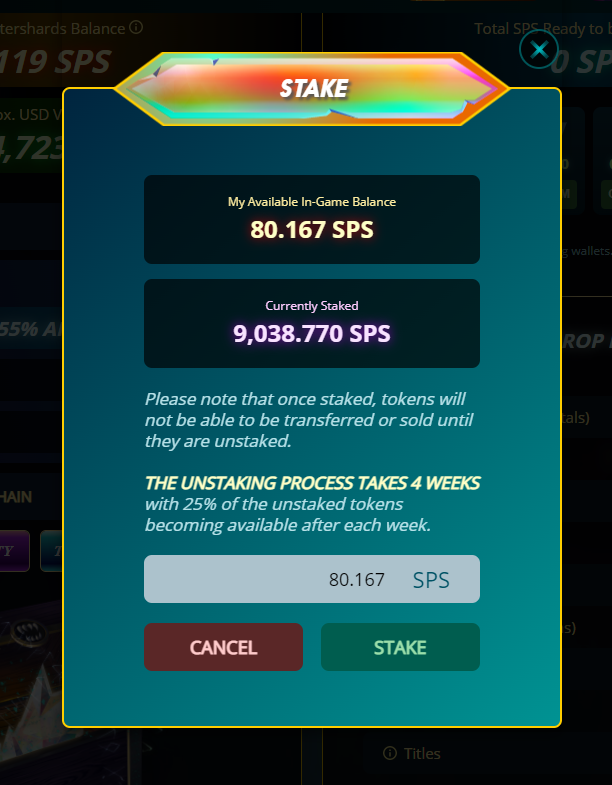 ---
Over 9100 SPS staked!
My first big milestone will be to reach 10000 SPS and from there I will decide how to move forward!
I will be using some DEC soon to buy up Vouchers for me to be able to get my 100 Chaos Legion pack and this will definitely affect my airdrop amount but I will keep on trying all ways to grow my airdrop points!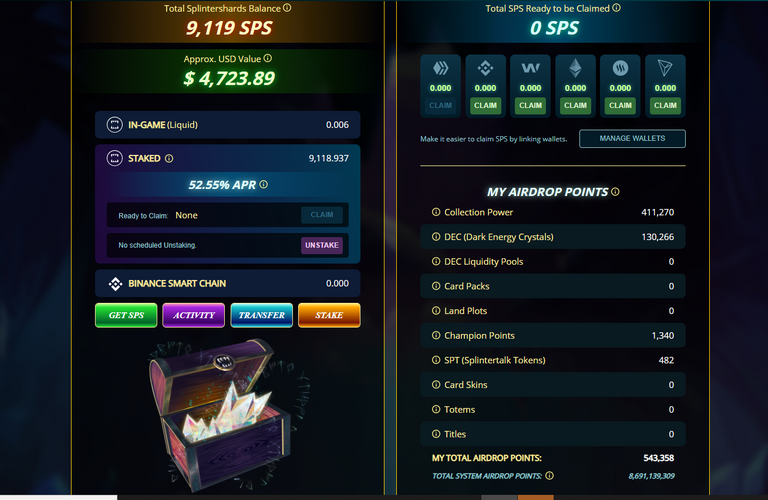 ---
Precious Vouchers!
They are really very precious and right now I have around 57 Vouchers on hand...
I got 41.5 Vouchers from the distribution till now and I bought 16.2 Vouchers from Hive Engine!
At current rate of distribution, I will not get to those 100 Vouchers and will have to buy some more (maybe 20/25 Vouchers) from the market!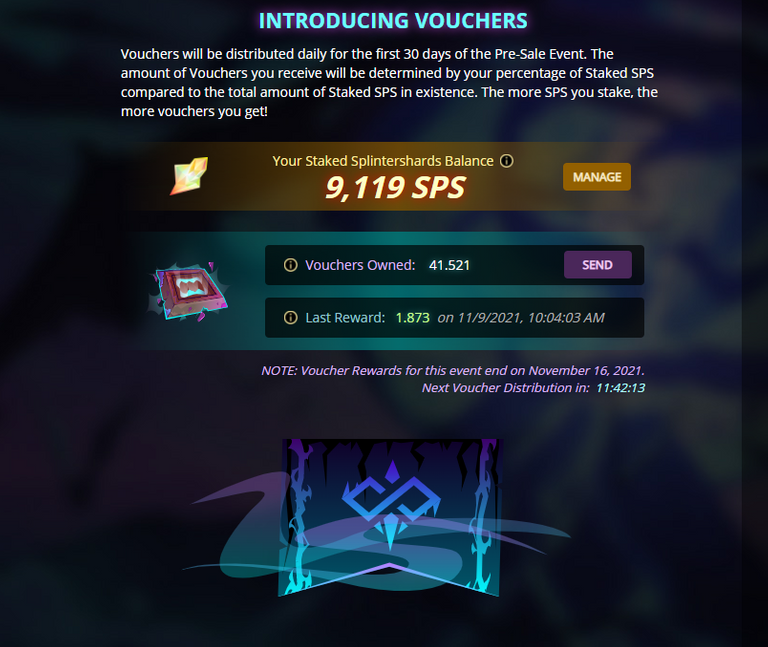 ---
Only when we reach the last 5 days of Vouchers distribution that I will take the decision of how to proceed ahead...
For now...I just have to keep staking and stacking all assets I am receiving from my favorite game!
DEC / SPS / Vouchers!!!
I need those 100 Packs of Chaos Legion!!!
As mentioned before, my goal was to have at least 500 packs, but Vouchers will be a problem for me...it will be impossible for me to get that amount to spend to buy vouchers!!!
Vouchers have been trading around 16 to 24 Usd and looks like it will raise further in the days to come!
Once I see a good price, I will definitely pick up 20 more...
What are your plans with the game dear friends!?
Have a great day/evening ahead!
@progressivechef

---
---