Dodgiest Battle Ever!
I would like to share this awesome battle. No one in my entire team died. This was right after the season started up again so, I knew that I would be up against tougher people who just dropped from season reset.
This was a 99 mana battle. I put the 3 most expensive guys I had and 3 backrow support guys. I really like axemaster. He can attack twice and is slightly similar to piercing. I also like his 4 speed.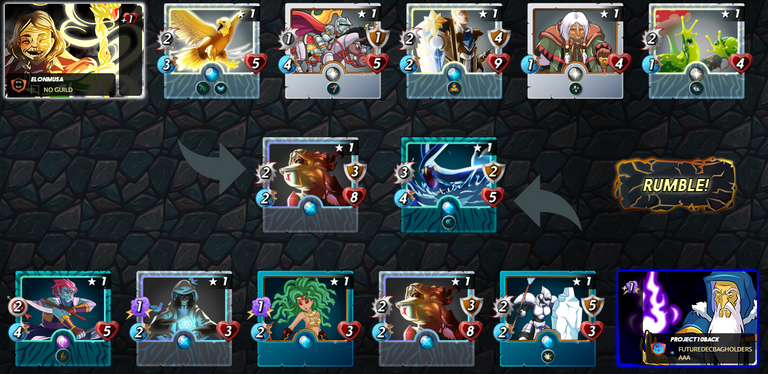 ---
---