PSYBER X / LVL The full break down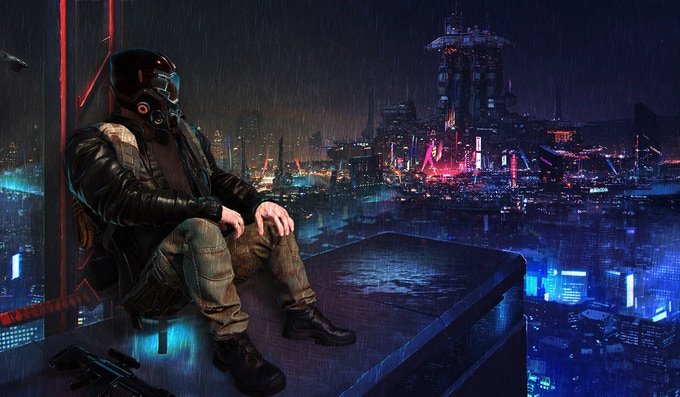 Psyber X
Introduction -
At Royal Reptile Studios we are creating a cyber punk themed battle royale.
We have a vision that will open up opportunities for the gaming community, artists, and
content creators.
Set The Scene:
A sneak peek into the cyberpunk world shows a Center of commerce that doubles as a
tourist destination. The once beautiful edifice stands covered in rot from top to bottom
and now a shadow of itself. Although it's a shining façade that conceals the horror, yet
the reality of it being a battleground stares people in the face. Everyone tries to be the
next master of Zeelis. Bandits, outlaws, rogue robots, mechs, and other villains fight in
the open for a battle of supremacy. These and more reveal the highlights of the game.
In phase two of the game the MMO aspect will take hold.
Players will have the liberty to be an officer working for the peace of the land. They can
take up any role of interest ranging from teachers, DJs, or entertainers. Players are also
at liberty to rebuild their version of the city but only as overlords.
Whoever has the most power will reign supreme.
The features:
PSYBER X will feature NFTs in the form of power up cards (Speed, experience boosts,
increased damage), weapons, cosmetics, and housing (In phase 2 this will be very
important for housing).
PSYBER X will be built on a play to earn principal, where the normal player can earn lvl
coin in game, and exchange it for HIVE.
We believe this structure is crucial for content creators, as great players will bring in
dreamers that will believe they will be able to create a new form of income (which will be
possible)
PSYBER X will reach out to the community for content, including contests that will allow
people from the HIVE community to submit their entry. Have it minted as an NFT for
PSYBER X, and see it in game. Also, able to make an income, this will bring many
creators to play PSYBER X.
The Gameplay phase 1
Players will be unleashed on a cyberpunk city with up to 50vs50 matches, or a free for
all. Players will have had to pick their load out before entering into the game. Their load
out will widely depend on the amount of weapons/armor they have been able to
accumulate so far. Though you can find weapons and armor on the map (Not
permanent, as you must have the NFT to be able to use it permanently) there will be
many peoples scrounging for the best gear that is available to get on the map. Some
players having a bigger advantage, be careful where you step. There will be AI robots
(and a giant mech that will be walking the streets...he's invincible) that are thrown into
combat that will be seeking to kill you, so there will be many enemies to be watching out
for. As you are able to get the upper hand and start to kill your opponents you will start
to unlock kill streaks. Kill streaks will unlock according to their power needed to charge
them. Kill streaks will also be NFTs available for purchase through our platform. You will
have one life in this combat arena, so make it count, because you will pay to get back in
for your revenge.
THE PLAN:
Royal Reptile Studios plans to focus fully on development with the help of lvl. All sales
will directly be used to focus on PSYBER X, and other games we plan to develop in the
future.
After our goal of $100,000 has been achieved we will have phase 1 of PSYBER X ready
for the on boarding of players within 6-8 months.
The lvl community will have updates at every stage, and will be able to test the
Alpha/Beta versions through the development process.
After launch of phase 1 has been completed, and players are actively playing.
We will dedicate 2 teams to different sides of the project.
One team will continue to develop phase 1, and add to it with player's feedback.
Team two will start to build out the much bigger vision for PSYBER X. Phase 2 will be
the open world MMO cyberpunk game. Development of phase 2 can take upwards of a
year, but will be funded by the players that are actively playing on the game platform
(phase 1) Phase 2 will take a much larger more amount of money and will cost upwards
of $500,000-$1,000,000 to complete.
After phase 2 is completed, we will have 3 teams.
Team one, and team two will continue to expand on phase 1&2, team three will build out
other games that will use lvl as a tool, and further spread the ecosystem.
All of these items can happen quicker or slower depending on the amount of popularity
and growth PSYBER X receives.
The simplified steps:
The Plan for LVL and PSYBER X
Roadmap
Phase One –Traction
The conceptual idea for PSYBER X
Game assets completion
Level 1 cryptocurrency creation
Presale of LVL on Hive Engine and blockchain
Community updates via discord
Promotional material development including the trailer.
Phase Two –Development of PSYBER X/NFT Sales
Community updates via discord
Community voting on desired features/items of the game
Creation of NFTs for the game
Preparations for the sales of NFTs
Release of the less completed version of the game for a play-to-earn of LVL.
Phase Three –Realization
Completion of game
Step by step release of the completed game
Development of a depth roadmap.
Technology stack that will be used
-Unity game engine
-AWS backend
-Payment gateways (PAYPAL, and Stripe)
Tokenomics & The LVL token
lvl token will only ever have 500,000,000 tokens(created on the HIVE blockchain). We
seek to distribute 50% of the tokens to the community., as we think it's good to have a
split in power over lvl. 20% tokens will be secured on the game platform as a reserve for
players to give and take from. The lvl token was created to be used as a tool for
PSYBER X, and every game that will utilize it. Including phase 1&2 of PSYBER X, we
plan to expand to many other gaming genres, and build out the ecosystem of LVL.
About the company behind PSYBER X
Royal Reptile Studio is a game development studio known for the production of most
applications. When you need to bring a dream to reality and can't figure out how,
contact Royal Reptile Studios. All that's required is the idea; leave the rest to them. Our
Developers help to create the application you need. by working together. Picture it this
way; you describe the dream, RRS creates the reality.
There is a step-by-step process that must be followed on every creation. steps take the
form of milestones that get achieved for maximum output. Here's a peek:
Design / UI creation
Front-end development
Game logic
Back-end Development
QA Testing and Bug fixes.
Every single detail gets personal attention from the dedicated Developers. Since each
project requires special coding abilities, a list of expertise gets included in the
operations. Some of them include Unity VR/AR, Unreal Gaming Engine, and Unity
Gaming Engine.
At Royal Reptile studios, there's a one-stop-shop experience guarantee. The products
for development include Mobile Apps, Games, business applications/workflows.
Visit us on discord! - https://discord.gg/CZbzwvFk3S
check out our previous posts here:
https://hive.blog/blockchaingaming/@saltyreptile/an-open-book-ama-lvl-psyber-x-and-royal-reptile-studios
https://hive.blog/nft/@saltyreptile/the-road-map-and-story-of-level-1-and-psyber-x-a-cyberpunk-story
Conclusion
We believe very soon that everyone will be playing PSYBER X, and we will be enabled
to build out further in the HIVE ecosystem, and LVL ecosystem. I believe with the help
of the community we can make this dream a reality.
Thanks again for being with us this far!
Disclosure:
DISCLOSURE By purchasing LVL Token, you agree that you are not purchasing a
security or investment contract and you agree to hold the team harmless and not
liable for any losses or taxes you may incur. Although LVL is a community driven
DeFi Ecosystem and not a registered digital currency, always make sure that you
are in compliance with local laws and regulations before you make any purchase.
Cryptocurrencies are not legal tender and are not investments.
---
---