MY FIRST THREE CARDS [ENG/ESP] MIS PRIMERAS TRES CARTAS




Greetings comrades gamers, today I am here to tell you that I already own 3 cards in splinterlands; I have obtained the cards thanks to the reward chests that I received at the end of the season that just ended, I received 5 chests because I only reached the bronze rank, but I was able to obtain 3 cards and I am extremely happy since they are my first cards within the game and wanted to share it with you.

Saludos camaradas gamers, hoy paso por aquí para comentarles que ya soy propietario de 3 cartas en splinterlands; he obtenido las cartas gracias a los cofres de recompensas que recibí al final de la temporada que acaba de culminar, recibí 5 cofres porque solo llegué al rango de bronce, pero pude obtener 3 cartas y estoy sumamente contento ya que son mis primeras cartas dentro del juego y quería compartirlo con ustedes.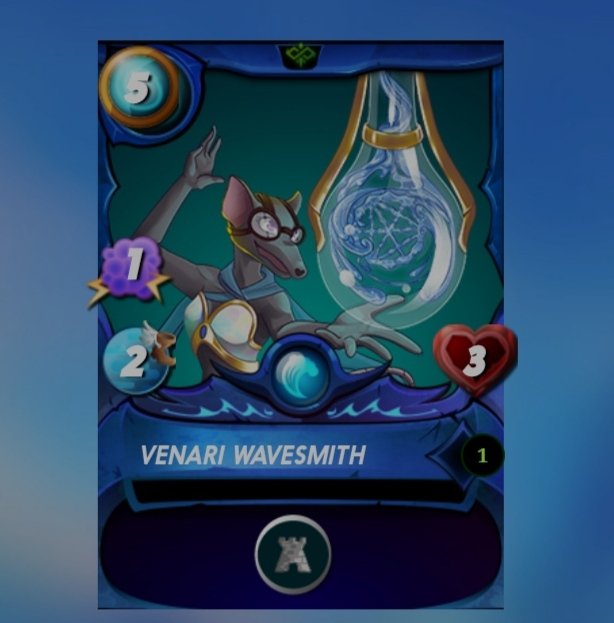 ---
A massive race of rat-like people called venari have lived in the Strite for thousands of years. They are skilled technicians and mechanics who can make advanced devices and tools the likes of which Splinterlanders have never seen. The venari control powerful forms of magic that they have synthesized from the minerals and mana flows of the Strite. Through their complex field of science called smithing, they have been able to create and recreate many types of natural and magical phenomena from any magical element.

una raza masiva de personas parecidas a ratas llamadas venari ha vivido en el Strite durante miles de años. Son técnicos y mecánicos expertos que pueden fabricar dispositivos y herramientas avanzados como los que los Splinterlanders nunca han visto. Los venari controlan poderosas formas de magia que han sintetizado a partir de los minerales y los flujos de maná del Strite. A través de su complejo campo de la ciencia llamado herrería, han podido crear y recrear muchos tipos de fenómenos naturales y mágicos a partir de cualquier elemento mágico.
---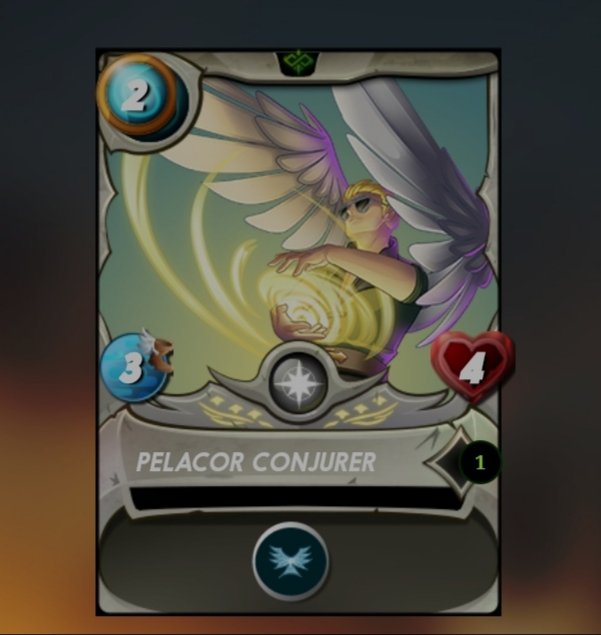 ---
The pelacor grew to be highly intelligent and creative beings. They could imagine incredible things, and many of them were not satisfied with their soldierly lives on Solaki. From their home in the sky, they can also plainly see the disturbance in the rift in the stars. Because of their upbringing and education in Angel traditions, the pelacor are fully aware of the implications of the rift's opening. Feeling an overwhelming need to defend the Planet of their ancestors, a large group of pelacor organized an escape from military service. Nearly a thousand pelacor stole army grade plumton ventilators and left for the ground. Most of them didn't make it.

Los pelacor se convirtieron en seres sumamente inteligentes y creativos. Podían imaginar cosas increíbles, y muchos de ellos no estaban satisfechos con sus vidas de soldados en Solaki. Desde su hogar en el cielo, también pueden ver claramente la perturbación en la grieta de las estrellas. Debido a su crianza y educación en las tradiciones de los ángeles, los pelacor son plenamente conscientes de las implicaciones de la apertura de la grieta. Sintiendo una abrumadora necesidad de defender el Planeta de sus antepasados, un nutrido grupo de pelacor organizó una huida del servicio militar. Casi mil pelacor robaron ventiladores Plumton de grado militar y se fueron al suelo. La mayoría de ellos no lo logró.
---
The pelacor who made it to the surface are scattered throughout the Splinterlands. None of them know exactly how many of their brothers survived. The winged men have been happily welcomed by the people of the Splinterlands. Humans and goblins, having never known the power of flight, tend to see them as a daydream come to life. The pelacor defectors have fallen into different situations and Splinters, but they are all here to aid in the coming fight against the Chaos Legion.

Los pelacor que llegaron a la superficie están esparcidos por Splinterlands. Ninguno de ellos sabe exactamente cuántos de sus hermanos sobrevivieron. Los hombres alados han sido recibidos con alegría por la gente de Splinterlands. Los humanos y los duendes, que nunca han conocido el poder del vuelo, tienden a verlos como un sueño hecho realidad. Los desertores pelacor han caído en diferentes situaciones y Astillas, pero todos están aquí para ayudar en la próxima lucha contra la Legión del Caos.
---
One day the greater pelacor forces from above will launch their takeover of the surface. The defectors hoped that their loss would be detrimental to the armies, but they were wrong. If and when the attack comes, the Splinterlands pelacor will have to face off against their brethren.

Un día, las mayores fuerzas de pelacor desde arriba lanzarán su toma de control de la superficie. Los desertores esperaban que su pérdida perjudicara a los ejércitos, pero estaban equivocados. Cuando llegue el ataque, los pelacor de Splinterlands tendrán que enfrentarse a sus hermanos.
---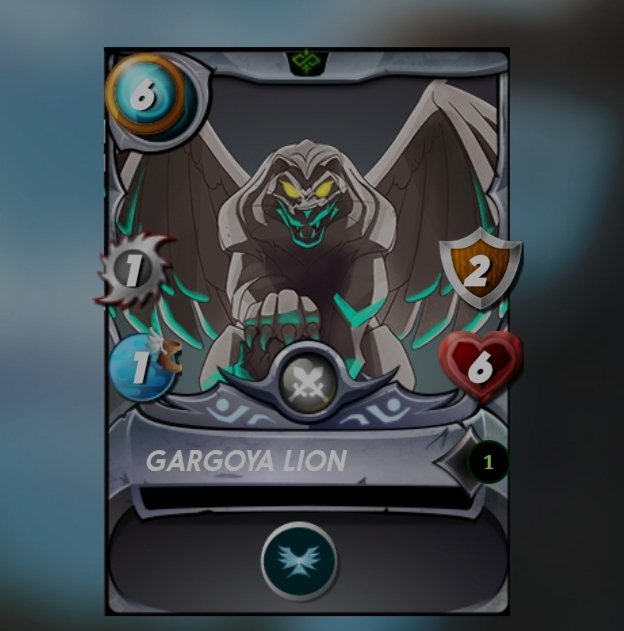 ---
The new gargoya creatures have all developed distinct personalities and gone separate ways. Many of them cannot be controlled by any authority, but others among them are natural leaders. The one with the most commanding presence is the Gargoya Lion that used to perch just above the tower's drawbridge as a guardian. Not only is the lion the largest of the gargoya race, but he appears to be the strongest as well. The fight against the Chaos Legion has called him to Praetoria, where he now waits with a small band of gargoya followers.

Las nuevas criaturas gargoya han desarrollado personalidades distintas y se han ido por caminos separados. Muchos de ellos no pueden ser controlados por ninguna autoridad, pero otros son líderes naturales. El que tiene la presencia más imponente es el León Gargoya que solía posarse justo encima del puente levadizo de la torre como guardián. El león no solo es el más grande de la raza de las gargoyas, sino que también parece ser el más fuerte. La lucha contra la Legión del Caos lo ha llamado a Praetoria, donde ahora espera con un pequeño grupo de seguidores de gargoyas.
---


MANY THANKS / MUCHÍSIMAS GRACIAS






The images and texts cited in this publication are my own authorship, except for the reviews of the cards that come from the same game splinterlands.

las imágenes y textos citados en esta publicación son de mi propia autoría, exceptuando las reseñas de las cartas que provienen del mismo juego splinterlands.

---
---