Hello, Splinterlands!
Finally this is my first share of me playing splinterlands. I have just started playing about a month ago or so, and I am currently at bronze II level.
I knew splinterlands from the beginning when it started. I did not play because I thought why spend money just to play a game. (Initially you need to purchase a "spell book" a be able to play the game) That was in 2018.
Since the "play to earn" become a trend today, I stumbled upon splinterlands again. This time via pancakeswap.finance where you could stake cake token to earn sps token (the splinterlands token). I staked some cake token and got about 120 sps. Obviously, this brought me again to splinterlands.
So, I decided to buy the spell book with my HBD (Hive Backed Dollar) which I earnt from blogging on Hive Blockchain. After watching some tutorial I jumped to the game. And, thank Heavens, I just realize that there some cards that I could play with for free.
I played with the free cards, lost every single time at the beginning of my journey in splinterlands. I watched some youtubers who suggested that I should buy or rent cards. Obviously you could win with only the free cards, but if you want to improve your deck, you need to buy or rent some cards.
The first card that I rent is a summoner card called "Mylor" for 2 weeks. I have began seeing some victories against other players. Mylor is a strong card, but I learnt that it has weakness against "ranged attack" and "magic attack." , and so I have learnt.
Then I decided not to rent any cards anymore just played with the free cards. Since I have learnt more about the game, I could play better. I know the difference between magic attack, ranged attack and melee attack. I also know that the cards have different abilities for example, sneak, snipe, and opportunity.
In one of my quest, I got a good card as a reward. The card is called Venari Wavesmith. It added +2 shield to other cards that I play. They way I play it is that I would use the water summoner called Alric Stormbringer which gives +1 magic power and combine with Venari Wavesmith that adds +shield.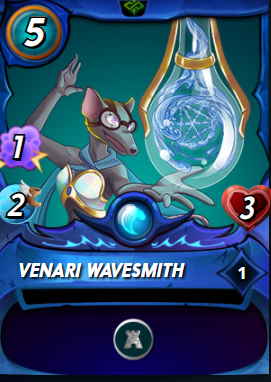 This card is my favorite at the moment at bronze II level, because I could win more game with it.
I also started buying some inexpensive good cards to built my "portfolio." I found myself do not mind "paying for the game". Well, it's a great game.
The only regret I have with splinterlands is that I did not started playing earlier (in 2018). Look at my stats here: it punches me in the face when reading that I am "battling since October 2018" when I only started to play in August 2021.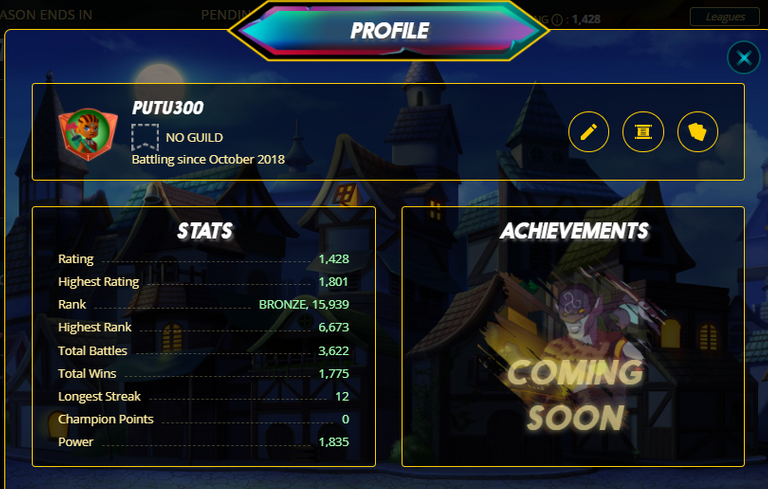 Are you a beginner in splinterland (like me)? Please let me know by commenting below. Thanks.
---
---