Beware the daughter of the Sea - The Coral Wraith (Weekly Battle Challenge)

Another week... another challenge! Today we venture into uncharted waters, where the Coral Wraith is waiting for unaware sailors and adventurers. The wraith scream is carried by the ocean breeze only to sank beneath the tide! Play and read for the
The blood-soaked shores of Splinterlands are haunted by ghosts and wraiths and the most horrifying one is the Coral Wraith! It's time for a "Play & Read" experience!
"Beware, beware the Daughter of the Sea."
"Beware," I heard him cry.
His words carried upon the ocean breeze,
As he sank beneath the tide.

Those blood-soaked shores of Splinterlands,
Where sailors fought and died.
The Admiral fell on rising tide,
because she left his side.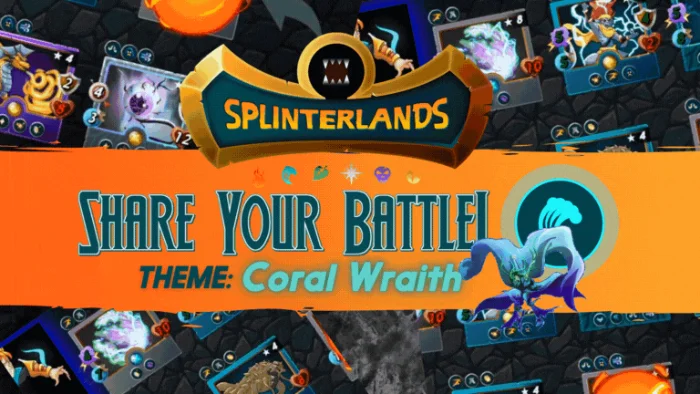 The Water Splinter is one of my favorite because I have better cards. The Coral Wraith is an Epic Untamed card that costs 4 Mana with Sneak ability. The Wraith has 2 Health Points, 2 Speed and 2 Magic Damage and can earn Rust at level 5. Beware the daughter of the sea!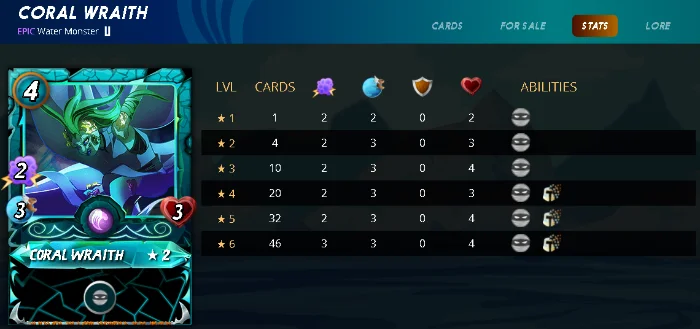 Battle Details and Team Line Up!
The battle ruleset was "Broken Arrows" and ranged monsters couldn't be used in this round. The mana cap was 99 which gave me huge flexibility and the opportunity to line up my best team.
I choose Bortus as summoner for the -1 Magic Damage to all enemy monsters as ranged damage will not be used in this combat.
The monster team:
Sea Monster: Main tank with healing

Wave Runner: Off-Tank with Reach

Sand Worm: Damage with Sneak

Capitan's Ghost: Spell Damage with Affliction

Coral Wraith: Magic Damage and sneak

Crustacean King: Healing support for melee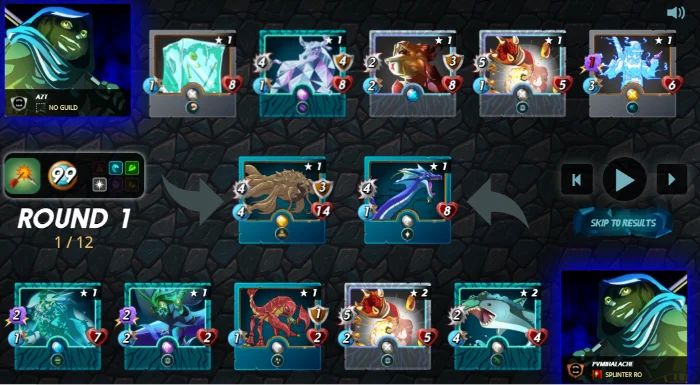 The opponent chose the same summoner, probably thinking same as I did. He powered up his team with high health and big melee damage. I lost the first monster in Round 2, when the Capitan's Ghost was taken down by the opponent Sand Worm. I managed to take down the Leviathan and my Sea Monster survived due to the extra heal from the Crustacean King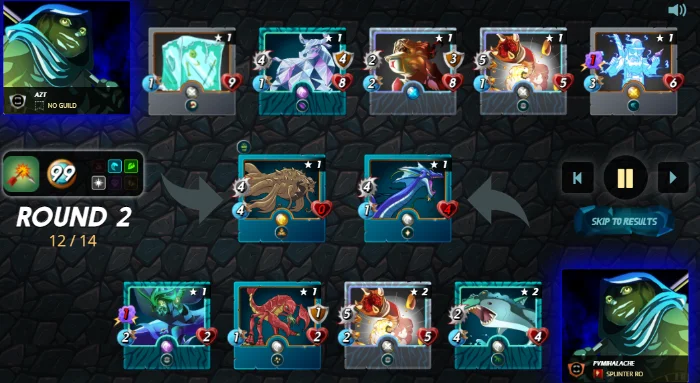 A massacre followed up and I my team worked hard to down the Gelatinous Cube. The Sea Serpent doing constant damage and my Sand Worm nuked the opponent's Sand Worm. From here will be straight forward as the opponent had only melee tanks left.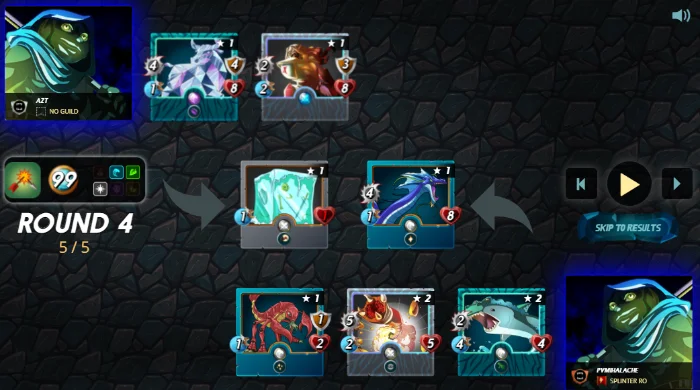 The rest of the fight was damage and heal, damage and heal! The Sea Serpent managed to maintain full health for the rest of the duel and turned the tides of the battle in my favor! See the full battle here!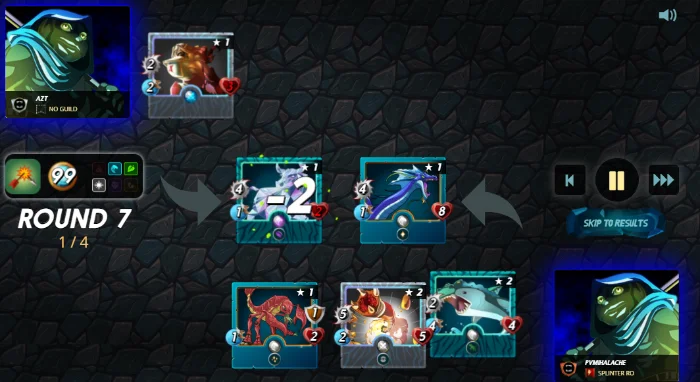 The tactics and the team for this battle challenge was well balanced and the sneak monsters, Coral Wraith and Sand Worm, did important damage to the enemy's back line. The heal given to monsters maintained a wall in front of the heavy hitters and helped to win the game!

Resources:
The fountains: PipeFlare ZCash, GlobalHive ZCash  & Get.ZEN
Publishing bundle: Publish0x, ReadCash, LBRY & Presearch
This article may have been published on ReadCash or Publish0X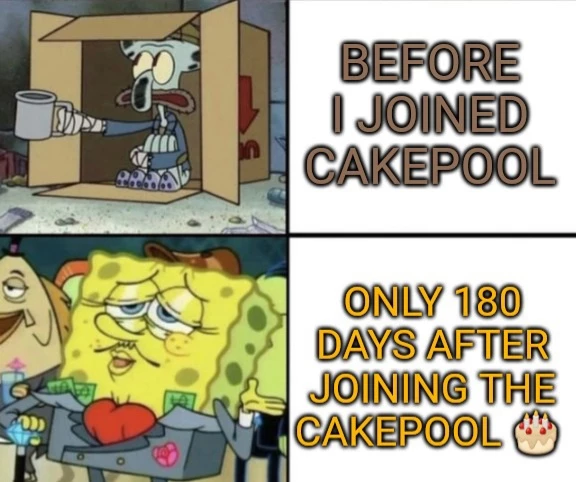 ---
---