My Splinterlands Weekly Battle Challenge - I was Clueless About Aimless
The classic weekly battle challenge retired to make way for the Battle Mage Secrets series, making it more entertaining.
The new set-up adds a focus on dynamic strategies, as players will be able to choose from a greater selection of more diverse units to bring into battle.
Let's enjoy the Aimless ruleset, where all the monsters on the battlefield will have the Scattershot ability. This means that ranged and magic attacks will hit random enemy targets! May the gods of random be in my favor!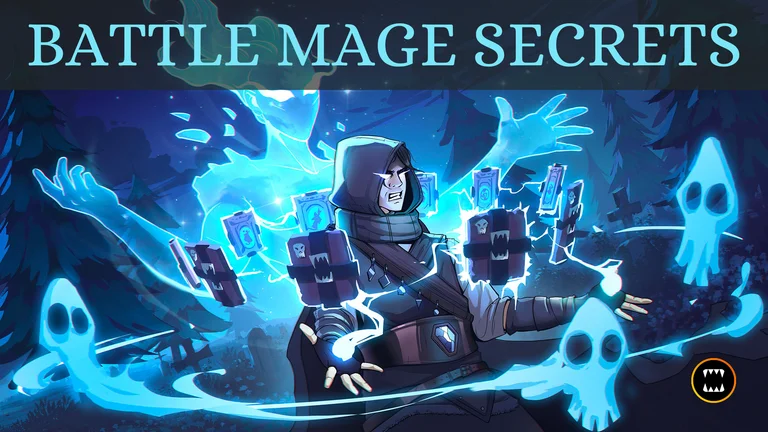 Let it rain fire! Scattershot for everyone and 40 mana cap for extended battle tactics.
Obsidian: +1 Magic Damage
Mycelic Splipspawn: Magic Tank with Taunt
Grund: OP Melee with Double Strike
Regal Peryton: Magic with Flying
Goblin Psychic : Magic with Heal
Fungus Flinger: Ranged with Martyr
Djinn Biljka: Magic with Camouflage
The Mycelic Slipspawn is another rare Chaos Legion monster under the Earth Splinter. It is the tank I often use in an Obsidian magical team. The Taunt ability is why I have an obsession with the Splispawn, as it keeps the lesser monsters safe and sound.
This fungus monstrosity was first found on the edges of Pretorian swamps, and it is highly toxic and dangerous, leaving the victims severally debilitated
I had to fight a Fire team, with boosted attack power from Tarsa, and hopefully the Mycelic Slipspawn will hold enough for my team to take the lead.
The Serpentine Spy was the first one to fall, but Djinn Biljka followed after. That was a Camouflage that didn't worked well!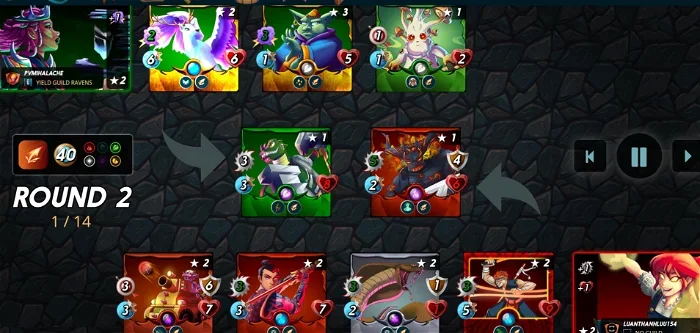 Things escalated quickly, and the Mycelic Slipspawn wasn't strong enough to shield the others. Grund took the lead and started to deal double-blows to the opponents.
The Fungus Flinger upgraded the Goblin Psychic but was aimless and pointless... as OP melee monsters made sure he will heal no more.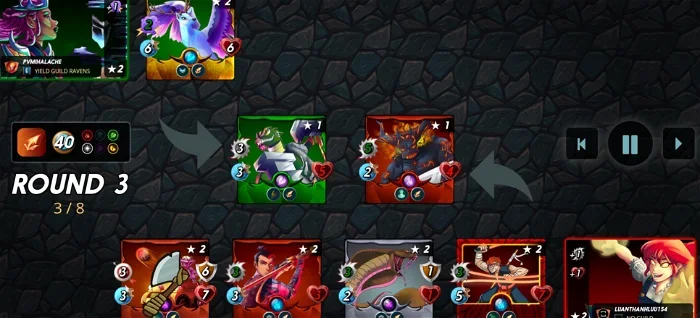 I managed to send the Forgotten One back to the history books but this battle was soon to be lost. Grund flighted back but had to yield against a superior force. See the full battle here!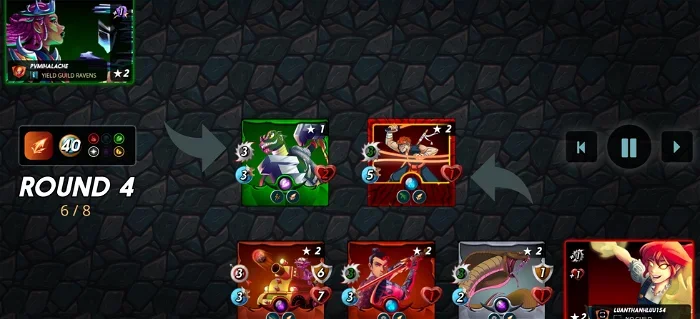 Residual Income:
Hive Blogging - LeoFinance, Peakd, etc
CakeDeFi $30 DFI for new users
The fountains: PipeFlare ZCash, GlobalHive ZCash & Get.ZEN
Publishing bundle: Publish0x, readcash, noisecash, LBRY & Presearch
---
---