🧙‍♀️THE SPLINTERLANDS DUEL WHERE STRATEGY CROWNED LEGENDS🧙‍♀️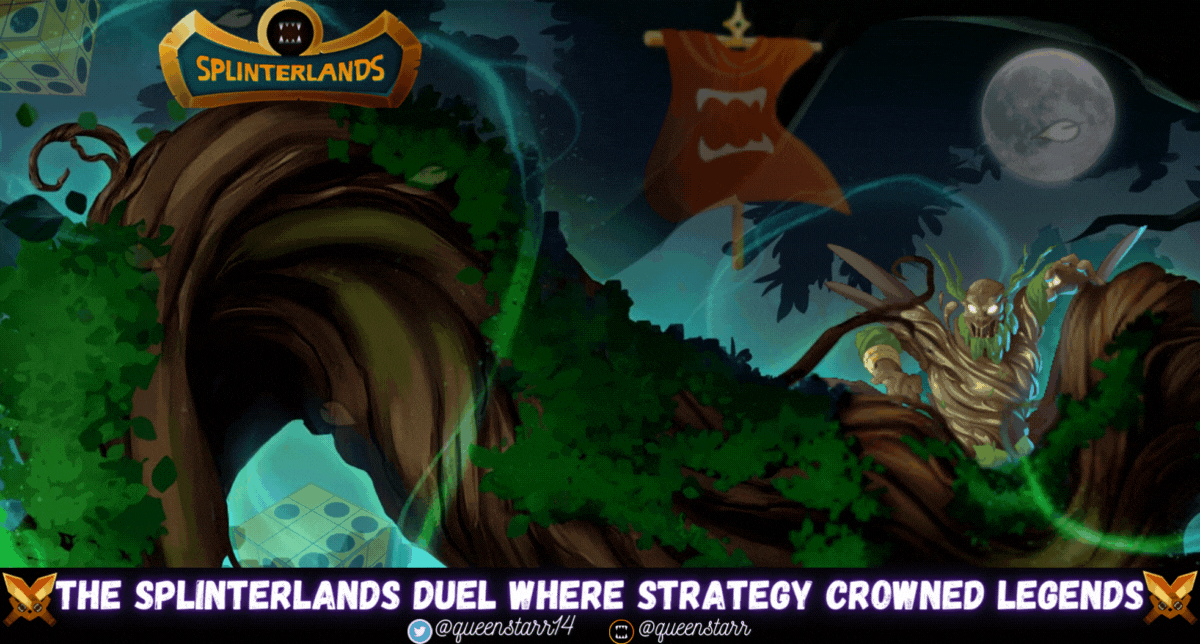 🧙‍♀️Hey Battle Mages🌌
Here's a warm welcome to my battle rants. We are down to 5 DAYS:12 HOURS to the End of Season [EOS], I truly hope you are having fun progressing through the leagues and looting those rewards chest😉.
In the sprawling and ever-changing arena of the Splinterlands, where the wild meets the arcane, a spectacular duel was about to unfold. The battle's uniqueness? The notorious rule of Standard, where no modifications were applied. A pure testament to each player's strategy and might.
---

The Standard ruleset is what you'd call the "vanilla" mode of Splinterlands. It's the classic, raw, and unaltered form of gameplay. No added rules, no special conditions. Just pure strategy and raw power. In such a game mode, the challenge lies in the base strengths, abilities, and synergies of the cards.
---
We do know that Splinterlands is not just a game but a universe of strategy, wit, and mythical beings. Every battle, every monster, and every summoner has a story to tell. Let's start by introducing the legends of this fantastic battle.

📜MYTHICAL FORMATION: BEHOLD THE WARRIORS📜
---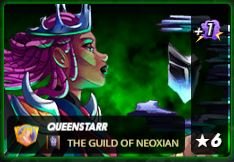 The Earth Splinterlands great and revered summoner. Obsidian's might is not just in summoning but also in amplifying. Every

magic attack monster under her command gets a boost, with a +1 to their Magic

. This gives her team an upper hand, especially in battles that lean heavily on magical prowess.
---
---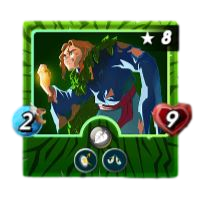 FAILED SUMMONER might sound deceptive but is a shield wall in the front. He is one of the 90% failed summoners cut of from the academy of western wood. Although he failed as a summoner, he however has proven himself as an excellent warrior who fights fiercely. He has no attack type, but his speed of +2 and health of +9 will take enemies by surprise. With Magic reflect

this warrior shines when under magical assault. For every magical strike he receives, he reflects back reduced magic damage, catching many enemies off guard. He then Demoralizes

with his daunting presence, he weakens the melee prowess of all enemy monsters, rendering them less effective in their attacks.
---
---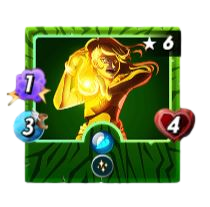 An all flamed up KHMER PRINCESS with a gold apparel like glass. Every inch of her being turned to fire as she charges herself for battle. With her Tank heal

this magical royalty restores the health of the frontline tank each round, ensuring sustained resistance against enemy onslaughts.
---
---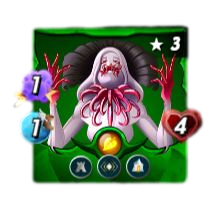 The deadly QUEEN MYCELIA, a seductive yet terrifying creature that will attack and kill before her enemies think to blink. In battle, her evil role has a variety of effects, with Triage

Mycelia heals the most wounded of her backline allies, ensuring the team's resilience throughout the battle. Under her Protect

aura, the entire team's armor is bolstered. With the Amplify

she enhances the retaliatory abilities of her team, making sure any enemy who dares attack receives more damage in return.
---
---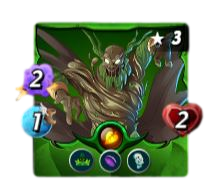 Suddenly a huge monstrous form emerged. It was DJINN BILJKA, the most powerful and oldest of the Belludae clan. It was also a shape shifter and simply impossible to kill. In terrible situations, It simply changes form and escapes. It's Camouflage

makes him an elusive entity, Biljka cannot be directly targeted unless leading the pack. Because of it's Void

magic attacks do little to faze him, thanks to his inherent resistance. Finally, It's Weaken

unnerves enemies, diminishing their overall vitality.
---
---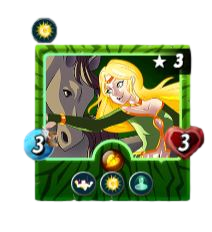 EPONA comes riding on her horse, looking all radiant and majestic. She is the half Sister to Lyanna and betrothed to a distant cousin of Aggrodius Lightbringer. A dreamer and lover of everything that grows. She is the brightest daughter of the Lyveria kingdom. Her magical powers of Strengthens

enhances the health of all her teammates, reinforcing their presence on the battlefield. And with Divine shield

any initial damage dealt to her is completely negated. Her Immunity

shields her from it.
---
---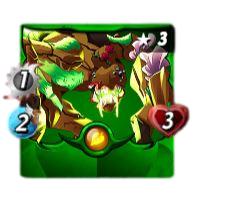 The FUNGUS FIEND is a legendary underdog and master of the underworlds that thrives within caverns, deep inside swamps, or even within the hollowed-out trunks of great trees. It is able to burrow underground and bursts forth to attack it's unsuspecting enemy.
An effective addition to the team despite not having specialized abilities, proving every member counts in the grander scheme.

🌪️THE LEGENDARY BATTLE OF THE SPLINTERLANDS🌪️
---
As the battle horn sounded, the enemy team, led by Enemy-Grandmaster rathe, advanced. He was supported by the divine flyers Enemy-Pelacor Conjurer & Enemy-Celestial Harpy, the hissing Enemy-Uraeus, the mysterious & sneaky Enemy-Stitch Leech, and the Enemy-Soul Fiend.
---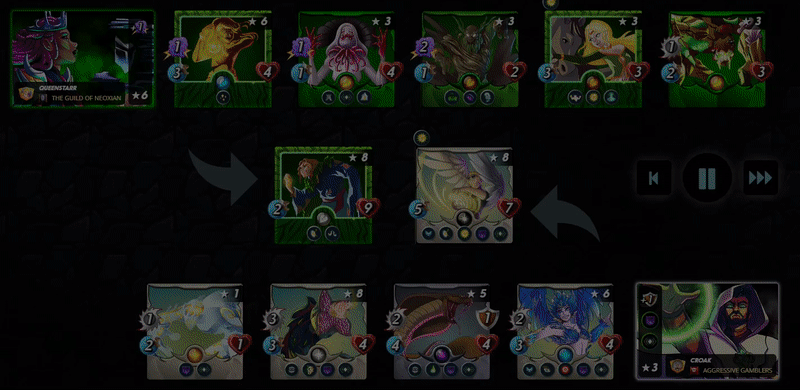 ---
The battle started intensely with Enemy-Uraeus and Enemy-Stitch Leech focusing their attacks on Fungus Fiend. Just as it seemed the end for the zero mana hero, the Enemy-Celestial Harpy swooped down to deliver the final blow, eliminating Fungus Fiend from the battle.
However, this was just the beginning. Queen Mycelia, with a swirl of her magic, targeted and annihilated the Enemy-Pelacor Conjurer in a single blow. Not stopping there, she turned her sights on the Enemy-Celestial Harpy, extinguishing its life force.
Djinn Biljka then rose to the challenge, targeting and swiftly dealing with Enemy-Uraeus. Without hesitation, Djinn turned to Enemy-Stitch Leech, eliminating the threat instantly.
Finally, Queen Mycelia launched a devastating attack on Enemy-Stitch Leech, ensuring a complete annihilation. With that, Obsidian's team emerged victorious, their names echoing throughout the Splinterlands, becoming legends in their own right.
🎉FLAWLESS VICTORY FOR MY TEAM🎉
▶️CLICK ON THIS TO REPLAY THE BATTLE IN SPLINTERLANDS◀️

---
🌟STANDARD RULESET STRATEGY SUMMARY🌟
---
In a standard ruleset, utilizing a balanced team that caters to both offense and defense is crucial. In this battle, I made sure that my team capitalized on diverse abilities, from healing to strengthening, and from direct damage to retaliation. By placing strong tanks at the forefront and supporting frontline monster with powerful magic users at the back, this ensured damage distribution.
By placing Failed Summoner in the front, this monster ensured that magic attacks were reflected back at the enemy, while Khmer Princess and Queen Mycelia worked together to heal and protect the team. Djinn Biljka's weaken ability ensured that the enemy monsters were always on the back foot, allowing for swift eliminations. The strategy of focusing on defense, combined with potent magic attacks, ensured my victory.
---
That will be all about my battle rant with STANDARD as my focus ruleset Thank you for stopping by😊
🍀MAY THE ODDS FOREVER BE IN OUR FAVOUR✊

Worthy Notes:
✅POST COVER EDITED BY ME IN CANVO PRO WITH ALL IMAGES FROM WWW.SPLINTERLANDS.COM
✅Want to know more about Hive Blockchain? Click to join Hive's House of Help community THE TERMINAL




😊Until my next battle rant, Hive, Vibe & Be Lucky🍀
All content is mine unless otherwise Noted

©2023
Posted using Neoxian City
---
---