I Spent 3700 DEC to Open 160 Chests so You Don't Have To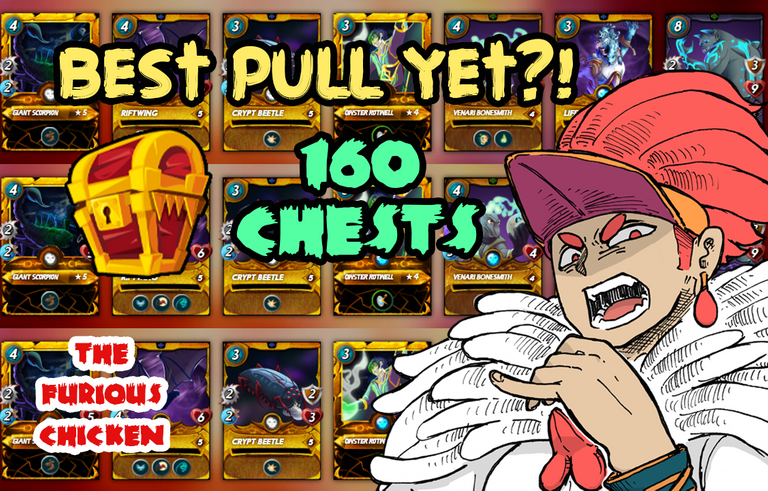 I Spent 3700 DEC to Open 160 Chests so You Don't Have To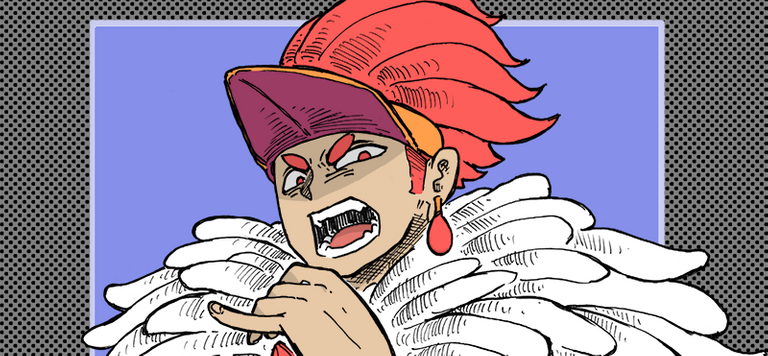 Heyaaaaaaaaaaaa!
The name is Chev, aka the Furious Chicken, and I'm so glad you're back, because today, Imma share with you probably my BEST PULL YET!

For this season, I rented Silver 3 for all 11 of my scholar accounts and Gold 2 for my main. I spent 2.5k DEC for the 11 scholar accounts and 1.2k DEC for my main. On average, I spent 227 DEC per account. Here's the breakdown:
Quickdrawchev - 26 Chests
Hakunabanana - 12 Chests
Butsikik3 - 12 Chests
Kaleb953 - 12 Chests
Kaleb0946 - 12 Chests
Lev953- 12 Chests
Unangisko - 12 Chests
Ikalawangisko - 12 Chests
Ikatlongisko - 12 Chests
Reeven - 12 Chests
Reeventwo - 12 Chests
Xyzalwyn - 12 Chests
I actually live streamed opening these chests on my youtube channel and EVERYONE was mind blown with what I opened from the chests!
If you wanna hangout, have a good time and win giveways, I'll drop the link here:
https://www.youtube.com/channel/UCuZCwj8kJebCWIM-crrW3vQ
Enough of that shameless plug! Let's do what you clicked this article for!
Lets open 160 chests!

Xyzalwyn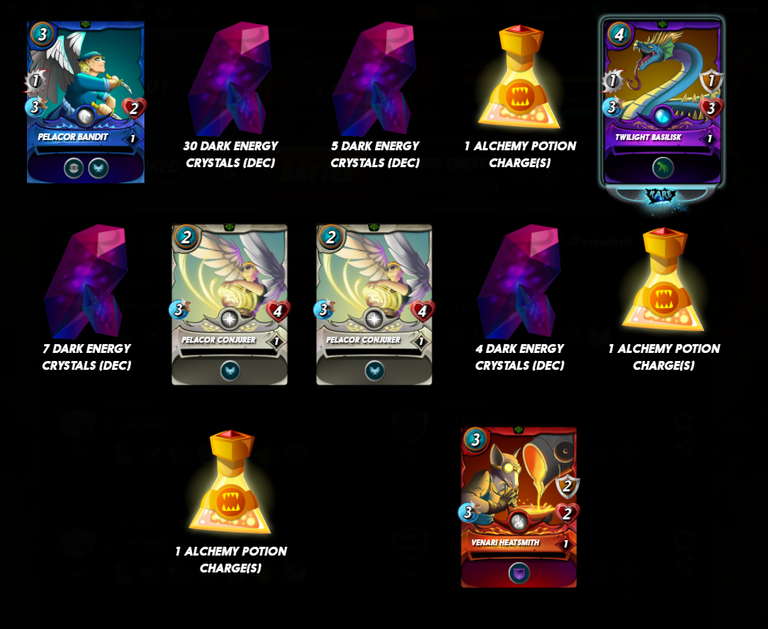 Reeventwo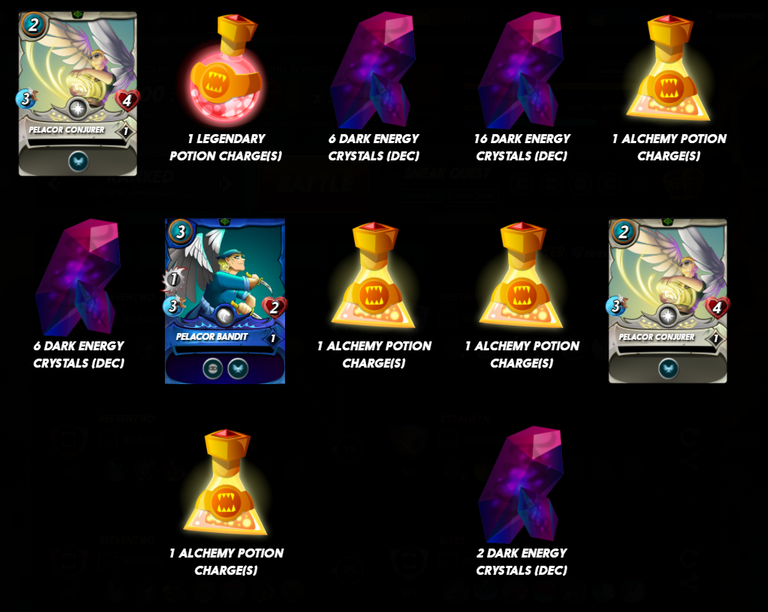 Reeven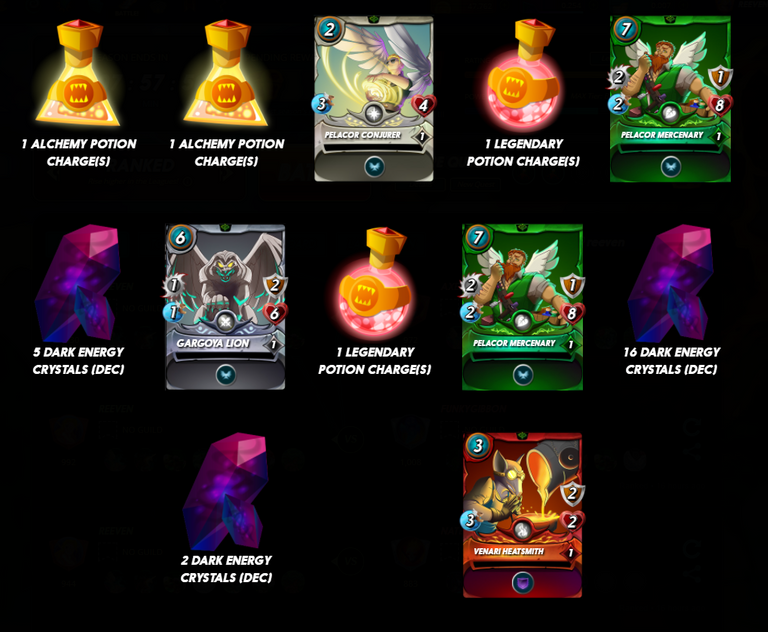 Okay, lets pause for a bit!
What do you think so far?
Did we get atleast 227 DEC worth of value from each set?
Lets continue!
Ikatlongisko

Ikalawangisko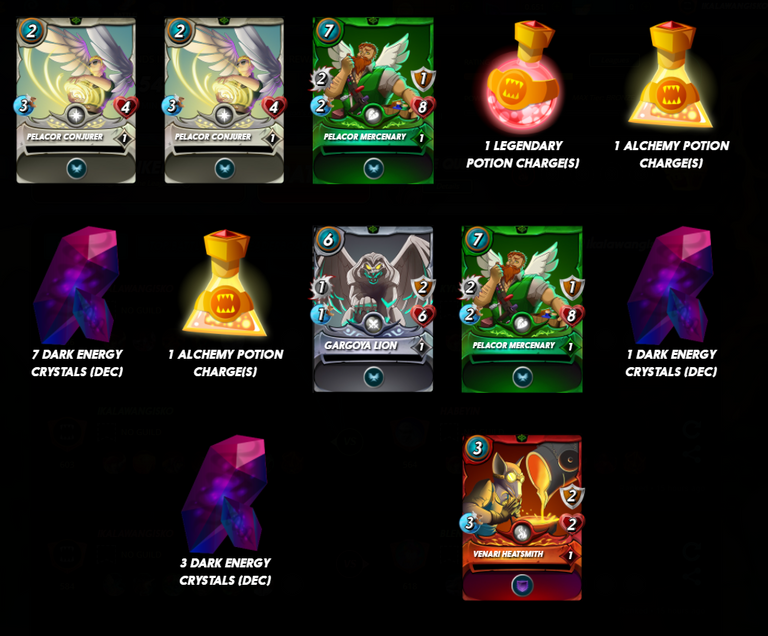 Unangisko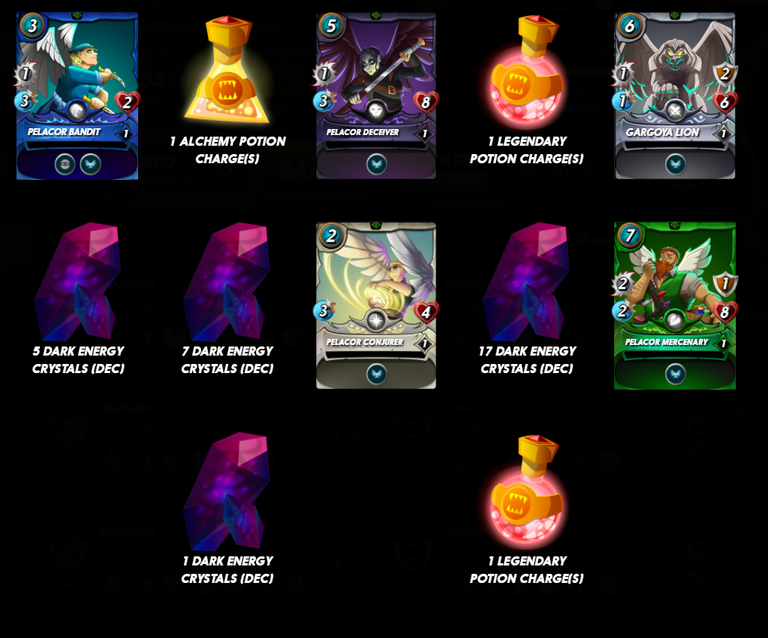 Lev953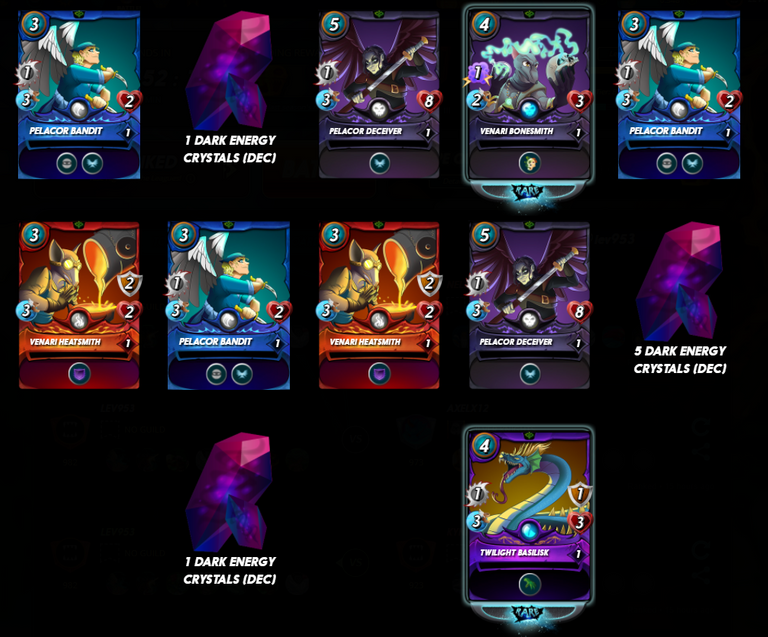 Kaleb0946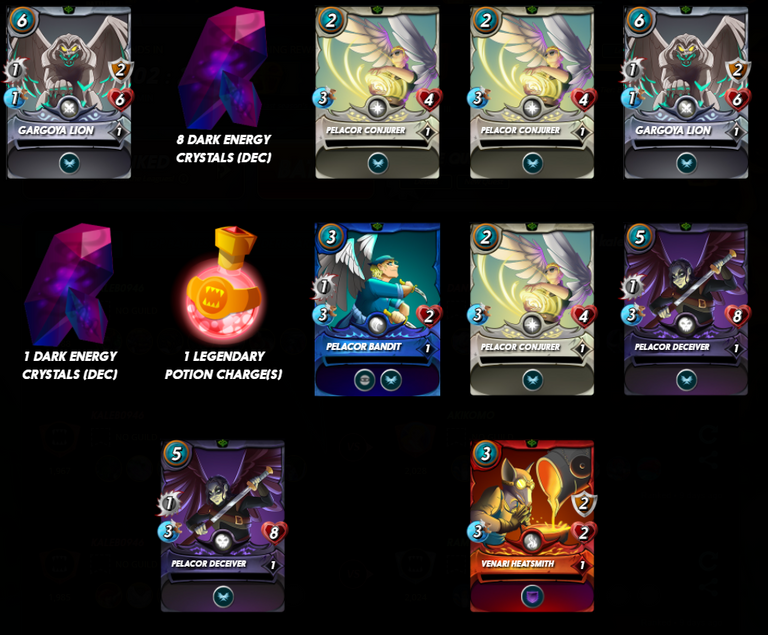 Kaleb953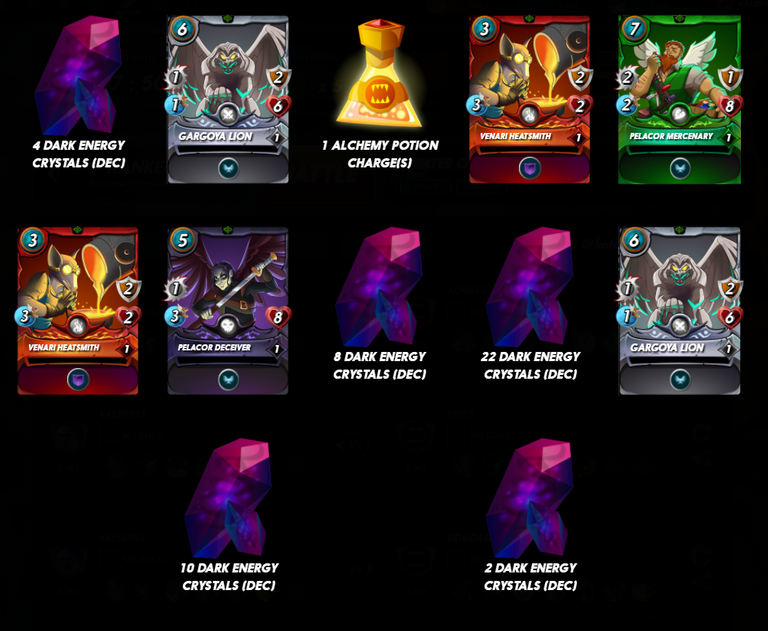 How was it?! ARE YOU WINNING, SON?!
Lemme show you more.
Butsikik3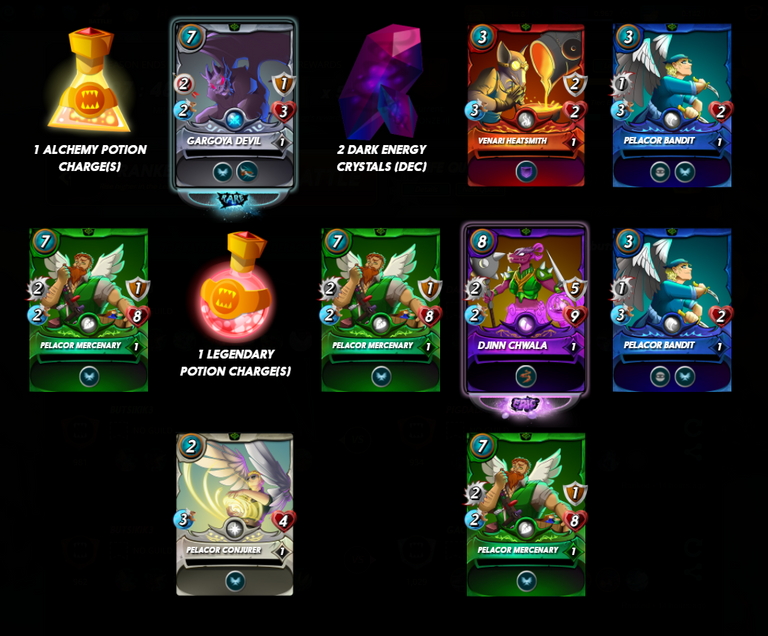 Hakunabanana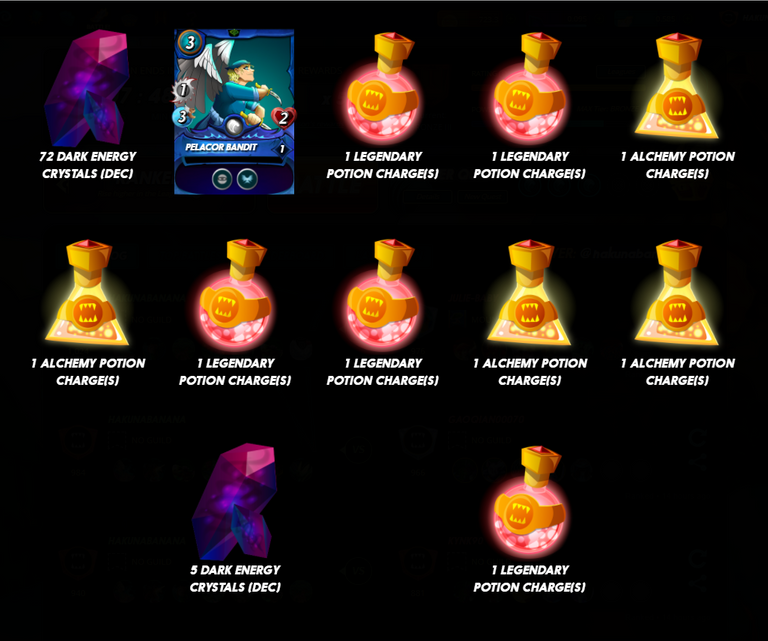 Wew. Wachu think? I think we already made the DEC rental investment and earned like twice or three times that value, right? RIGHT?! RIGHT?!
Maybe we can earn more! This is the last one. My MAIN ACCOUNT.
Ten Gold Foil Legendaries, maybe?!
Quickdrawchev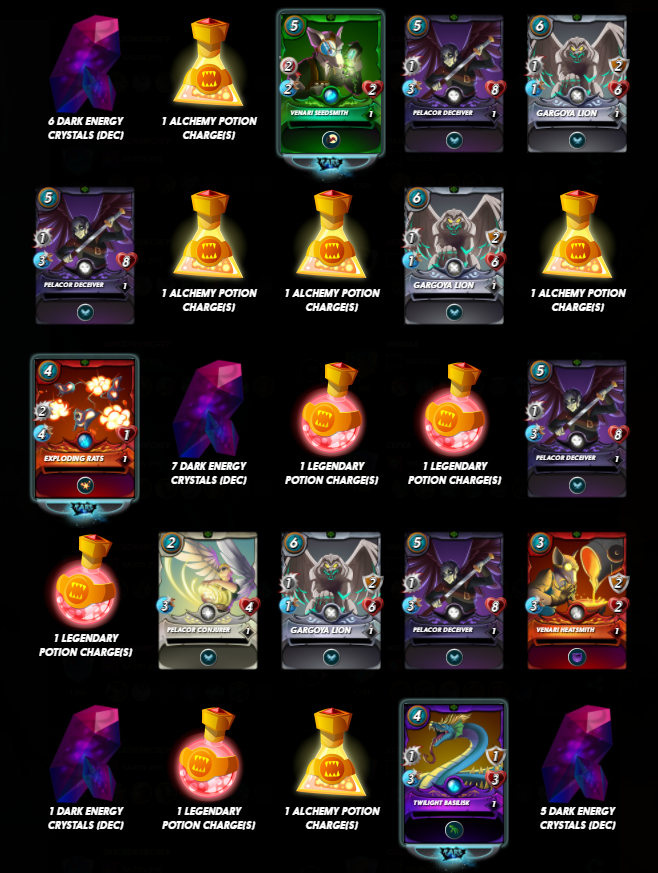 Oh wow, what is this? Last chest left! WOAH!
We won right? I earned a lot... right? right? RIGHT?
1 EPIC card. 1 Chaos Legion Pack. An army of birbs. Ten boatload of lotions.
Please tell me I made back my rental and earned some on top.
Thank you for your time.
I'll go now.

---
---