Rising Star: Earning with Music, A Musician's Dream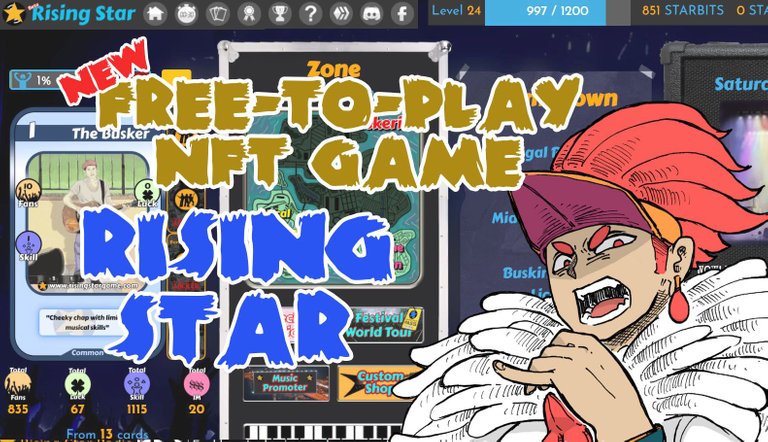 Heyaaaaaaaaaaaa! :D
Name's Chev, also known as the Furious Chicken, and I'm back with another vid!
This time, it'll be about a new game I'm playing, RISING STAR!
This is me!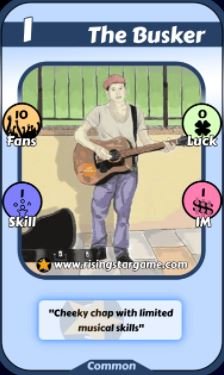 Still a busker, doing some chill gigs to earn coins lol
(Lemme share a secret, I'm already earning $3-4 a day just over a week into the game. Shhhhh)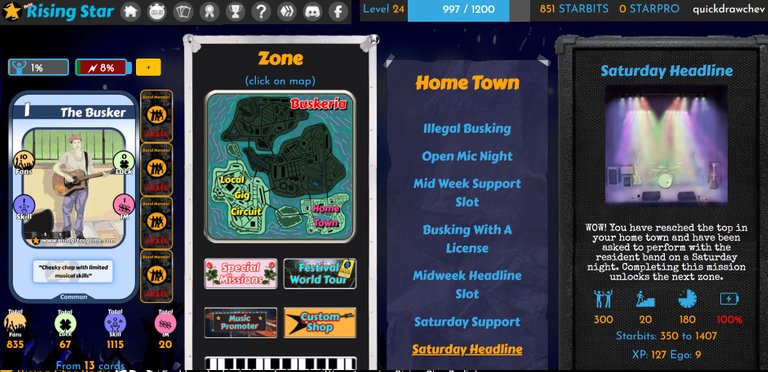 The plain shirt and the cheap guitar is just an act. My drummer, Gordie is a banger and my manager, Jarred, is the Wolf of Buskeria. I'm actually doing Saturday Headlines already just a week in. That's how awesome my band is! lol
Here's the vid if you wanna know more about the game.
If you're interested on advanced strats on how to earn, lemme know in the comments! I'll be uploading more vids about being a LEGIT musician and my Rising Star journey!
-Chev the Busker/Furious Chicken
risingstart ign: @quickdrawchev
---
---