Contest WINNERS Post -- "Rocking Out the Loot on Splinterlands"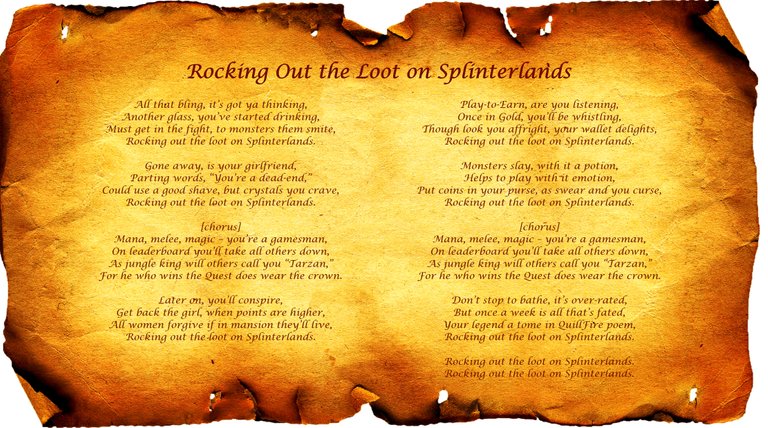 ---
.
The "Rocking Out the Loot on Splinterlands" Song Contest has its Winners!
.
Contestants
There were six Contestants:
@jaydr from Nigeria;
@rosiew from the United States;
@hkinuvaime from The Philippines;
@manujune from Venezuela;
@damienwolf from The Philippines; and,
@navre from Indonesia.
I thank all six Contestants for their excellent renditions and participation in the Contest.
.
Judging
The judging process was, in a word, nightmarish. Screaming, allegations of idiocy and a level of acrimony worthy of a Splinterlands brawl. In the end, I had each judge rank his/her Top 3 Contestants and assigned 3 points for 1st Place, 2 points for 2nd Place and 1 point for 3rd Place. I then added up each Contestant's points and ranked them accordingly. It should be noted that each of the Top 3 Winners were ranked First Place by at least one judge.
.
Prizes
The Prizes for this Contest will be comprised of the cumulative upvotes left on each Contestant's comment in the Comments Section below. The Contest Post envisioned a:
100% upvote for First Place
50% upvote for Second Place
25% upvote for Third Place
Feel free, of course, to upvote the respective Contestant's comments any way you like but I'd ask you to err on the side of generosity. These were all GREAT entries.
.
ATTENTION: All Contestants leave a comment in the Comments Section below ASAP. Upvotes on such comment will constitute your Prize.
.
Special Thanks
A special word of thanks to @chatter of @splinterlands for all his help throughout the course of the Contest.
.
Winners
Without further ado:
---
First Place ... @damienwolf
The Wolfman with more Howl than Growl ...
---
Second Place ... @manujune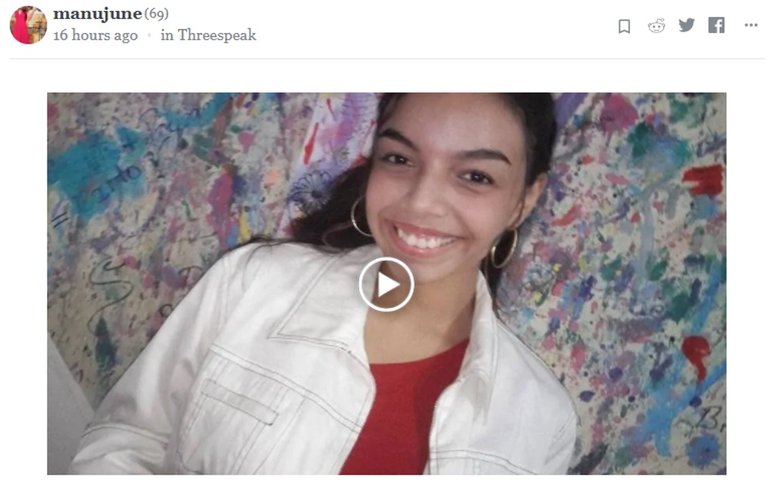 The Sultry Señorita Serenades ...
---
Third Place ... @rosiew
Rosie The Rockstar Rocking Out ...
---
.
A Tip of the Hat to all the Contestants and Congratulations to all the Winners.
BTW, does anyone like "My Way?" I've been tinkering with the lyrics.
.
.
Quill
@aggroed, @theycallmedan, @yabapmatt, @gtg, @ocdb, @appreciator, @blocktrades, @blocktrades.com, @newsflash, @stoodkev, @smooth, @trafalger, @threespeak, @acidyo
---
---