Singing Contest: "Rocking Out the Loot on Splinterlands" ... 2nd Submission Deadline Extension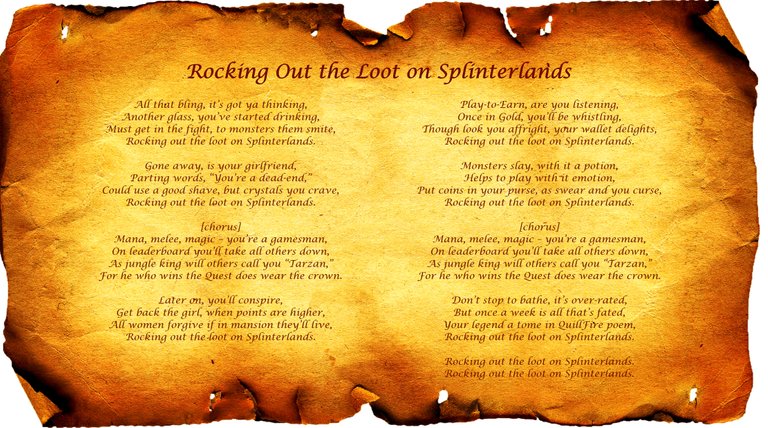 ---
.
"Quill, what are you doing? This is the second time you've extended the Contest's Deadline Submission!
It's true. The CryptoSphere is a lawless place full of outlaws and I, alas, am one of them.
.
---
The 2nd (and final) Submission Deadline will be 12:00 PM EST (midnight) on December 31, 2021.
---
.
As always, there's a method to my madness:
1.) When I first published the Contest Post (see for rules), I wasn't sure if I'd get any submissions. Moreover, I wasn't sure if I'd get any Hive Whales to get on board, which is important as their collective upvotes are what will constitute most of the Contest's Prizes. The process occurred more slowly than I anticipated, but it is occurring and I want to give the positive feedback loops as much time as possible to kick in.
2.) December 31st is my birthday and, who knows ... maybe such august (not August) Submission Date will force-multiply the Contest's cosmic good fortunes.
3.) And lastly, the good folks at Splinterlands asked me to extend the Submission Deadline. Who could argue with that?
.
Entries So Far
There are five spectacular entries thus far and I'm assured there are more on their way.
Go have a listen and don't be stingy with your upvotes, comments & reblogs.
---
The First Entry comes from @jaydr in Nigeria.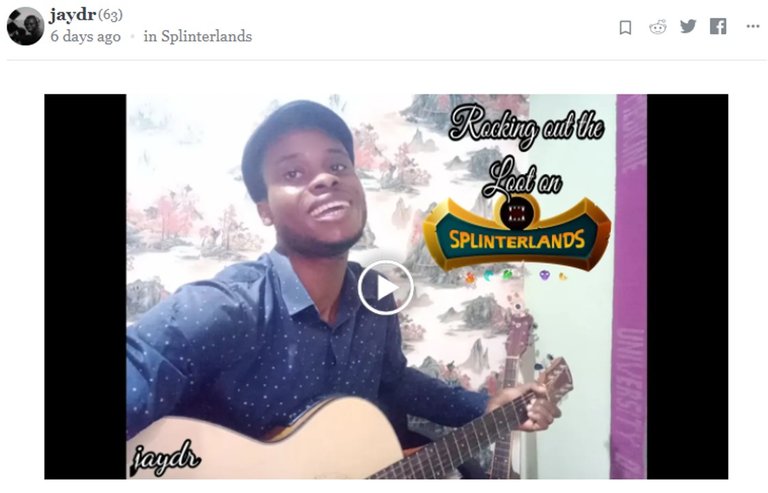 This is exactly how Elvis got started.
---
The Second Entry comes from @rosiew in the U.S.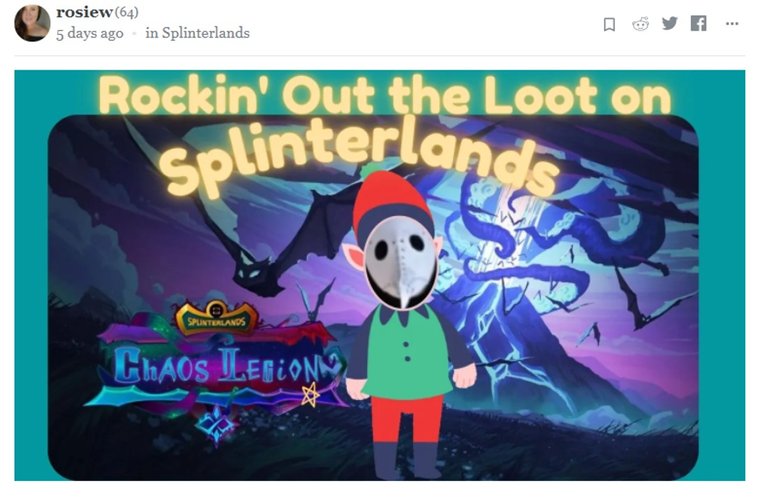 "Rosie The Rockstar," it has a nice ring, doesn't it?
---
The Third Entry comes from @hkinuvaime in The Philippines.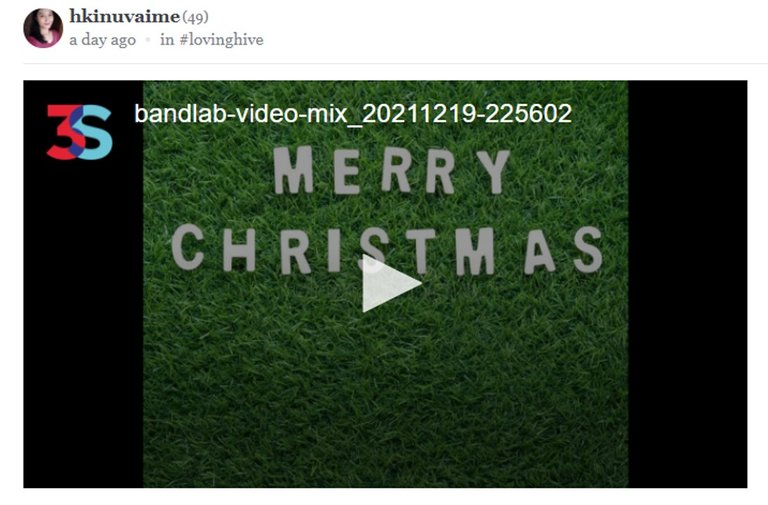 ---
The Fourth Entry comes from @manujune in Venezuela.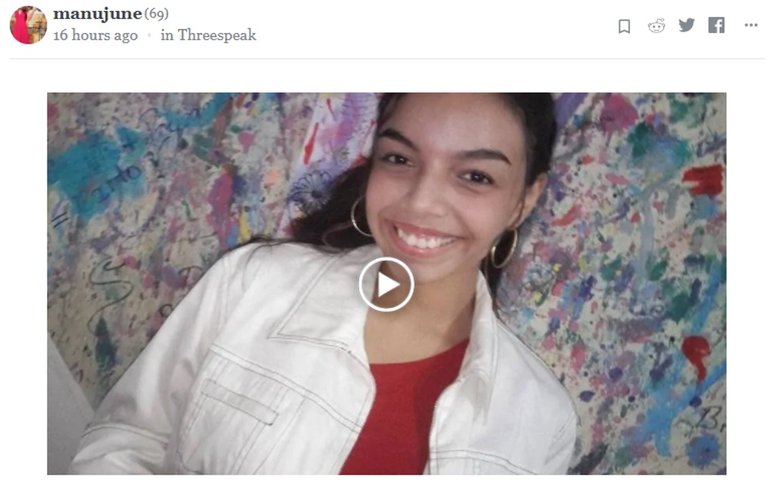 A "Heavenly Angel" (whose Dad, @hlezama, desperately doesn't want me to mention that she is ... SINGLE).
---
The Fifth Entry comes from @damienwolf in The Philippines.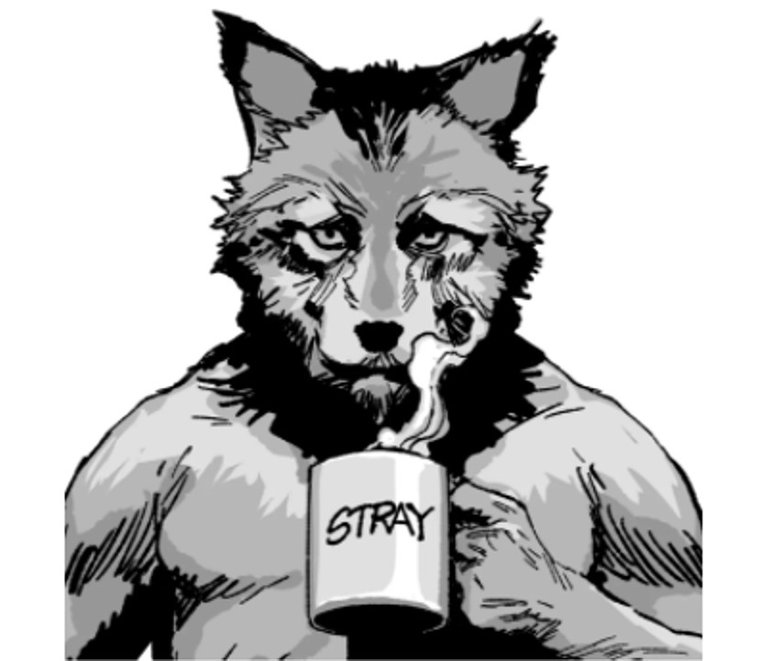 With more Howl than Growl, the Wolfman himself ...
---
.
Note to Whales
Whales: for a video to go viral (and promote Hive and its DApps in the process), it needs a spark. This Contest is a promotional opportunity handed to you upon a silver platter. Once the First Place Winner is determined, it wouldn't take much for Splinterlands (the blockchain's most dynamic DApp) to turn it into a snazzy looking video (advertisement). Minnows & Dolphins would do their part in post-promoting it on third-party social media sites but, as everyone on the blockchain knows ... without the whales, nothing scales.
Note also the international nature of the submissions thus far: four countries on four continents. If we want Hive and its DApps to grow, we need to appeal to people across the globe ... which this Contest is doing.
.
Join the Party
Eleven days, folks ... if you can sing, that's more than sufficient time to record a rendition and get in the game.
.
.
Quill
---
---