Splinterland's : So where are the VOUCHERS and can they cause SPS bull run?
Splinterland's : So where are the VOUCHERS and can they cause SPS bull run?
VOUCHERS are indeed hot and buying a one CHAOS-LEGION pack of $4 (or $3.60) requires a VOUCHER that cost almost $18 or more currently.
But when you see at the below picture of Chaos-Legion leaderboards then you will notice a very surprising fact. A fact that is related to the overall pack sale.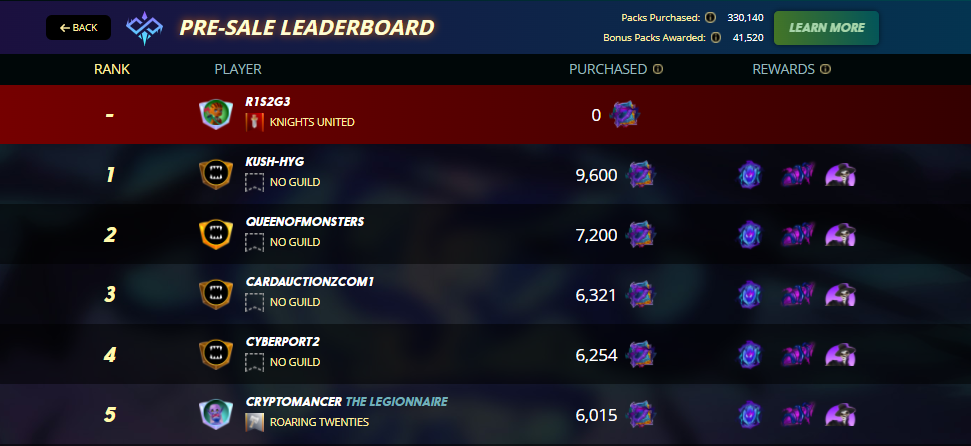 It almost 26 days of Vouchers airdrop and airdrop is going to end in next 4 days but number of packs sold is less then the 1/3 of the total packs allocated for the presale.
So if we calculate, then more ten 850K Vouchers are distributed and less then 350K packs are purchased.
So where are these 500K Vouchers are?
Vouchers are selling hot so might be they are listed in market, so I checked VOUCHER market.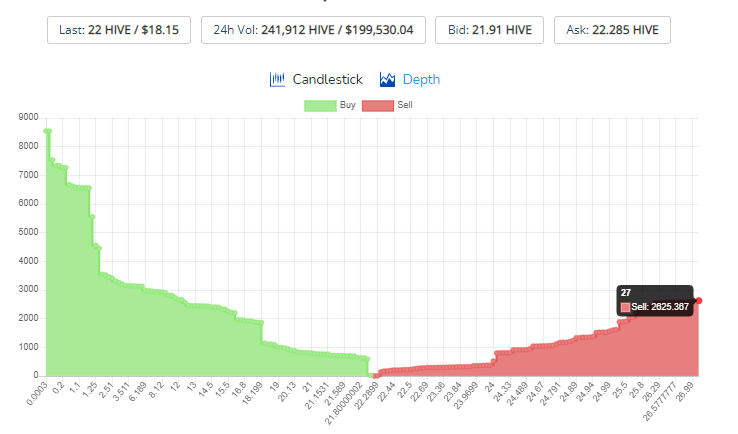 So it look like Hive-Engine do not have much VOUCHERS listed and all they account for less then 3000 only.
Let check how many VOUCHERS are in the tribaldex pool.

So look like tribaldex has 1939+12239+514 Vouchers, that still make less then 15K Vouchers.
Look like market have only 20K Vouchers and this is very negligible if compared to 500K VOUCHERS.
It simply means that half a million Vouchers are not still converted into packs. Maybe the owner of these Voucher still waiting that price might spike then they will sell it or they might be waiting to buy packs at last moment.
Can SPS may spike?
Still some 650K Voucher need to be sold , and if price of SPS remains at 50 cents, it still need some 7 SPS per Voucher purchase that still require 4.5 million SPS to be taken out of market and it is lot of SPS .
But if you see liquid SPS , still 136 million SPS is in liquid form and SPS is getting airdropped daily. So it does not look to me that some demand of 4.5 million SPS can drive the price up.
But I still believe SPS is currently undervalued and can do some 10x in next 2-3 years easily and if in very bullish mode then may be 100x too.
Interested in playing Splinterlands?
If you want to play splinterlands then you can join it here
If you have any difficulty in playing game, do not hesitate and join the game discord. It is really helping community and contact me here or on discord, I will definitely review your game for your better game experience.
Disclaimer: This is not financial advice, DYOR. I am avid splinterland's player and own multiple digital assets in this game.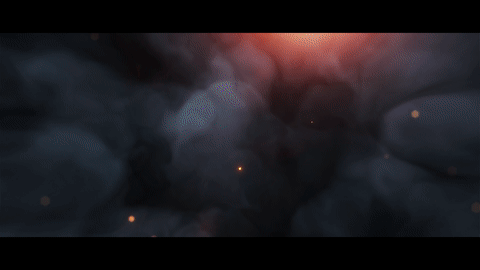 Posted Using LeoFinance Beta
---
---