Splinterlands: How much a Chaos Legion pack cost?
Splinterlands: How much a Chaos Legion pack cost?
Splinterland's presale is on and packs are getting sold on the site, despite quoted price of pack is $4 (can be bought at $3.60 if SPS is used as an payment option) but the actual cost of the pack can vary for you depending upon the option you used.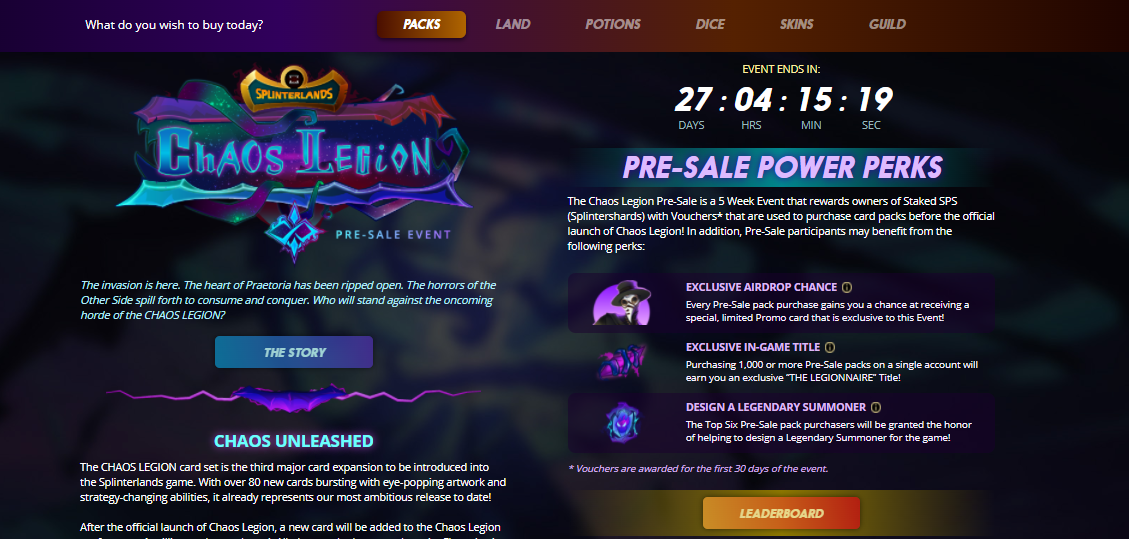 Buying pack from Hive Engine.
At current scenario, you can easily buy pack at 12 Swap.hive that is roughly equal to $9. But buying pack from Hive-Engine will not give you any of the airdrop benefits and to be included in any kind of the future airdrop.
In terms of pack purchase , Splinterland team only consider the buyer who purchased the pack from the Splinterland's site not the player who is currently storing or opened up that pack.
Buying pack from site (have no VOUCHERs)
Since buying a pack from site require a VOUCHER. In current scenario, cost of a voucher is swinging between $15 to $18. After buying a voucher one can buy the pack for $3.60 (using SPS). Cost of buying from site will range from $18 to $21. Only benefit is that they qualify for the future airdrop and give you a chance in raffle and some guaranteed price if you purchased above that threshold (currently 50).
Investing for VOUCHERs to buy pack.
As you already know that VOUCHERs are currently dropped daily based on your SPS stake. For getting 1 Voucher, current requirement is to have stake of 4550 SPS. You can easily find the amount SPS required by using this voucher calculator. Now current cost of staking 4550 is around $2730 and airdrop is pending for 20 days, you may end up with 19 vouchers (may be less as SPS staking requirement is keep increasing) and per voucher cost come as investment worth of 2730/19= $143 and you can buy pack at value of $3.60 with your initial investment of SPS intact and increased because SPS has currently APR >50% on staking.
So, What is your choice of getting chaos-legion packs?
Note for New players
If you want to play splinterlands then you can join it here
If you have any difficulty in playing game, do not hesitate and join the game discord. It is really helping community and contact me here or on discord, I will definitely review your game for your better game experience.
Disclaimer: This is not financial advice, DYOR. I am avid splinterland's player and own multiple digital assets in this game.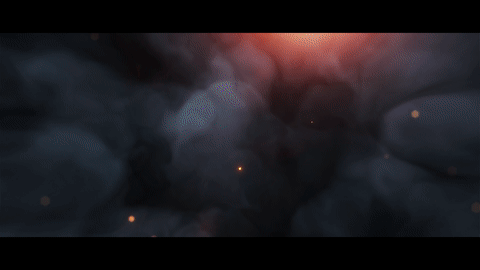 Posted Using LeoFinance Beta
---
---