Splinterlands || The investment that pays for itself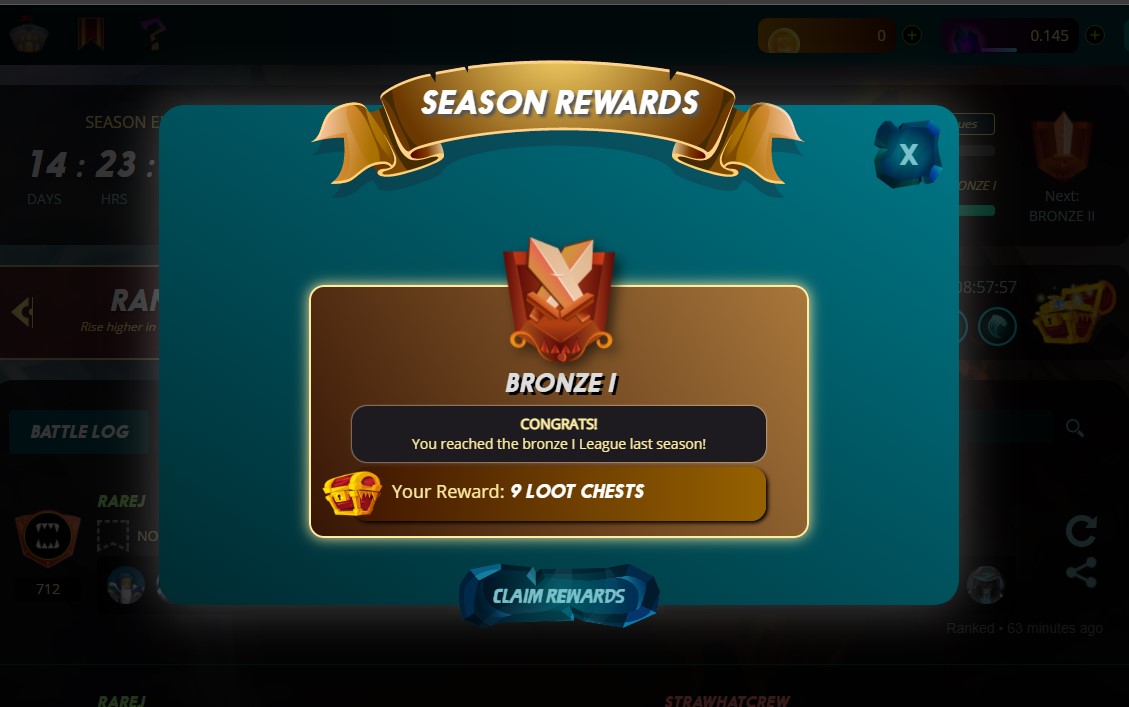 ---
I've been playing Splinterlands for a while, and it's save to say that I'm somewhat hooked. Yesterday I finally managed to reach my highest league possible, somehow. Even though it's just Bronze 1, it still feels like an improvement overall.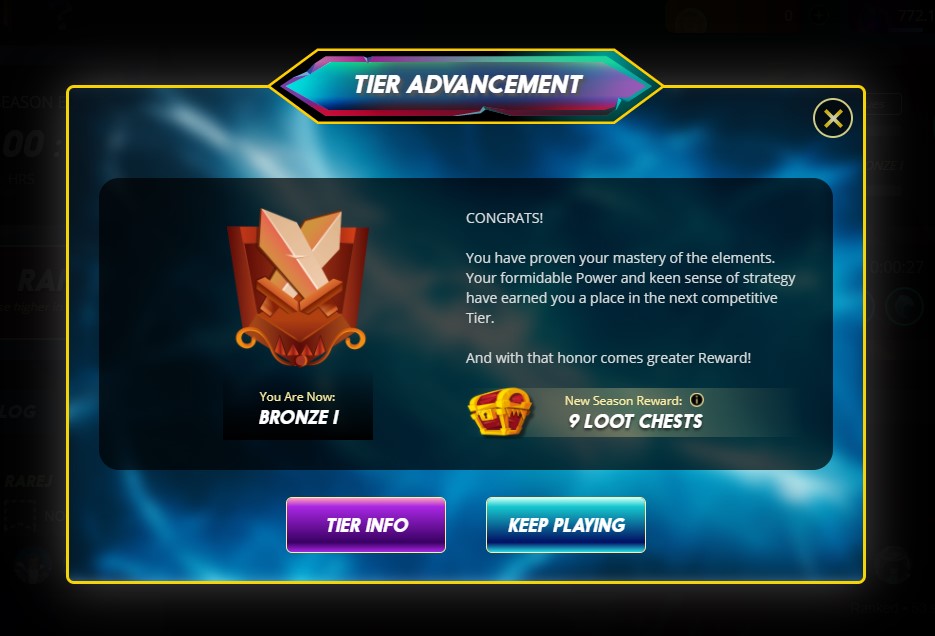 I managed to reach it with minutes to spare even, 21 minutes to be exact. So exciting stuff all around.

The rewards were not as eventful though. Not even one rare card to be spotted. But then again I have been getting lucky with the daily rewards, so it balances out.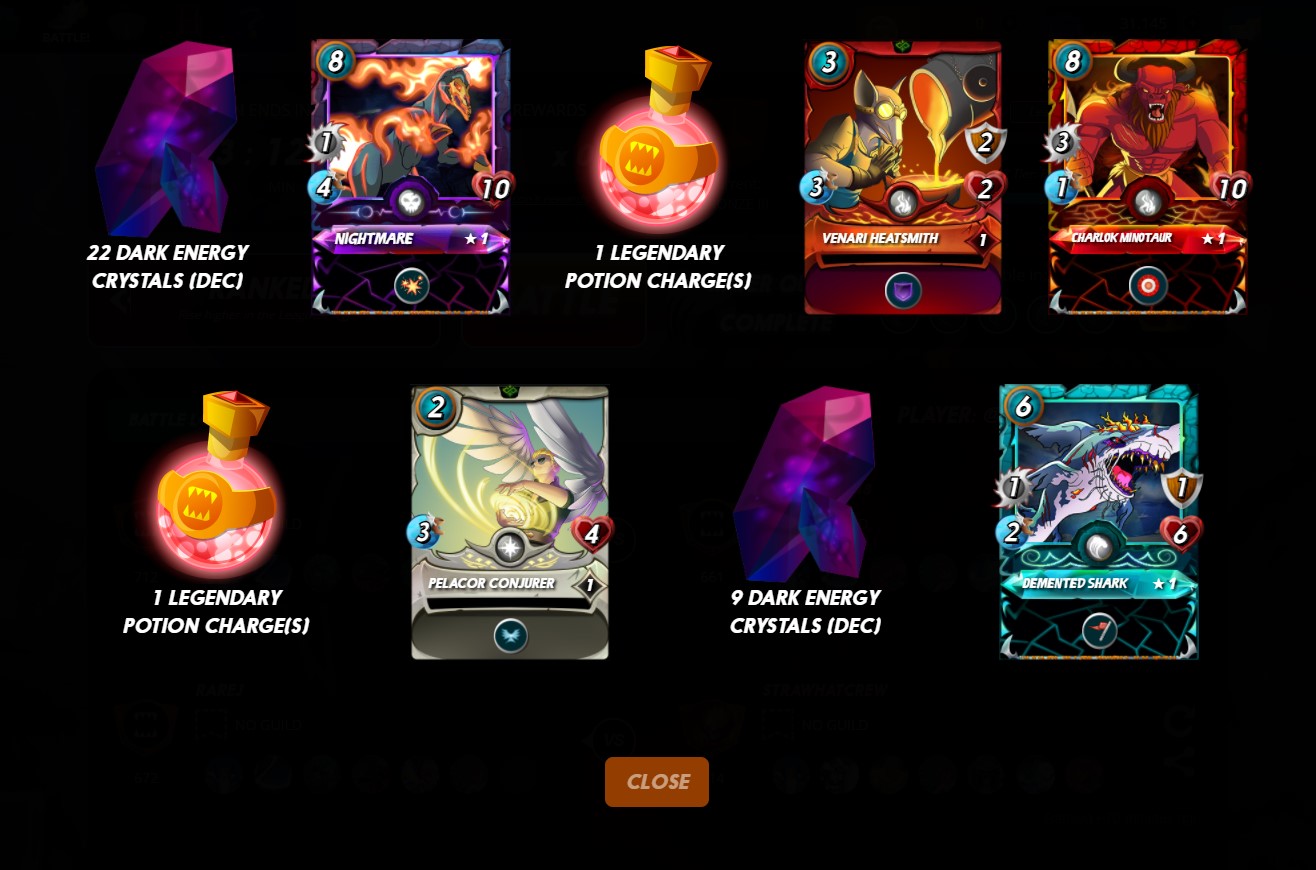 All in all that $10 initial investment has already paid for itself, and more. All you need to do is get to know the simple ins and outs of the game and all its mechanisms and you're good to go.

[ Uniquely Clever Sign Out Message Goes Here ]
Posted Using LeoFinance Beta
---
---