Digital Drawing of EPONA from a different perspective.
Hello Hive Community,
This is Rashed again.
Thanks to everyone who supported and encouraged me till now.
Another Splinterlands Art.
This time I'm going with Digital Drawing of EPONA.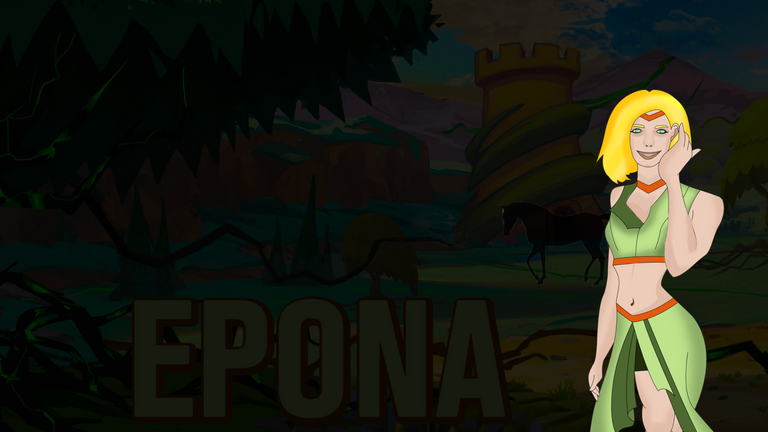 This is the finalized digital art that I did with Adobe Illustrator path tool and Adobe Photoshop.
Here is the original picture that I tried to recreate using some ideas from this art.
Here's how I did it.
At first I drew the pencil sketch.

Then I digitized the outline using the path tool in Adobe Illustrator.

Then I started coloring. And I colored the skin, hair and lower part of the dress of the character.

Then I finished coloring in Adobe Illustrator.

Then I tried to give the final touch on color in Adobe Photoshop.

Then I added a suitable background picture from the lore page of the original character.

I added the name EPONA in Adobe Illustrator and I added a clip art horse in the background.
---
This is the one that I did today.
I hope splinterlands team will like it.
I will ask you to join with my referral link in splinterlands if you wish to.
And here's my referral link.
Wish me good luck, will you?
Be safe till we meet again.
Au revoir/Goodbye.
---
---