Websites that will increase your profitability in Splinterlands 💲💎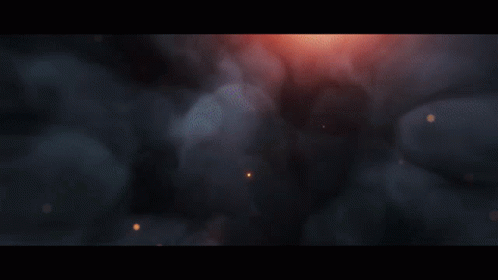 I have been involved in Splinterlands for about a year now. I haven't played consistently as I took a break in the summer because I am a small business owner with an ATV rental company located at the Grand Canyon. One day I was scrolling through TikTok and found a video about play to earn games--it wasn't Splinterlands. I'm actually not sure what game they were talking about--but it lead me to think about my involvement with Splinterlands. Lucky for me, I saved all my account info and was able to hop back in and was pleasantly surprised my guild kept me as a member. After exploring around to see what all changed, I wanted to know the value of my account so I go to PeakMonsters and found out, altogether, my cards and all my total assets in the game are now worth $1,200! I then immediately looked up how much I spent in the game after going through the blockchain a bit. I calculated it and I spent about $600.00, so I had doubled what I put it, and a few days after that, my assets went up to $1,800.00. This got me hooked! With SPS rewards giving me passive income and my assets appraising over time, I wanted to learn as much as I could about the game. After spending about a month asking questions and being involved in the Splinterlands Discord, my guild @acolytesofhelio on Discord got me involved with PeakD and Splintertalk for more ways to earn. Altogether, the community in the game has been one of the best things about this game. I highly recommend checking out the Splinterlands official Discord channel (https://discord.gg/pjDAHJMt). With all that said, I have picked up a few tricks and tools along the way of my consistent research of the game. I would like to share that with the community to hopefully empower more players to become a part of the game.

To help with Ranked battles, go to Settings in Splinterlands and click the box shown in picture below.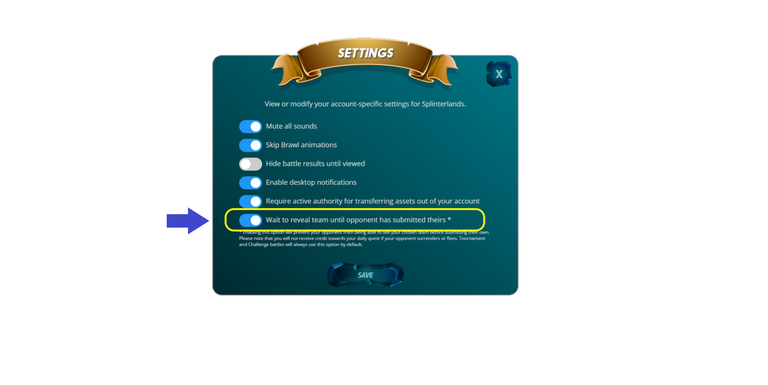 Here are a few websites I use almost daily!
https://www.splintercards.com/index.html This website is amazing! It will show you past a present card value, whether or not the cards are still in print, it has a really good SPS calculator, and much more. Definitely one to add to your bookmarks. 🔥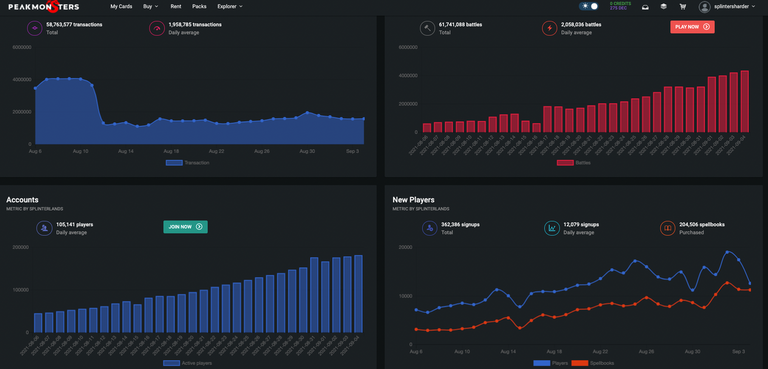 https://peakmonsters.com/ For rentals, I use The Explorer tool – overall, it's a great way to look at your blockchain data, past seasons, and daily rewards. The SPS Airdrop board inside your profile is also worth taking a look at. This a great website to check the overall value of your account. 💵
https://www.baronstoolbox.com/ This website has a clean layout of your total assets and account details. The owner of this website is very active and is making updates to the website. He mentioned he would be adding a guild tab. 👀
https://monstermarket.io/ This website is where I go to actually purchase cards as it gives you 60% of the 5% commission for the sale. Peakmonsters and Splinterlands takes 5% and some of that goes to Tournaments. Monstermarket doesn't contribute to tournaments, but rather give the player DEC back for purchases made through their website. You can see how much you will get back in DEC by adding a card to your shopping cart. 💲
https://splinteralert.com/ This site shows market drops in cards in real time. I go to this website to find daily deals on cards. I am not into flipping cards, but I do go here if there is a card I'm wanting to buy to see if I can find any deals. 📉
https://www.coingecko.com/en/coins/dark-energy-crystals I use this website to convert the current price of DEC/SPS to USD. 📈
https://tribaldex.com/dieselpools/ I use this site to swap DEC, SPS, HIVE, or other currencies. When I am wanting to withdraw from my account, I swap DEC or SPS to Hive and then Swap Hive to Litecoin and send Litecoin to my Coinbase account. This process of withdrawing is a lot easier on Binance Wallet and will cost you less in fees. Unfortunately for me, Binance won't take my varication due to my address on my ID. 🔀
https://peakd.com/ - https://www.splintertalk.io/ This website is great for writing blogs that earn you Hive or Splintertalk tokens for articles you write. It's a part of the Hive blockchain and Splinterlands game so all of your earnings can be put back into your Hive engine. 📝
Hope this helps you and if you find it useful, please ❤/upvote on PeakD.com and/or Splintertalk.
I am also a guild leader in another guild called Broadhead Brotherhood, NOT GENDER SPECIFIC. If anyone wants to join, send over a request. Here is the Discord link to that guild: https://discord.gg/QF4JwrhD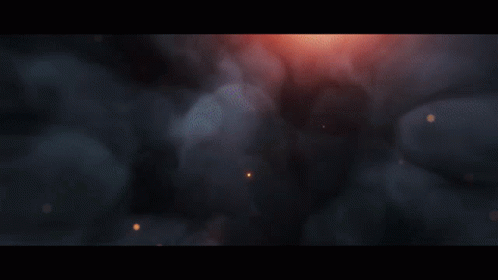 ---
---