Gladius Case #6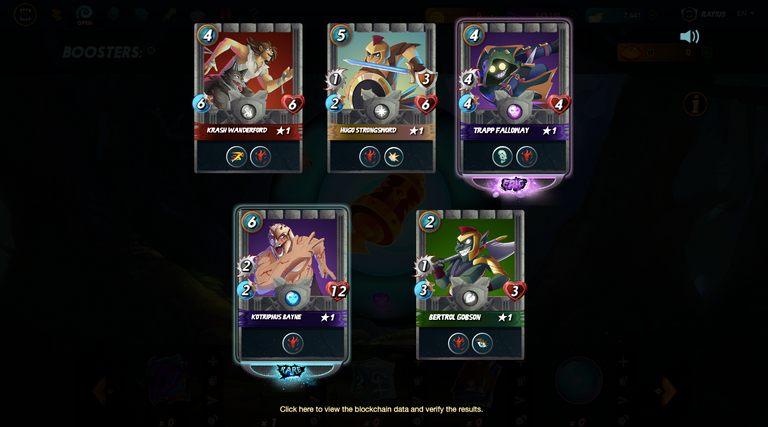 Alright, the brawl is just over and I am able to bag myself a gladius case. Pretty happy with what I have actually.
In case if you are still missing out, gladius case contains 5 gladiators just like a normal pack, with 1 of the NFT at least a rare or better. Only difference is the Gladiators are soulbound which meant they are yours and cannot be sold, and that Gladiators can only be used in a brawl.
Now I managed to bag myself an Epic as well as a Rare, really happy here!
Here are some statistics
Pack Statistics
Golden: 0
Legendary: 0
Epic: 1
Rare: 1
Common: 3
I guess my favourite really has got to be this, Trapp Falloway. First of all, it is an epic. Isn't that a good enough reason? Next, I think it plays a huge role when in a low mana match up.
I will talk more about the synergies and strategies in the future about this card! Till then, so long! Lemme go and celebrate this victory!
---
---