HOW TO DELEGATE SPT TO MONSTER CURATOR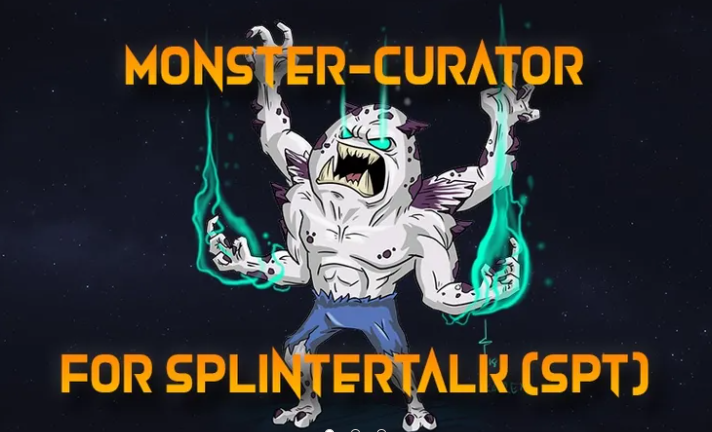 If you are in splintertalk then you have probably heard of @monster-curator because that is the main account who encourages content creators who post quality articles to post even more by adding a very high incentive (monetary value) to posts by curating them with his millions of SPT power.


Without the delegations made to @monster-curator he wouldnt be in existence and that is why i am writing this post; inorder to show how to delegate to monster curator, the importance of creating quality content and the importance of @monster-curatorto the whole splintertalk community and why the splintertalk community jis here to stay for long.


HOW TO DELEGATE SPT TO MONSTER-CURATOR
In this tutorial i will be using leodesk because it is clear and simple to use and also take onnly 0.25% transaction fee , it is the best for me
NOTE : Delegating doesnt need money to do
METHOD:
first of all you need to stake your token with leodex; login-gotowallet-tap on the key-stake



enter the number of spt you wish to stake



![full.view.png]
after staking tap on the three dashes to delegate



choose amount and account you want to delegate to



when you are done it should be like this


congratulations! you have successfully delegated to monster-curator
IMPORTANCE OF CREATING QUALITY CONTENT ON SPLINTERTALK
With the number of splinterland players rising day by day ,new players tend to seek guides and strategies to play the game and the first place they find is splintertalk and as soon as they discover the earning of spt by writing and curating articles they would want to participate.
The main importance of creating quality content is so the newbies, when first visiting splintertalk will see what is been posted and will be influenced


THE MAIN IMPORTANCE OF MONSTER CURATOR IN SPLINTERTALK
the main importance of @monster_curator is the encouragement he gives to quality content creators by upvoting thier posts. The upvote the creators get will encourage them to post good quality articles and thus the community will continue to grow.


WHY SPT IS HERE TO STAY
Everyday, upto 10k spellbooks are purchased in splinterlands and those people who purchase the spellbooks will always seek guides, strategies and event news which means that they will be redirected to splintertalk.io and thus the community will grow bigger and better. Another reason is because of the engagement with posts on the splintertalk community coupled with the earning of SPT just by posting useful contents to the community.


NOTE: although the monster curator is a bot, the curating is probably handled by a human so dont expect that he uses some kind of automatic reading robpt because he those that manually. If you come across a post that is well written (quality content), dont hesitate to help the monster curator find the post by using his name tag in your comment (just saying).

Monster-curators works with respectable individuals like @flauwy, @abrochman and @rosiew etc .
Please upvote and dont forget to comment on which topic you want to be explained to you.
Thank you for reading.
---
---