NEWBIE guide: how to buy summoners spellbook with SPT tokens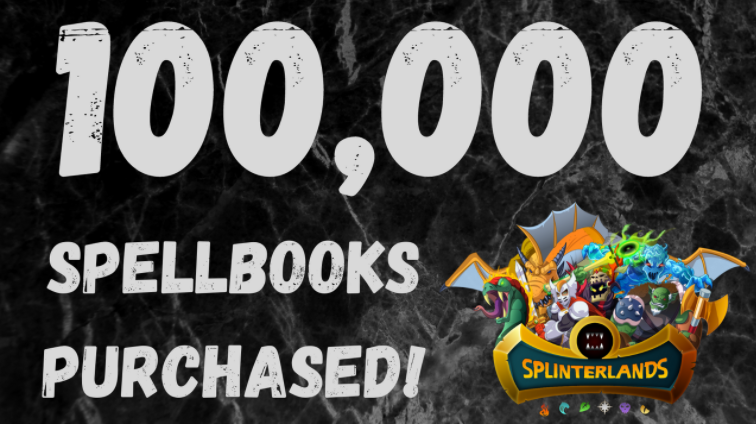 If you are here on splintertalk then you should probably know about splinterlands and its rising potential. Before splinterlands will turn into a play2earn game you must have purchased the summoners spellbook which is currently costing $10 and around 1000SPT token. The easiest way to get upto 1000SPT token is by posting meaningful articles/posts and being upvoted by @rosiew and @monster_curator depending on your post.


The purpose of this post is to teach you how you can use your SPT token to purchase the summoners spellbook in splinterlands because as of now the use of SPT token has not been added in the payment option (other methods of payment are VISA, Paypal and some other cryptocurrencies like Hive and steem).


Due to the reason that SPT is not accepted in the payment method, it cannot be used directly and therefore it will have to be swaped to swap.hive because swap.hive is also an accepted payment method. Currently swap.hive $$$ and you have to swap(numberSPT) to swap. Hive to match upto $10
METHOD :
The method is very easy as i am going to go into the details on how to do it.
STEP 1: head over to leodex were we will buy swap.hive with our SPT tokens. The reason why we are using leodex is because it takes a very low transaction fee which is 0.25% of the of the initial transaction .
STEP 2: in this step we are going to buy swap.hive . All you have to do is to search for SPT token, when it appears tap on it and you will be take to the market place were you will see the buy and sell side. although you are buying swap.hive you are going to use the sell side because you are selling your spt for swap.hive and whoever is selling swap.hive for spt is going to use the buy side. At the sell side, input the quality, price and amount you want and enter( note : if you are not sure of what to enter, head over to hive engine into spt market place and there you will see the price and bid price at the sell side, input the information into leodex and enter it).
When you are done your SPT balance will be reduced and after some seconds/minutes check your swap.hive balance (it will increase)
STEP 3: we are now going to buy splinterlands spellbook.
Head over to splinterland , go to buy spellbook and choose payment method as swap.hive and hit the purchase button. Your hive keychain will appear asking for permission to confirm the purchase (confirm it) and if you have enough swap.hive for the purchase it will be done successfully and congratulations you have now bought a spellbook with Your Spt tokens .
Please upvote and comment on other ways to do this if you know any
Thank you for reading
---
---