Huobi Lists SPS : Splinterlands List Huobi Token As A Payment Method On Splinterlands
Splinterlands has been on its constant wave on trying to be the best play to earn on the crypto space, and it's been doing great. I believe in splinterlands and there was a time I used to play the game, but couldn't keep up. That aside, splinterlands has been a great platform and the team is working so hard, this is good for the Hive blockchain, especially for the fact that its bringing exposure to the Hive blockchain.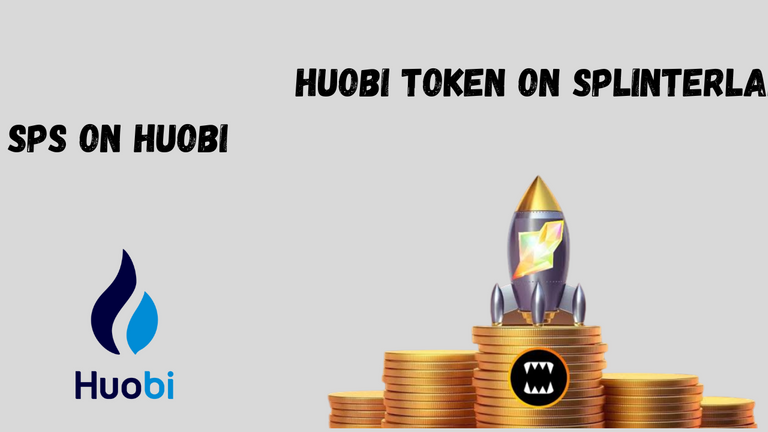 The Hive blockchain has been lacking a lot of exposure, this makes it seem like the Hive Blockchain is hidden, but splinteralnds success is going to help us solve that. Thanks to splinterlands, more Hive accounts were created, this is because of the mandatory Hive account creation. The splinterlands native token is SPS, and it just newly got listed on Huobi. This is part of the other crypto exchanges that SPS is listed on. Mind you, SPS is the governing token and its on the BNB SMART CHAIN, not on the hive Blockchain. But splinterlands has another native token known as DEC (Dark Energy Crystal) token, this is created on the Hive Blockchain. I am not sure DEC token is listed on any crypto exchange.
SPS is listed on like 7 Crypto exchanges, some of these crypto exchanges are kind of a big deal, for instance crypto.com , I didn't expect it and I saw it as a big deal, so is the Huobi listing. May be its all in my head, I don't know what it entails to list a token on a crypto exchange. Splinterlands also announced it will be listing Huobi Token, which is Huobi native token as a payment option on splinterlands. Creating varieties of payment options for splinterlands users.
Don't forget that the splinterlands community has a blogging community called splinter talk with its native token SPT, if More people who trade SPS do their research and discover splinterlands, they will know that they can blog about their splinterlands play on splinter talk and earn author rewards, this will create more opportunity for them to explore the hive blockchain. Do you see how all these are connected and how a win for one is a win for us all?
Posted Using LeoFinance Beta
---
---