Passive Income On Splinterlands: Staking SPS & Renting Out My Cards
Good day to the splinterlands community I have finally bought and stake SPS. Yesterday was filled with lots of indirect reminders from different people on the timeline advising us to stake SPS. Due to procrastination, I have been unable to buy and stake SPS, I always postpone buying and staking, subtly telling myself I had enough time to buy and stake later.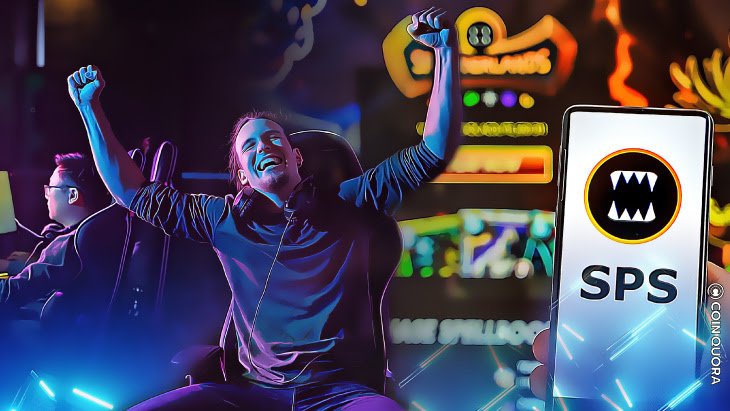 I had the opportunity of buying SPS when it was $0.3 but I postponed and now I bought it when it was $0.6. I paid double for it 😭 because of procrastination. I hate procrastination right now. At first it was a post from @belemo that had some messages on investing in the splinterlands eco-system, later on @rentmoney made a post that I felt was directed towards me, the message I got was to buy and stake. But I was still stubborn and still postponed it, but then I joined the voice chat organized by the hivenaija community on telegram and they emphasized on buying and staking SPS. This time around , I knew if I didn't buy SPS and staked it, I really have myself to blame myself.


source
Looking at splinterlands and the rate of success it has achieved so far, it's obvious that splinterlands is on its way to dominate the blockchain gaming sector. I have seen a lot of recognition splinterlands has gotten from DappRadar. It has been recognized to be the most successful blockchain game leading at the top of other blockchain games and has successfully become the number 1 Dapp. That is history in the making and I wouldn't want to miss the opportunity of being proud to say I participated on the blockchain gaming activities. So yeah I killed that feeling of procrastination and bought myself some SPS.
If you happen to be a Newbie with no knowledge regarding splinterlands you can scan through @rentmoney 's post or you can read Comprehensive guide for new players to Splinterlands || Ep. #13 || Splinterlands by @mercurial9.
But if you are not a Newbie and you haven't bought or staked SPS, this is me officially Not Giving you a Financial Advise. But I will say go and buy and stake!!! Stake!!! Stake!!! & Stake!!!. But remember this is Not a Financial Advice. That's one way to earn passive income with splinterlands.
Another way to earn DEC tokens on splinterlands is by renting out your cards. You will be given DEC tokens whenever people rent your cards. So I have three Cards in my card collections that have been sitting there for a long time. I don't battle with these cards.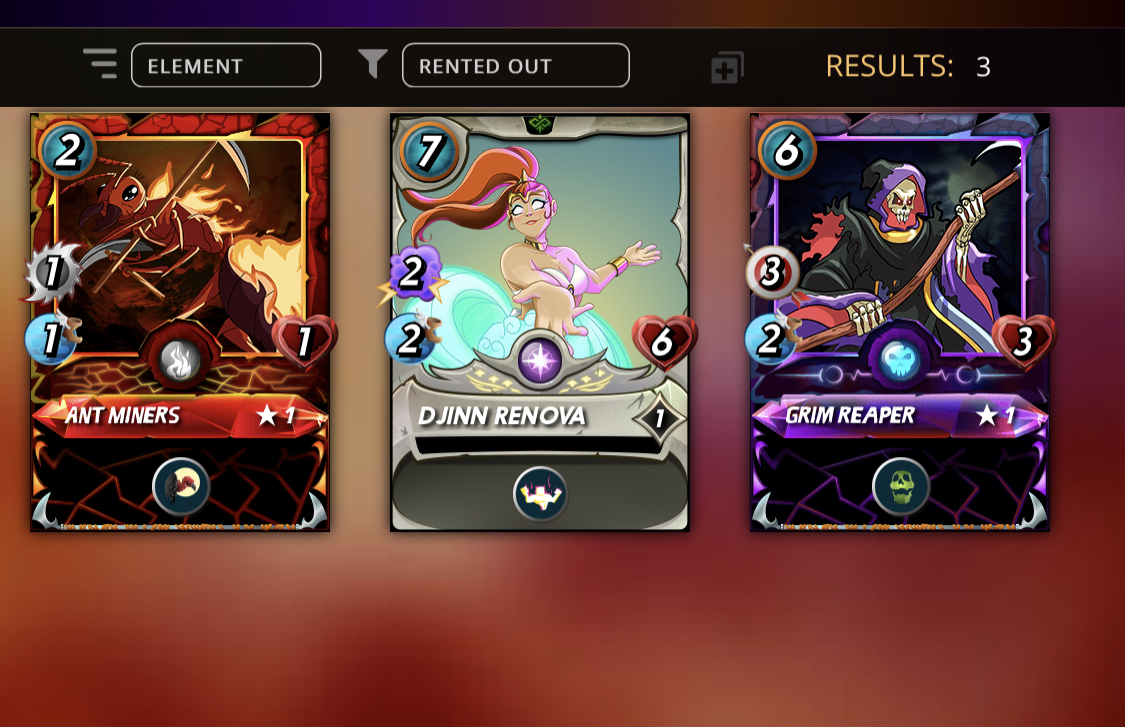 So I decided to rent these cards out, I was surprised to see my DEC quantity increase, turns out people actually rented it. I was so excited because I thought no one was going to rent my card because there are lots of cards up for rent. So the competition is kind of high. But they did, got me motivated to wanting to buy more cards and level my cards up, am looking forward to creating a hub of cards where I can be making lots of cool cash on renting my cards out. I don't mind making at least $50 per day in renting cards out, that's a smooth way of making money.
Well!! We all have Hive to be grateful for because Hive has given us massive amount of opportunities to earn money from. It's left for us to utilize it.
Posted Using LeoFinance Beta
---
---