Renting Cards To Thrash Some Splinterlands Bullies
Hi players of splinterlands and aspiring players of splinterlands, it's still a good time to join splinterlands and start earning while you catch fun. Let me use this opportunity to give you a Not A Financial Advice, buy some SPS and stake now. We all saw what just happened with axie infinity. So this is your opportunity to be filthy rich.
I'm deviating, sorry about that.
So am here once again to give a recap about my splinterlands game play yesterday, I have decided to be keeping a digital journal of my splinterlands journey and utilize the splinterlands community because I don't want to miss out on the splinterlands opportunity.


source
Yesterday's game play was different from the previous one, I wasn't thrashed like some kid with no direction in the midst of lots of splinterlands bullies. But this was because I decided to rent a card. This time I decided to go expensive and rented an expensive card. It was expensive to me because compared to then number of DEC I have, that card was very expensive. My total DEC was 150 and the card cost me 40 DEC. well the card was really worth it, thanks to the card I won most of my battles yesterday.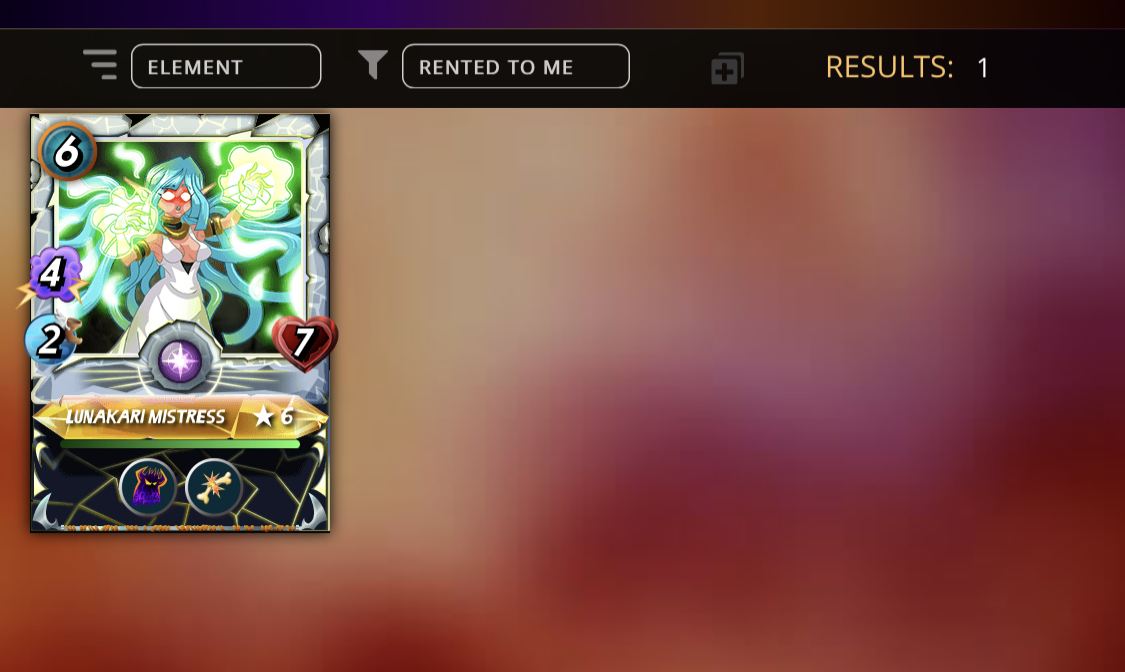 The card is Lunakari Mistress I love the card's attacking abilities and the fact that it's throws destructive magic fireball like stuff(sorry I don't know what the name is). I also learnt two things while playing the game yesterday. First of all I decided to kill the habit of skipping gameplay. What helped me better was watching the game play and studying my loses and weaknesses. I also learnt that the order you select your cards is the order they attack and line up. Due to my skipping of game play I didn't take note of that. Knowing this information helped me win my game better yesterday.
Well my confidence in playing splinterlands is becoming stronger everyday and am enjoying it. I think am addicted to playing splinterlands right now. I feel my day isn't complete without playing some battles. I am gradually leaving the learning stage and entering the earning and investing stage. Right now am having a reason to get some DEC token to rent some cards so I can thrash some bullies.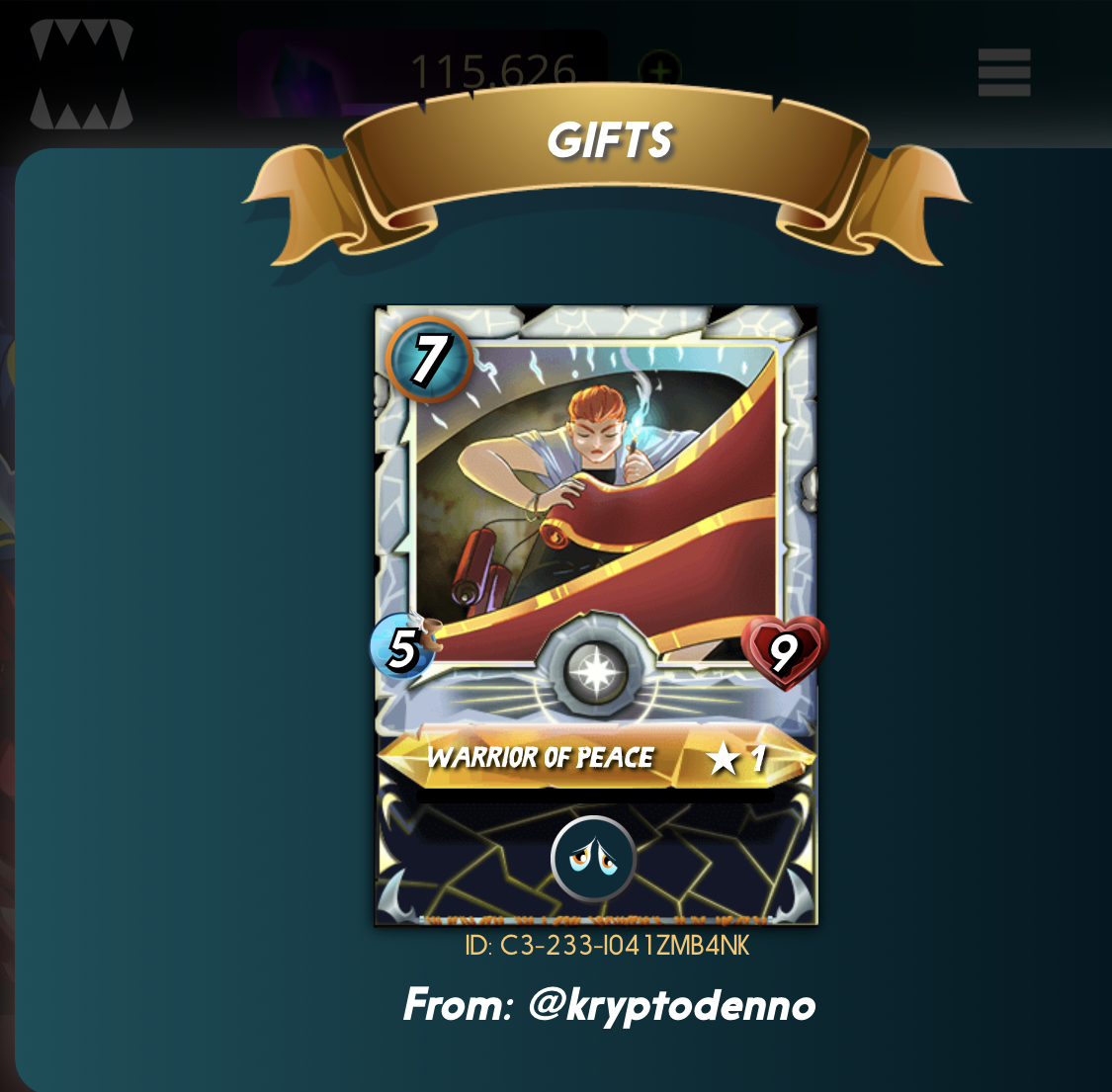 I will like to use this opportunity to thank @kryptodenno for giving me the warrior of peace card. I'm so grateful, this just added to my card collections and am going to try my best to utilize this card to the fullest. You can check their post, and participate in the daily splinterlands giveaway.
Posted Using LeoFinance Beta
---
---