SPS Listed On Crypto.com App: My Views On SPS Investment
Oh!! Sweet splinterlands, been a long time we crossed path, this should be my first splinterlands related post I am writing since the past 5 months or more. When I joined Hive, I was really confused, so confused I opened a new Hive account, @readthisplease6 for splinterlands because I didn't know my current hive account could access splinterlands. Well those were early day.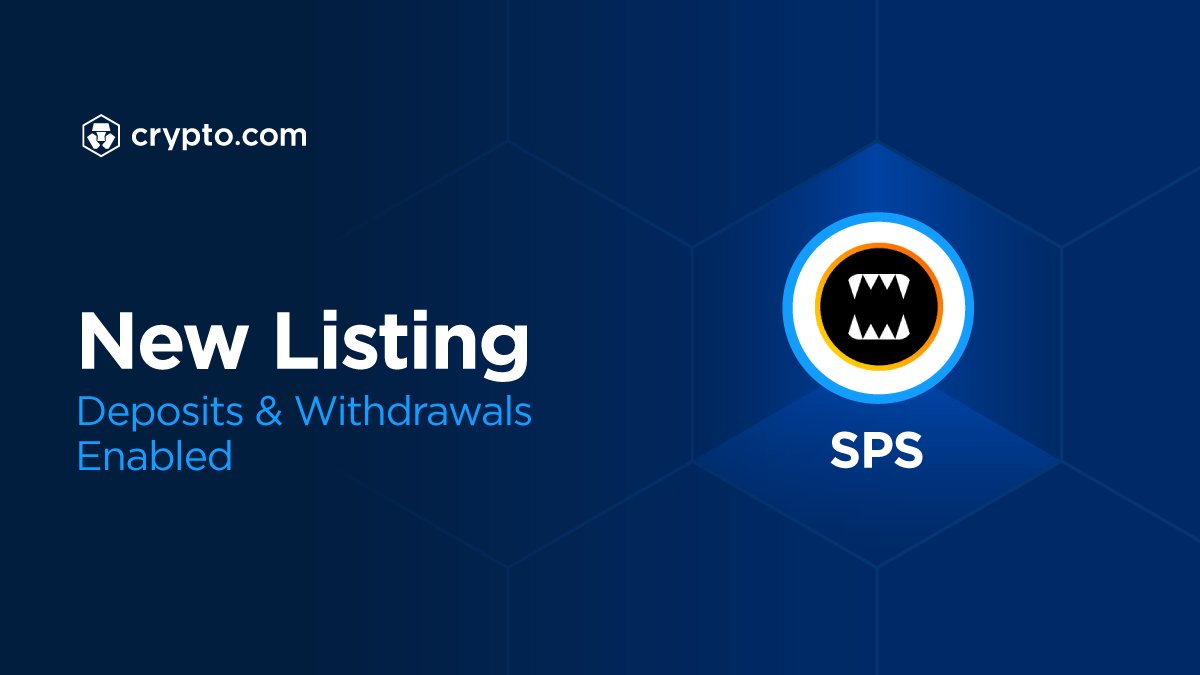 Twitter
Few weeks after I started playing splinterlands, the SPS token was introduced, this is the governing token of the splinterlands game and can also be used to purchase some things in the game. When SPS was launched it was worth about $1, you could stake it and earn SPS airdrop rewards. The rewards were supposed to last for 365 days, we are currently in day 276.
I didn't buy SPS when it was launched because I didn't understand what it was and I wasn't going to invest on something I didn't understand. Now I do, I am glad I didn't buy then, I have the chances of buying it cheaper now, i am talking about 5X cheaper now or more. The splinterlands game is one progressive play to earn on the Hive blockchain, which has been going great and bringing lots of new people into Hive. It's one of those projects on Hive that will help bring exposure to Hive.
I started playing splinterlands but later got distracted and couldn't keep up, the best I could do was buy the assets and make passive income with my splinterlands assets. I bought some SPS in the past and staked it and forgot about it, but after seeing this post from crypto.com and listing SPS, I am feeling green.
SPS has been listed on lots of other exchanges aside the crypto.com, you can find SPS on Gate.io, MEXC, Bitrue and more exchanges. This is sure going to bring more exposure to splinterlands which further brings more exposure to Hive. The price of SPS is currently at $0.12, I see this as the perfect time to accumulate and stake or HODL till it blows up like AXS or SAND or any of those metaverse coins.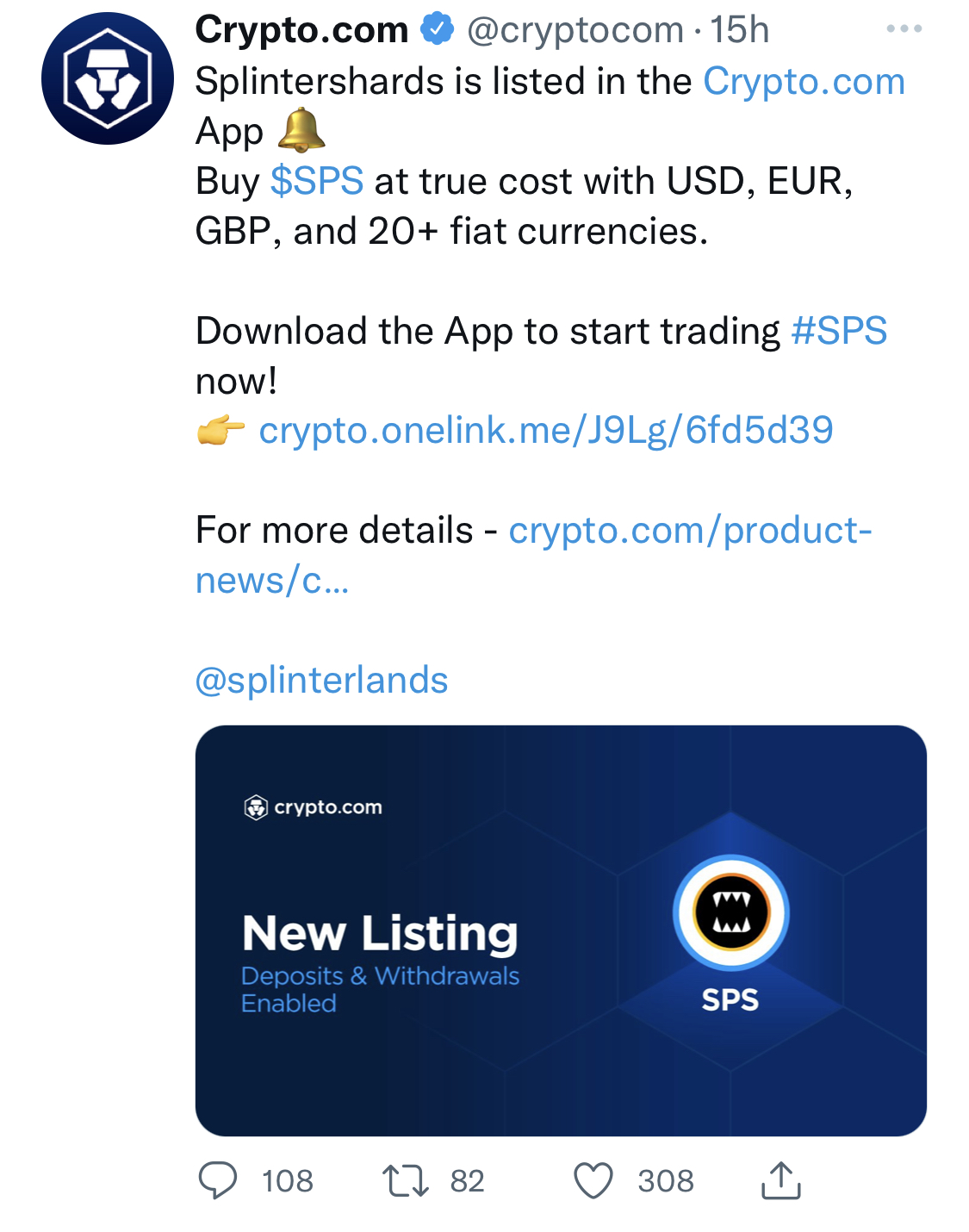 This announcement was posted in the crypto.com Twitter page with 2 million followers creating more awareness for SPS. I believe in splinterland I believe it will pump, it's SPS token is barely 1 year since release, I know it's going to pump in the future, just a matter of time.
Not A Financial Advise
Posted Using LeoFinance Beta
---
---