Battle Share with Robo-Dragon Knight - The Dragon
Hello and Namaste Everyone,
Greetings for the day and hope the weekend is going great for you.
It's weekend time and I am trying to utilize this time to play more battles and create by battle share post for the week.
I play more battles on the weekend because weekdays are busy and playing more battles is not easy. I ended last season in the silver league and this season also I am trying to reach there as soon as possible so that my daily quest reward will also be better on the basis of a higher league. I am in the silver league and I wanted to be here in the first week which has become possible this season. This season is passed by just 4 days and I am in the silver 2 leagues now which is surely great and now the remaining season I will continue to play in the higher league. I am buying cards slowly so this will also help me to increase my collection power in the coming weeks.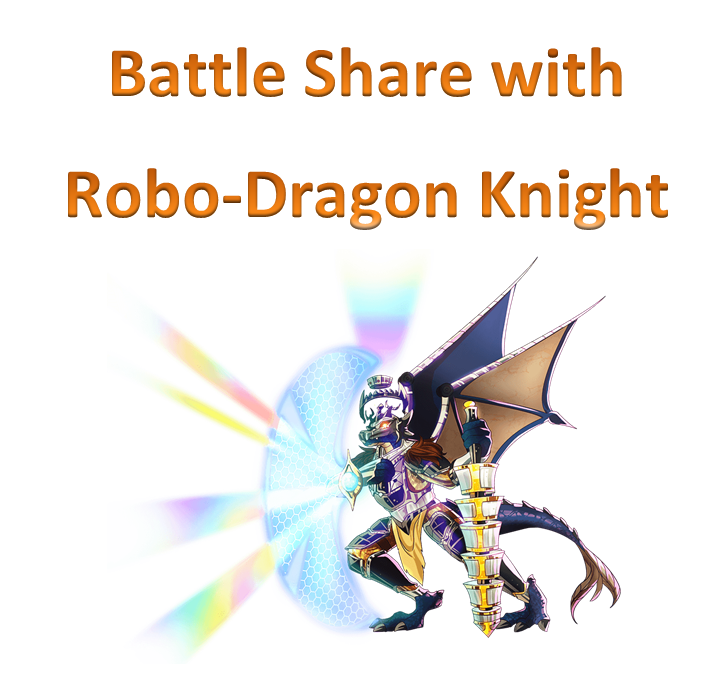 This week's battle challenge is for the dragon monster and I have chosen Robo-Dragon-Knight as one of the dragon monsters. The card name is Robo-Dragon Knight and it's high mana and powerful legendary card. I have this card in level one and it's a nice card. It comes with a bunch of abilities and this is why it's a much have dragon card in the game.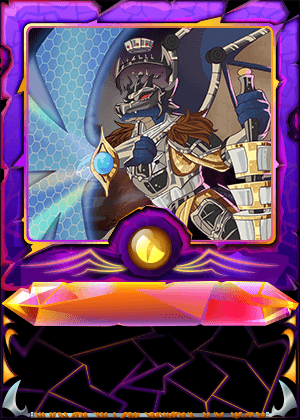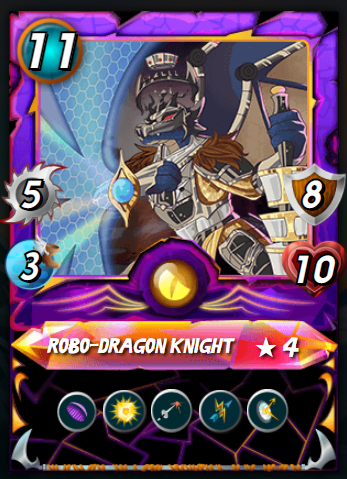 This monster has got below abilities-
Void
Divine Shield
Piercing
Return Fire
Magic Reflect
Now Let's also try to see the stats for this card which is called Carrion Shade. I think that it's an important part that we need to go through it to know more about the Carrion Shade and figure out the capabilities of the card. It's a very important part to know about any card on the game.
Robo-Dragon Knight is a legendary card from the dragon monster in the reward print of edition and I just love this card. This card is available from level 1 to 4 and it gets the have a great combination of abilities at different levels.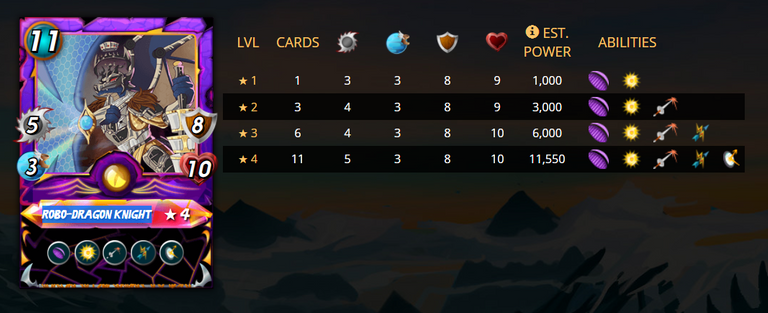 I have used the below cards for the battle and sharing a brief about these monsters from death splinter-
The Kraken
Deeplurker
Demented Shark
Robo-Dragon Knight
Sand Worm
Feasting Seaweed
The Kraken
The Kraken is a powerful monster in water splinter and It's a great pick for high mana battles. I have 1 level card that I had purchased for about $20 and now its current value is more than $200 which shows that the card is expensive as well as worthy to have. It gets additional abilities with each higher level but even level 1 cards play a nice battle in the game.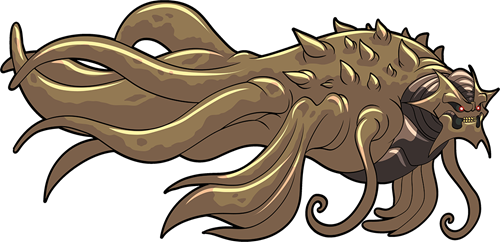 Deeplurker
Deeplurker is a very nice card and I have been holding this card since the last few weeks post the announcement I like the abilities of the card. It has got opportunity ability at level 1 and this is a good ability in the game. It costs 6 mana but I think that it's a good choice to pick in battles.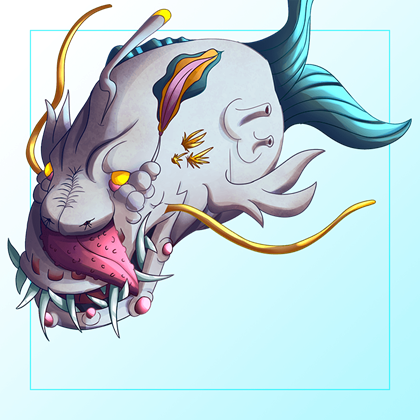 Demented Shark
This shark is the card that comes with inspire ability at level 1 and it also costs 6 mana. It's one of the cards that is good to have and with the increased level it can become even better. I don't play much with this card and this time when I played with the card this did well.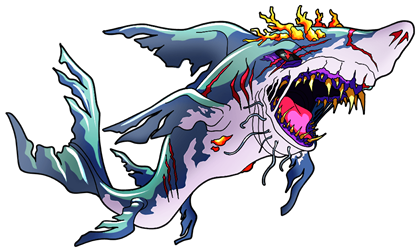 Robo-Dragon Knight
Here comes the theme card for the battle and it's undoubtedly a powerful legendary card. I play with this card in high mana battles. I have explained about the card's ability above and I can say that if you want a powerful card in dragon then you can take the card away.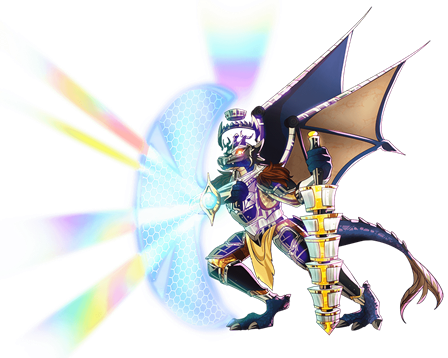 Sand Worm
Sand Worm is a very good card for bigger damage to the opponent player and its a common card however I see that this is not less than a legendary one. I use this card a lot and play with this almost every day. It costs 9 mana and even has less health but still a good choice to go for this.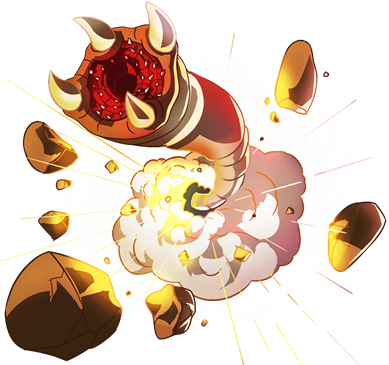 Feasting Seaweed
I don't remember if I ever played with this card before but I liked the way it worked in the battle is good. I will try to play this card in the future as well hope I get a better outcome next time. I believe that there are many cards in the game that I am yet to try but hopefully, I will be able to try more in the coming weeks.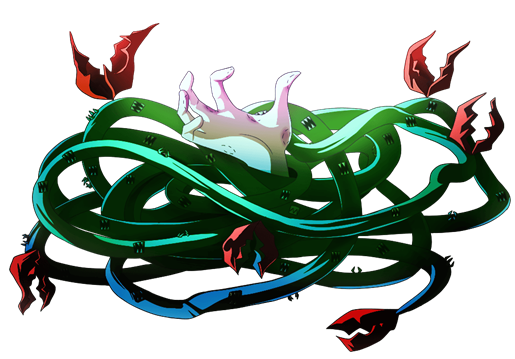 ---
Battle Details-
This is the direct link to my battle which will take you to my battle-
https://splinterlands.com?p=battle&id=sl_7544d2c2e3595e042f6c8c2a99ece2cb&ref=reeta0119
Here are some snapshots of the battle-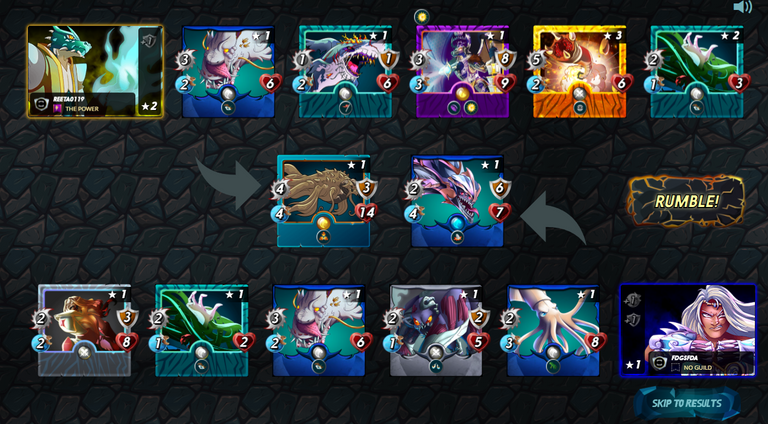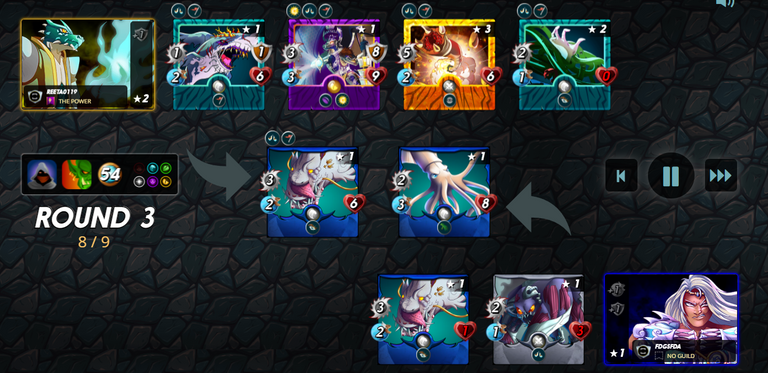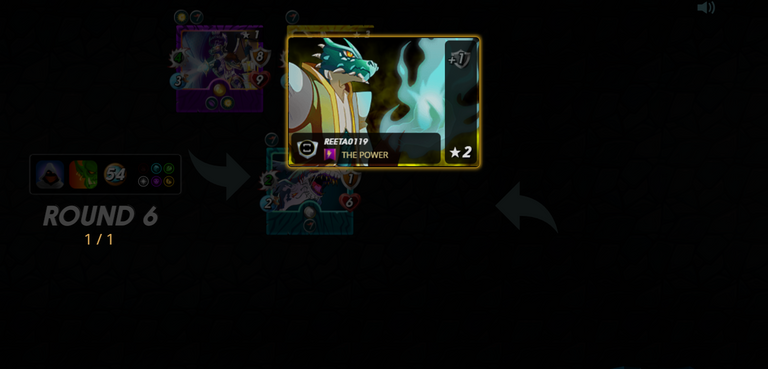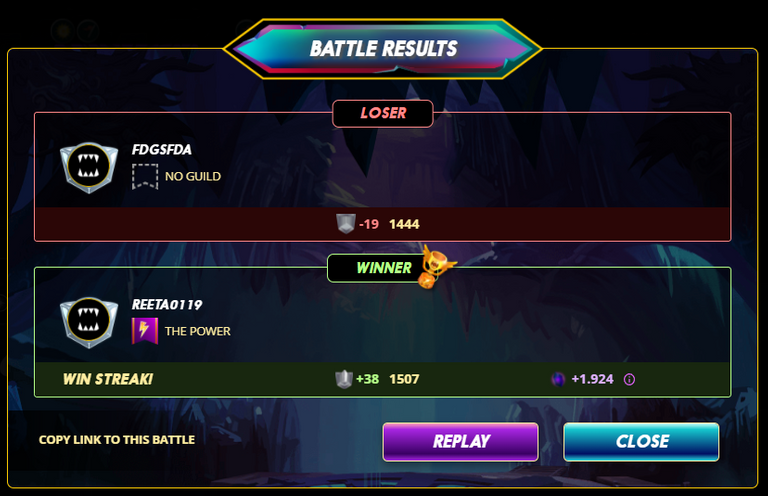 Did your strategy work? What will you try differently next time?
Whatever strategy I planned for this battle went pretty well and I won this battle. I will try more ways to play with it in future battles depending upon mana and theme for the same.
Do you use the Robo-Dragon Knight often? Why or why not?
Robo-Dragon Knight is a power card in dragon monster and it's not a new one for me as I have to hold the same for a long and I am happy to hold this card. It's certainly, a nice card to have because of the higher mana cost and powerful abilities. Since I am upgrading my deck these days it could be the next that I will do in the coming days. I
This is the official battle challenge post for Splinterlands Weekly Battle Share Challenge. If you like the challenge and want to make a post then you can also participate and share with more people about it.
Become part of this wonderful game and enjoy the awesome gaming along with rewards and use my link below to be part of it-
https://splinterlands.com?ref=reeta0119
Have a great time and Battle is ON! in the game and even on the COVID time
Namaste from India
(Photos and gif are taken from splinterlands and not my property)

---
---