SPS gaining more attention after pSPS pool in Polycub
SPS is one of the tokens that I have been accumulating since the day of launch and it's because I believe in the project. Splinterlands is a leading game on the blockchain and its growth has been amazing in the past even the SPS price was almost $1 but now it's available at a rock bottom price. I think the current price is not a matter of concern instead it's an opportunity to buy more and increase the stake. SPS is called pSPS in the polycub pool and it's a wrapped version of the token on the polygon network. We can just convert the SPS and can be part of the pool along with polycub tokens.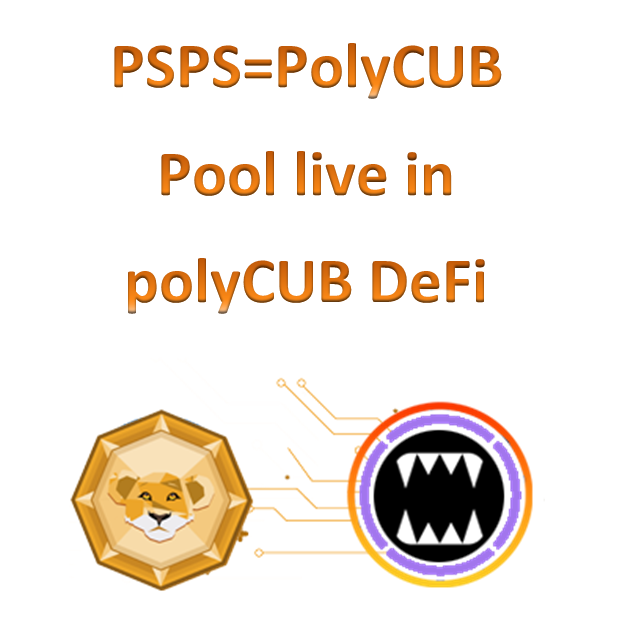 In my opinion, SPS is the token that we can hold for a long-term income. Earlier we only had the option to earn APR offered by splinterlands that can be earned by staking in the account. But now we have another even better option and the offered APR is approx 100%. There is also a change in the APR by splinterlands as earlier it was showing only for the SPS tokens we receive but now they have clubbed it together with voucher tokens and it's showing such a good number.
I hold more than 12k SPS tokens and the current value is approx $1112 which is too low because the token price has dropped a lot. But this apr looks and surely a good reason to hold SPS in the stake instead of keeping idle in an exchange wallet. This is one of the methods that we can follow to earn an APR of 58% approx. This sounds great for sure and earning this much is something that I would dream to have and these days when SPS is available at a cheap price then I don't think that there is any better deal.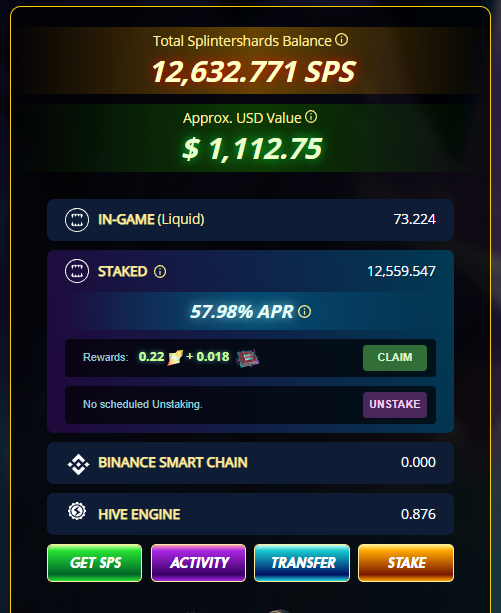 That's not all as now I am sharing about the pool that is launched this week and how much we can earn through this. Have a look at the below snapshot where we can earn almost 97% of APP and this is just too good. I know that this will drop further if the pool grows and that is how the DeFi works however as of now I see this as a great option to put our SPS and just enjoy this awesome earning.

Splinterlands has created my passive earning opportunities and SPS is the best one I believe. So now if I have only SPS then I earn 58% and if I add polycub with this then I can earn way higher than this which is close to 100%. Accumulating SPS was my best decision in crypto and I am happy that I have been doing this since the beginning and I will even continue to do so. I play games and earn some stuff but through SPS, I hardly spend 2 minutes in a day. I just claim the drop and stake it all in the game and that's all I do daily. I try my best to do this without fail because this way I ensure that my coins are not idle and earning for me.
While I accumulate more SPS, now I will accumulate more polycub as well so that I can join the pool but since I have no poly left so I will stay with the game pool for now. Although the apr has been added now it looks great and is worth staking if you are not able to stake in the pool for any reason.
Thank you so much
Stay Safe
Posted Using LeoFinance Beta
---
---