SPS Holding and further Strategy
It seems that now I can focus on my SPS token holding in the game because there was a lot of excitement in splinterlands in September month. We had a few sales and even the airdrop and this create a lot of excitement. I was not able to pay more attention to my sps stake and this is why it's not moved much towards my goal. I believe that SPS is a long-term coin and it will bring not just great profitability but also many earning opportunities in the game. These days the price is low then it can be a good time to buy in my opinion but it's not financial advice.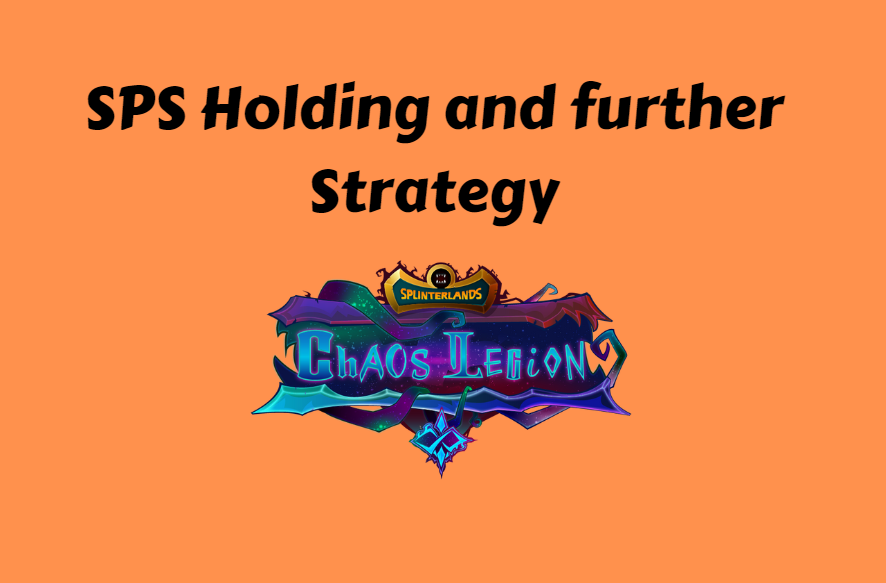 Currently, the SPS apr is more than 30.94% in the splinterlands portal however then you can earn more if you lock the tokens in the pool but for that, you will need the second token also. This second token can also be DEC so if you have both then go for the diesel pool but if you have only one coin then the game account is the best option to go for. I was able to buy a good number of tokens at a low price and this was approx $0.05 but seems like now it will not be possible again. I have some funds available only to buy SPS and I hope that I get an opportunity to buy some and this can help me reach my goal faster.
SPS Holding
Here is the snapshot of my current SPS stake I have 16247 tokens in total and it's all staked. I have also claimed the reward just now and added it to the sps stake. I stake whatever tokens I earn through the APR and this also helps me to increase the balance. I am keeping a close eye on the SPS market price and if I get a better deal then will buy some again. My sps goal is to have 20k SPS in total and that too at stake. It's a better way I believe because I can earn tokens for doing nothing. This is passive income for me however I am not selling anything to book profit but I try to build for the long term and this will help.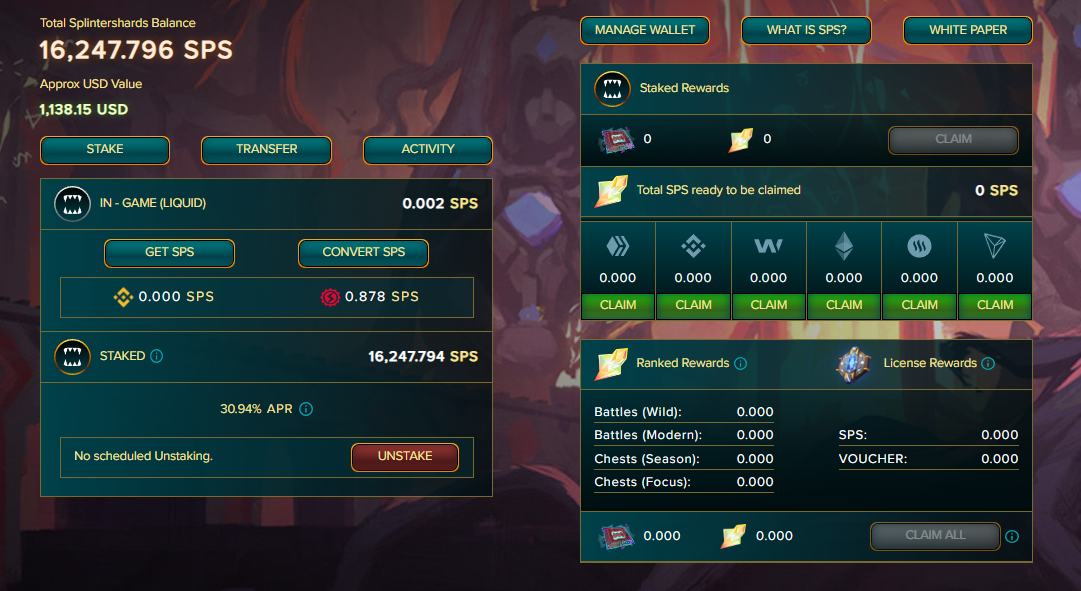 Further Strategy
I have been investing in expensive cards and summoners and I did buy a lot of cards. It's not over yet as there will always be the need for powerful cards. I could not pay more attention to the SPS stake because of this but now I need to work on it. I hope that I make it 20k SPS by end of the year. 20k SPS is my goal and once it is achieved then I will continue to invest in some other kinds of stuff including packs and some cards. SPS at the current price is a super discount deal and should not be missed. I expect that SPS will be 10x easily and it's just a matter of time. It may take a few years and even a few months that I don't know but It's expected to happen.
---
My cards deck is fully on rental and I am not playing any game for the last 2-3 seasons. It's because I am busy these days and once I think that I have time then will cancel the rental and start playing. I use splex for this and it has made renting so easy. I get DEC tokens daily and I am thinking to buy some tower defense or chaos legion packs. It's my accumulation time for DEC ad once I have a good balance then I will think about it.
Thank you so much
Stay Safe
Posted Using LeoFinance Beta
---
---