$270k, plus has been burned....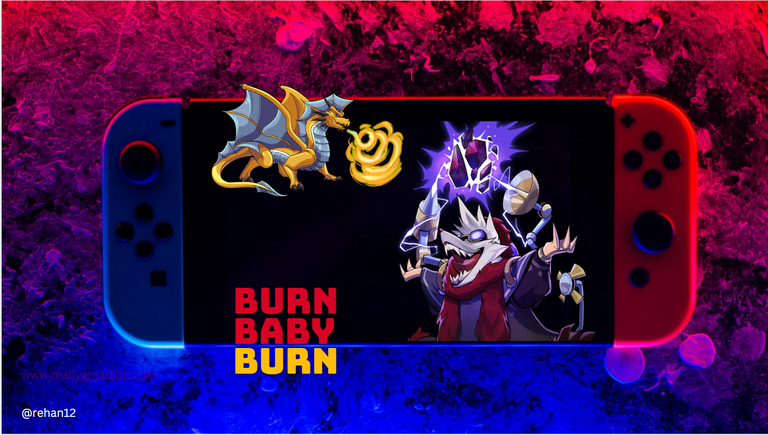 The community of Splinterlands has responded very admirably towards the 5 Year event of DEC burn! The event itself sounds pretty crazy! Burn an asset of the game by your own and help the eco system. Also there are different types of rewards allocated for the people who take part in the burning mechanism. A pretty crazy event arranged the by the team of Splinterlands.
It has been almost a week, since the event has been initiated. While writing this post, total of 329,851,854 DEC has been burned. Along with DEC-B 154,024,567. I am not going to include the price of The current market price of the total DEC burned during this period Current price of 329851854 DEC is 767228.81536692 SWAP.HIVE ($270435.881756). Pretty insane amount of DEC has been burned already. And the main shocking event that surprises me and the whole eco system is, all this DEC has been sent to null by the users of this community.


These are real money which has been burned for the support of the eco system. Splinterlands has sure come a great way to see this day. And there are 24 or more days remaining to see the actual burn of this event.


I have been facing an issue lately. The crisis of buying DEC! As surprising as it sounds, when I tried to buy DEC it has been a hassle on its own. Let me illustrate the situation little bit.
Upon trying to figure out where is the best place to buy DEC, I tried out pancakeswap. But my oh my when you buy small amount of DEC from Pancakeswap, the difference in price might not effect you that much but considering a little big figure the impact of outcome does gets bigger and bigger.
Pancakeswap
---
If I want to purchase DEC from pancakeswap, I would have to pay quite a hefty amount of fees. In addition I will get quite a less amount of DEC compared to the $ amount, that I would be paying. Almost loosing $150 along the way, quite instantly. Quite an absurd deal, I would say!
---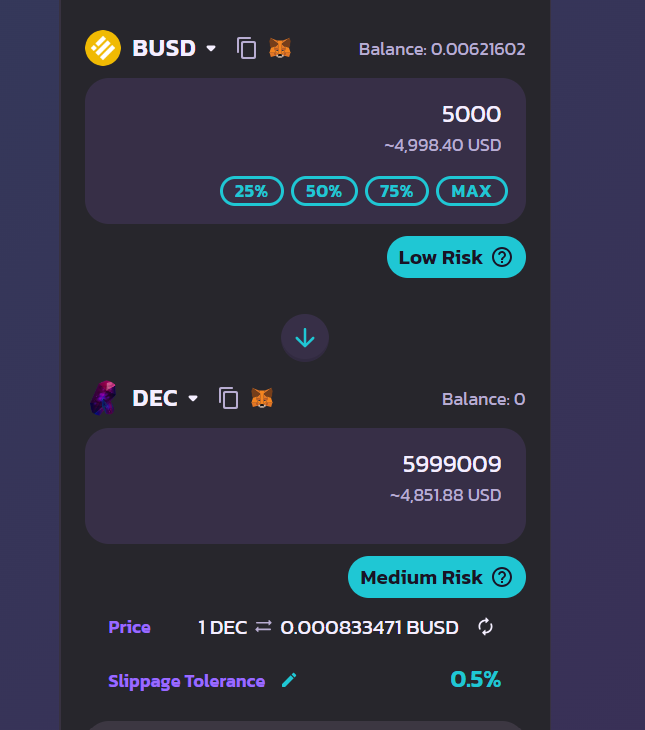 Tribaldex
On the other hand, if we buy the same mount of HIVE and try buying DEC from Tribaldex, this is the out put that we will be able to see. $5000 worth of HIVE and we will end up getting almost 6071994 DEC. I do not have to pay gas fees and also the out put is not great of a difference.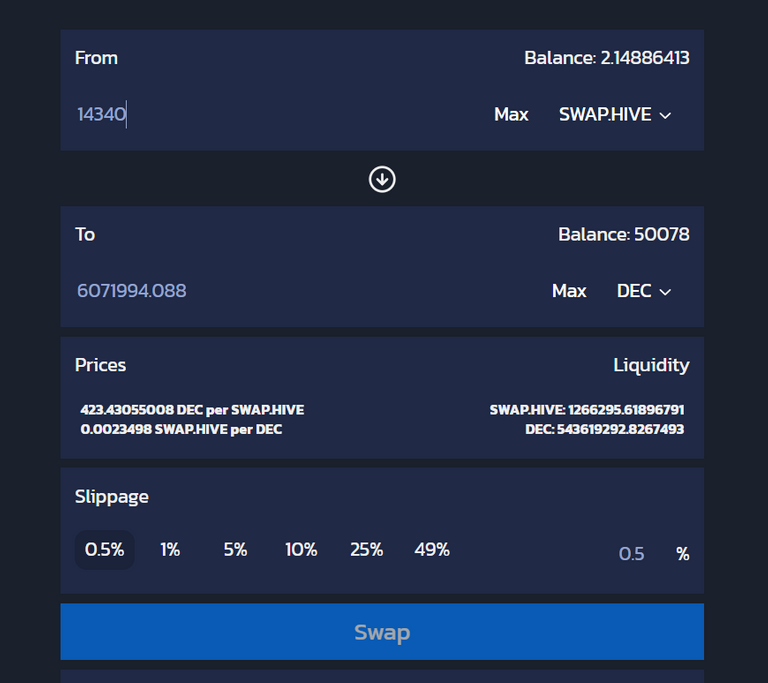 Upon comparing, we can see with $5000 I will be able to obtain 5999009 and with the same amount (converting it to HIVE) and upon buying from Tribaldex I would get 6071994 DEC. And additional amount of 71000 DEC. An additional amount of $58 approximately. Buying DEC from pools is not that much beneficial indeed. But the market of DEC is squeezing and its becoming difficult to purchase DEC as days are passing by. Maybe the effect of it is small but the outcome of this impact will be seen in the long run.


Yes, there is an option to buy DEC from Hive-engine but come on! Best of luck with all the bots running in there. You will hardly be able to buy DEC in your desired price. And the price of HIVE does also makes an impact in this matter. Although, I do prefer buying from Tribaldex instead of pancakeswap. As little extra bit of DEC/SPS does really helps ;)
---
---
Have you faced this issue, of where is the best place to buy DEC/SPS?
---
Image sources: Pancakeswap, Tribaldex, Splinterlands


Best regards
Rehan
---
Want to play & earn from Splinterlands

---
---

Posted Using LeoFinance Alpha
---
---