FOMO in Splinterlands Cards
Sometimes the FOMO that we feel within us, is quite difficult to handle. And if that feeling is in crypto than the very last stage would be, you are about to get your pockets slightly used up in the next couple of minutes.
---
Have you ever been through this stage 😉 ? Do let me know!
---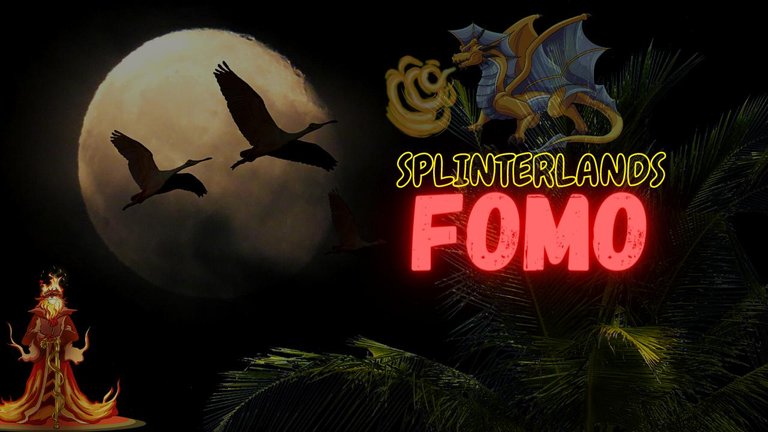 ---
This feeling of FOMO does happens from time to time. Even though I have said to myself countless times in the past that, I would not fall for that feelings but seems like still I do quite often!
---
Its difficult man! It sure is. While this time I fell for Splinterlands cards. With the recent update from the team, a new change is going to happen at the end of this month. I was late to grab all the details from the post. Which is why I am sort of scraching myself as I am writing this post. Jk btw!!
---
The reward cards would be out of print and new sets of cards are going to be introduced within the next few days. Which makes it quite difficult to grab some of the cards which are going to run out of print soon. While after going through some suggestions from veterans and my own research I was able to scoop up some of the cards before they go bazzings in price once they run our of print. Although, I wanted to buy some of the cards at max level but with the amount of money that I have, I could only afford this much 😛
---
So which cards are we talking about! Well, I was able to scoop some cards before they ran out print few days back and those upcoming ones which are to be run out of print, pretty soon!!
---
Naga Assassin, Countess Sinach, Venari Wavesmith, Pelacor Conjurer, Pelacor Mercenary, Djinn Oshanus, Jared Scar. Venator Kinjo and some more of the cards.
---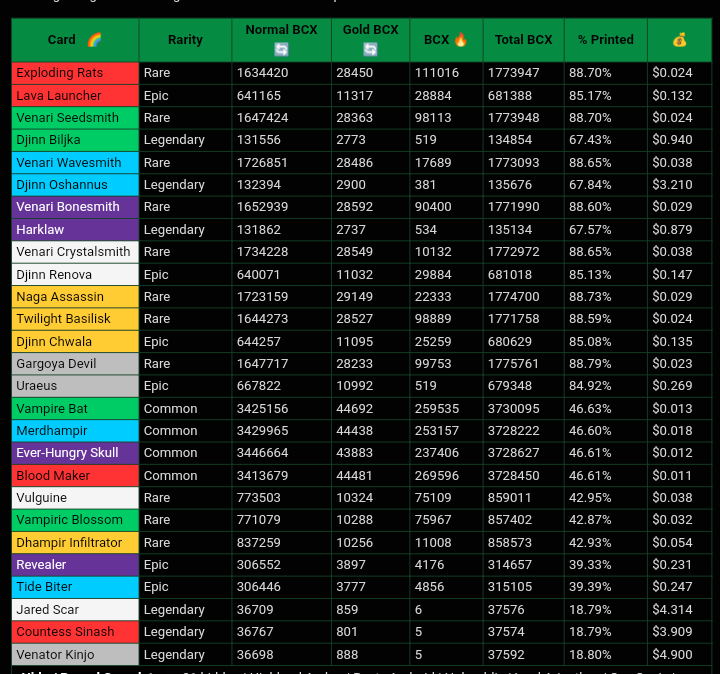 Image source
---
Effect of the updated news about cards, from Splinterlands
---
Some of the cards has shown some growth in price already after the announcement. When demand increases and supply decrease the price will eventually have a mass impact. I do am expecting things start to get interesting once they fully run out of print!
---
In this current crypto market, where the market is not that much reliable, as who knows what will happen in the coming days. The market might see a huge recovery while it might go the other way around as well. Overall, investment at this present times is sort of a nail in the coffin (at least for me atm)!
But yet, I am optimistic about Splinterlands and its assets. Since there are lots of updates awaiting for us and the next set of cards are going to have some quite unique abilities and characteristics, which is why I am quite optimistic about the present set of cards.
---
Although, I wanted a max CL deck to acquire but seems like it will not be possible anytime soon! Since a lot of factors are going to get add up in the coming days! I am sort of happy and sad both at the same time. Happy because Splinterlands is running its operations smoothly and moving according to plan, while I am also sad because I have not been able to get a max CL deck yet 😐
---
But either way its good to be a part of exciting journey even in this current crypto market!!
---
---
---
Best regards
Rehan
---
If you want to play Splinterlands

---
---
---
---
Splex.gg Rental Service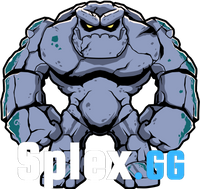 Optimize your time and the return on your Splinterlands assets!
---
---
---
---
---

Posted Using LeoFinance Beta
---
---