New month ! Grinding and Hustling....
Time passes very fast! We have already passed a month of the year 2023. It's feels like yesterday I was in the year 2022 and yet now 31 days has passed so fast! What has been going on with my crypto journey? I honestly would like to keep track of my journey from month to month and see where I end up at the end of the year. I usually do not do these sort of act but I suppose acts being written on the blockchain, it would really improve my activities and also inspire me to be much more wise to achieve my year end goal.
---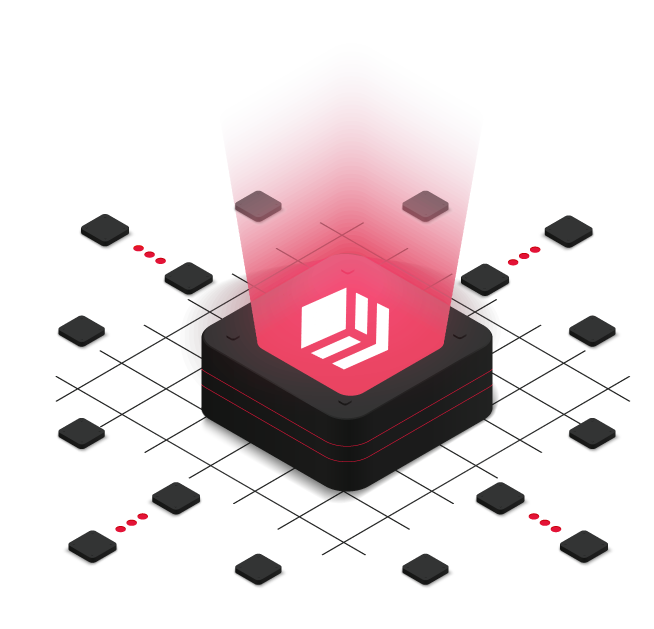 Image source
---
HIVE-Power
---
Obtaining HP is the ultimate goal of a Hive user! Which is no different for me as well. Couple of weeks back I was close to 1k HP. And that is somewhat disheartening tbh. Since I am here on the blockchain for a very long time, it is the primary goal to achieve a decent amount of HP! Which is why, I have started to compile HIVE and power them up. As of today February 2023 , I have 3627 Hive-Power!
---

---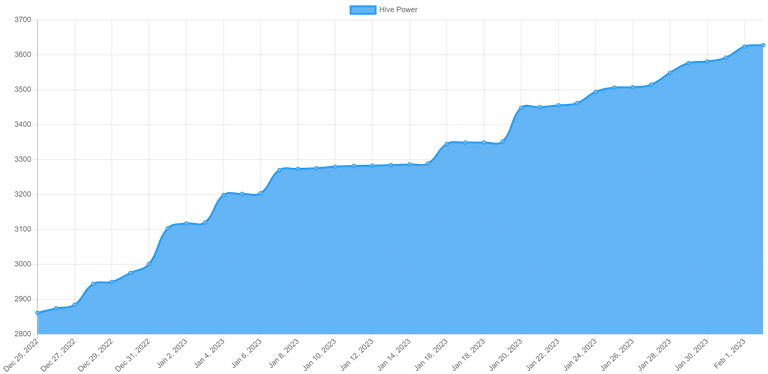 Image source: Peakd
---
Obtaining a substantial amount of HP, is the biggest challenge out in here. But there are indeed several ways to make the dream come true. Creating contents is one of them. Which I have started doing and so far it is going great. Thanks all the people of Hive who have supported me along this way.
---
Curation reward
---
The goal is to be at that place where my vote counts. This way, I can be able to help and also increase my valuation along the way. Obtaining HP leads to curation rewards which not only help me but also will allow me to support other content creators along the way. I desperately seek that phase and hopefully I will be somewhere by the end of the year.
---
---
According to Hivestats, my curation APR is around 11%. Frankly speaking I intend to keep it up and increase it to further along the way. Currently, according to Hive stats I am obtaining approximately 30 HIVE from my last 30 days curation. Initial goal is to double it within the next couple of weeks. Which will not only help me get some more HP along the way but also give me a boost in thinking about supporting others along the way.
---
Splintershards (SPS)
---
How can I forget achieving SPS goal. It is going to be a long way but the amount of SPS (staked) is growing in my account everyday. Which is indeed something which I would probably like to focus on more. Since it is the token of Splinterlands and dominance of it is going to be huge in the coming days, so at this price it is a steal and some are speculating the price to drop even more from this stage but than again DCA is the ultimate way. As of today, I have approximately 40k SPS and counting.
---


Image source
---
Leo Power
---
Since today is the first day of the new month, I have powered up 110 leo and it has taken my leo power to 3,627! I plan to increase the amount as much as possible and it would definitely take some time but I will be there soon. Working towards that and lets see how it really goes along the way.
---
SPT
---
I have been collecting SPT token as well. The token of Splinterlands blogging community. So far I have achieved just over 50k SPT for the time being. I plan on accumulating those as much as possible. One of the best way is to keep creating contents about Splinterlands and achieve some decent votes which has ben helping me grow my account.
---
So far I am moving forward as planned. But there are things which will halt me along the way but the grinding and hustling should keep on going no matter what. As by the end of the year, I want to be at a position where I can sit back and relax and just let my HIVE account do all the tasks for me. One day folks! One day!
---
---
---
---
Best regards
Rehan
---
Want to play & earn from Splinterlands

---
---
---
---
Splex.gg Rental Service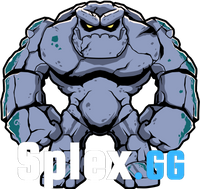 Optimize your time and the return on your Splinterlands assets!
---
---
---
---
---

Posted Using LeoFinance Beta
---
---