Splinterlands Pack Openings || Road to half million SPT
I am not sure should I call myself lucky or not at all! Few incidents implies the positive way for myself while on the other hand it is exactly the opposite. I am talking about the Splinterlands Untamed pack opening. Yep, seems like I thought, "damn, this might be the day I have been waiting for"!! Lol. But upon opening the 10 packs, I was kind of dumbstruck, why and how did I open those instead of selling them in the market ;)
---
The new out look of the Splinterlands pack openings page is indeed pleasant to watch. Easy to operate and does looks quite appealing for users. New touch indeed!!
---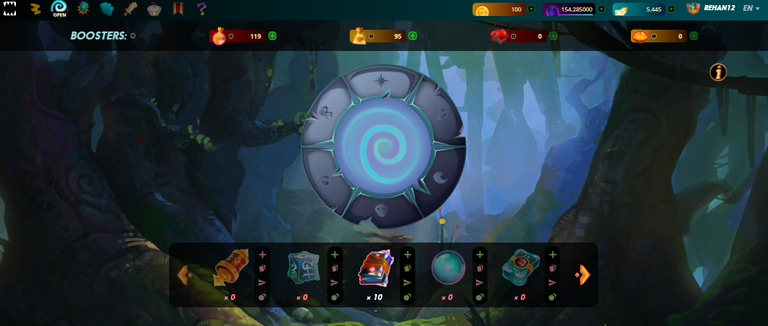 ---
10 Pack openings
---
Cuurently one untamed pack is being sold for almost 75 Hive. Which is pretty high! Although, the price of untamed has been rising ever since it was sold out. So this was suppose to happen anyways. So opening 10 packs it was 750 Hive. Price of 750 HIVE is 0.00864750 BTC (431.137 USD) . So there it is! Honestly, this time I would not have opened them but you may as well it the adrenaline rush which drove me to open them. I am kind of glad that I did though. As it increased little bit of my collection power!
---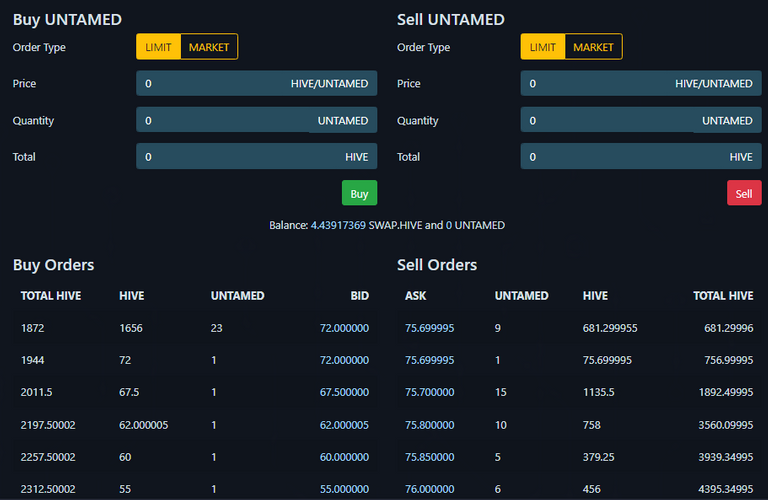 ---
While instead of going through each packs, opened them all and here is what I actually got! At the very beginning there was a surprise for me tbh. I started with a Legendary card and I was kind of surprised. Yep, it was a nice way to start! Here I though, upon the shakiness of the screen a GFL. But I quickly got down to earth as it was a normal leg. In current market price it is at $103.
---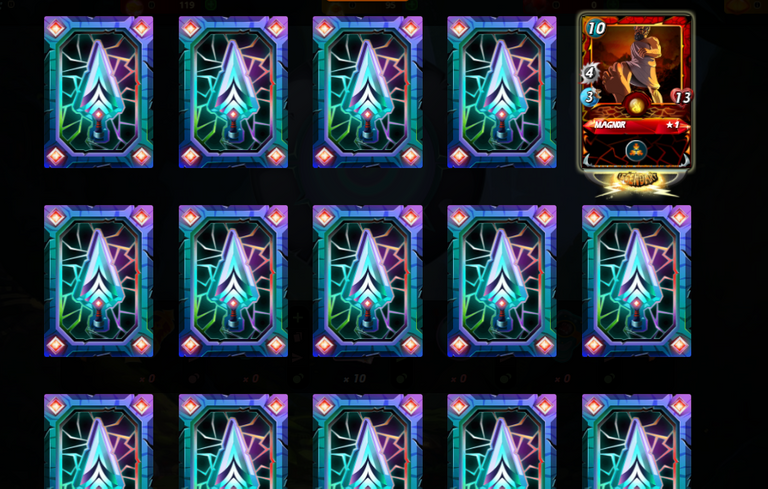 ---
Nothing great really came out in the next cards which is why showing them all at once. No explanation is needed I suppose.
---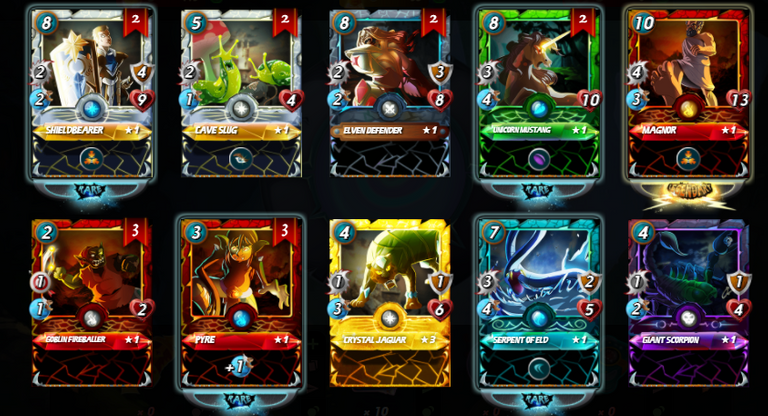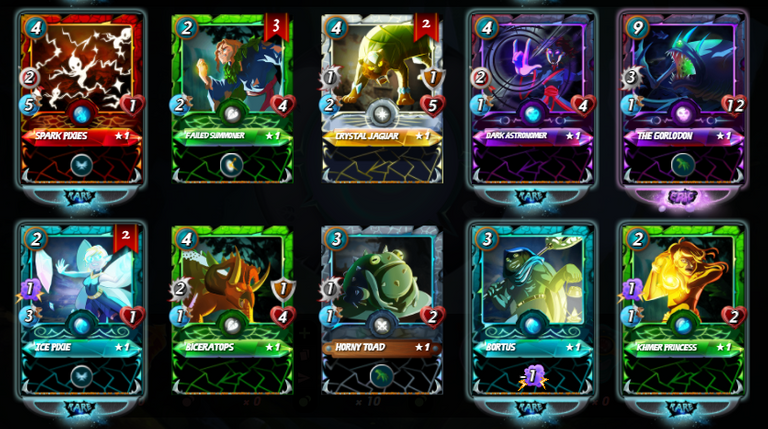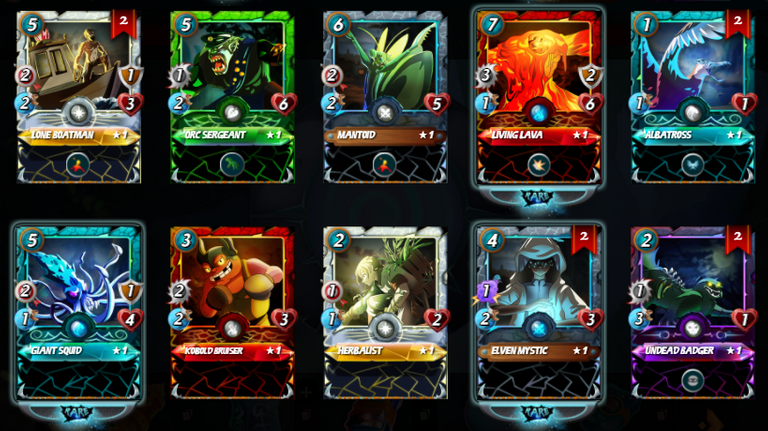 ---
If I estimate a roughly using the tool with https://monstermarket.io/analyze-openings I can have a clear idea how much profit/loss I am in. And according to the statistics, I am clearly in a loss. So as you may see, 10 packs actually cost me around 431.137 USD and after opening them if I sell them at current market price I will get around $255. lol!! This is what happens when you get tooooo excited.
---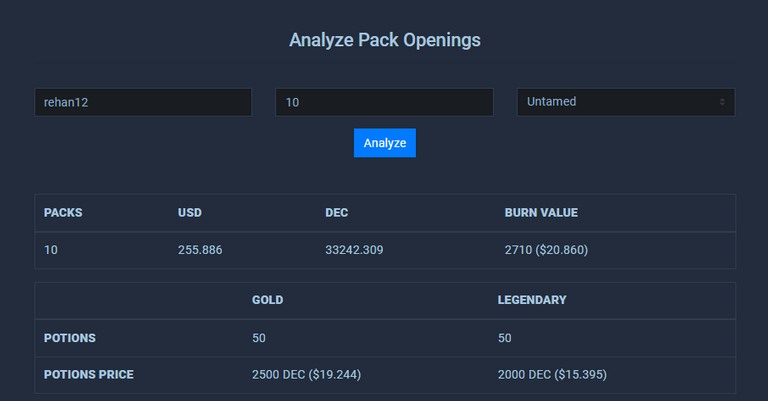 ---
So if I ever get the chance next time. I will not probably open them anytime soon!
---
---
Splintertalk
---
Seems like Splintertalk got a new update. This really somehow is making me feel pretty great. As by this, we can at the least say, Splinterlands is probably thinking something about SPT. Which is kind of good. While the price of SPT token has also rised a little bit and seems like it is growing slowly as of now. If you are still accumulating the SPT's than there might be something big cooking up. Stay tuned and keep stacking.
---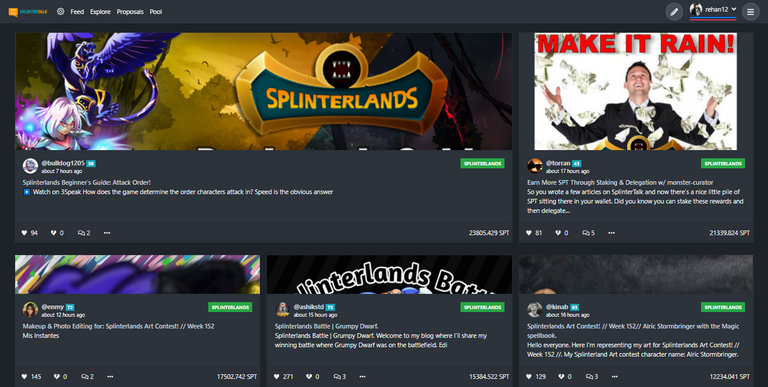 ---
I currently own around 200k SPT. Which I have delegated to @monster-curator. And whatever SPT I am getting everyday from curation, I am stacking them up. This is one of the best ay to utilize SPT and I have been doing them for quite some time. While I also sold a portion of my SPT and rebuying them as much as possible ;)
---

---
Road to half a million SPT is going to take quite some time but from what I see, anything related top Splinterlands, is actually turning into gold ;) Who knows if and ever SPT gets real spike just like SPS, things could turn out really great for those who are accumulating SPT everyday. So we never know what will happen! Till then keep on accumulating and keep on growing ;)
---
---
---
Best regards
Rehan
---

---
---