Splinterlands, Play to earn game in next bull run....
A lot has been going on in the land of Crypto! People speculating about the next bull market and getting ready for it, whereas some are saying this is the end o crypto. While for people like us it seems, Crypto has just started its journey and slowly it is spreading its wings into different directions. Among many sector in crypto such as DE-fi, Decentralized eco system, DEX and much more, Play to earn is also one of major sector where there are plenty of things to do and perform which could eventually change the gaming industry for good.
---
An example
In the previous bull run we have seen one of the major crypto game Axie Infinity, which literally changed the course of a country aka Philippines where people were playing the game like crazy and literally they were going all in on Axie and those gamers were able to get a hefty amount just by playing the game. Although, the trend did not last really that long but it has shown us how a single game can really turn the table for real good. With proper utilization and proper research play to earn games can literally make a huge impact in the crypto gaming industry. It is just a matter of time but eventually there will come a time when we will have these gaming sector making a huge difference in crypto.
---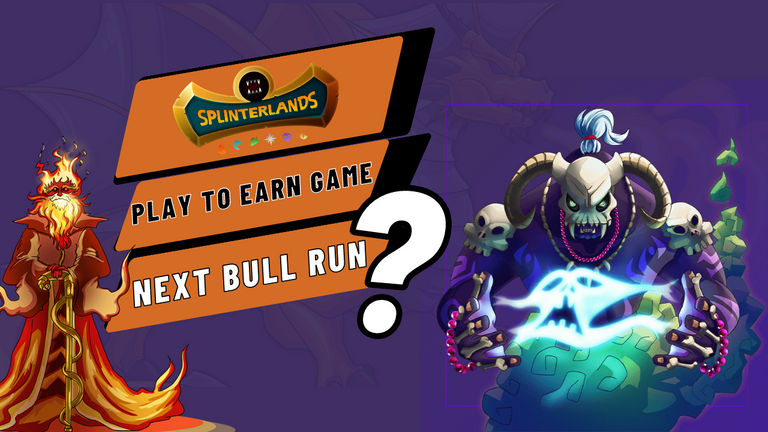 ---
Splinterlands as a play to earn game
---
I have seen my share of play to earn games in the past. Axie infinity, Cryptoblades and few more where I was able to explore with my investments. If I am being honest, I was not able to get the full exposure out there which resulted in a huge downfall for me in terms of investment. Since there was a hype and the teams were not able to handle all the exposure it really created a huge mess and many investors took the hit and were left out with not much like when they started. A proper plan and proper utilization is required to be in this crypto realm. Or else we have seen what really happens to projects like these in the past.
---
I was able to invest in Splinterlands from the very beginning. But like I have stated in the past in several of my blogs, I was not much interested into games which lead me to explore other attributes of HIVE or Steem in the past. But I have not really separated myself completely from Splinterlands. Which at one point, lead me get back to Splinterlands. But I wish I took the decision little bit quicker than as of now. But coming to the fact, I do own assets in Splinterlands and things might start to get interesting in the coming days.
---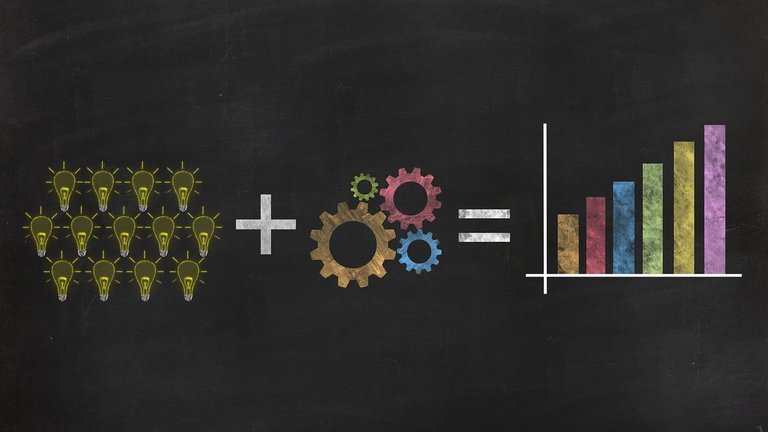 Image source
---
---
Yes, there is a matter of investment in the game. There are plenty of users who are having a very good time with the amount that they have invested. The ROI might not be decent like it was when the market was at full potential but even in this bear market people are able to grab a decent return on their investments. Yes, its true some people are trying their best to surpass the limit of theirs into the game without much of an investment but they can also go so far. But there are indeed significant ways to get benefitted from the cards owned into the game.
---
Once the bull market hits, people will flock towards crypto once again. Which will make many people wonder how to gain some earnings from crypto. Most people will do the possible thing which they did in the past. Search for something where they can get a decent ROI from their investments and there will come the gaming sector. Splinterlands, has been successfully giving out products as promised and unlike many other play to earn games this game has become one of the most sustainable project out there in crypto world.
---
---
The market affect
---
Every crypto out there has taken a hit in this bear market. Splinterlands is no different. Lets assume bull market gets back and how things will turn out for us all.
---
SPS reaching close to a dollar! Well, that is not impossible as we have seen how this particular token has performed in the past. Reaching an ATH of close to 90 cents. Just get the idea what and where will the users be if it gets there at this point. Although, there are many more reasons which needs to be considered but since its the native token of Splinterlands a lot can happen and many things will revolve around this token in the future :)
---
NFT collectibles. Do not forget what has happened to all the previous addition of the cards. They literally have exploded in value and much more use cases are coming in the game and that considered things are going to be humongous in the coming days.
---
DEC reaching the pegged value! Well well, things would turn really crazy once that happens. There has been a mechanism introduced where SPS to be burned for DEC once it reaches to pegged value. Where DEC value will rise but in Splinterlands it would be considered at $1 per 1000 DEC . So lets say SPS price is 0.1$/SPS and DEC reached more than pegged value (1.5$ per 1000 DEC). You will need 10 SPS which will costa dollar to get those 1000 DEC via a burning process. Which will burn SPS and you will DEC as pegged value. You can sell those DEC and get more compared to the burn value of your SPS. So a massive opportunity is coming so be prepared for those moment as well.
---
Well, I can keep going on but I suppose I was able to make my point. Based on the past and all the things done by the team and the community of Splinterlands, in the next bull run things will turn out to be massive for us all. Well just keeping the ATH prices of Splinterlands tokens and NFT's and hodling till the nest season of bull run. Unless sth unholy happens to me lol.
---
---
---
---
Best regards
Rehan
---
If you want to play Splinterlands

---
---
---
---
Splex.gg Rental Service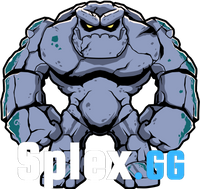 Optimize your time and the return on your Splinterlands assets!
---
---
---
---
---

---
---