Champion Push !
Hello guys !
Just a small post today to keep you updated about my previous topic.
Few days after the season reset, I challenged myself to push into the champion league.
It's obviously way harder in the begining of season because there are only few people there and it's very common to only gain +10 points for a victoy while losing -35 when matching lower elo people.
After 17 hours of grinding I managed to get that final winstreak who got me to champion !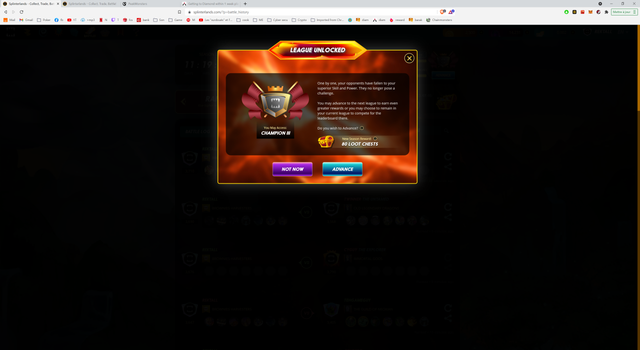 It was hell of a grind and I'm happy I didn't give it up !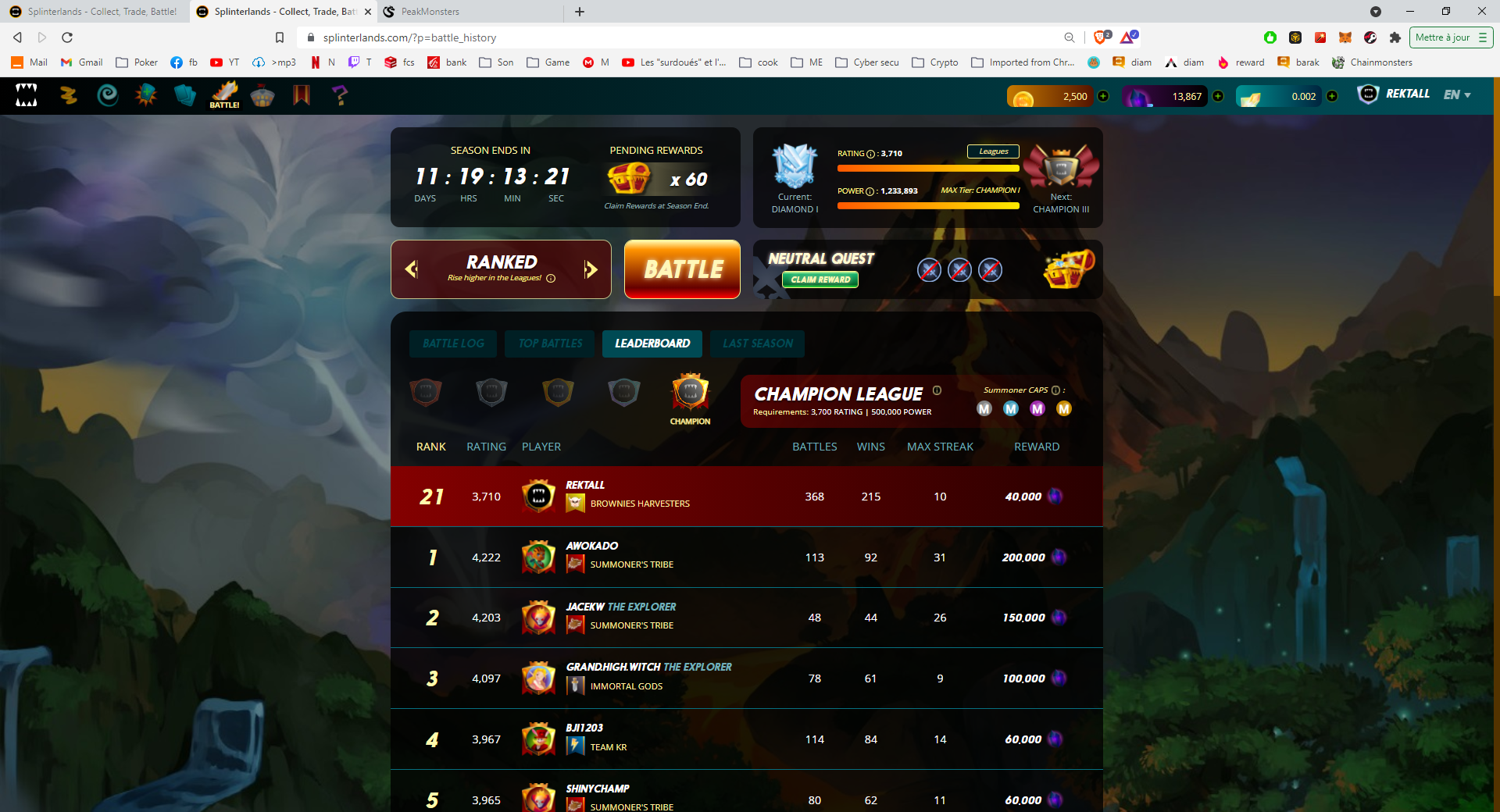 As some of you asked for it, I've kept tracking on my rental spendings, it was 7 000 DEC invested and I've got them allmost 100% back from battle rewards (I only lost 700 DEC but that's without counting chest reward ).
Here is the list: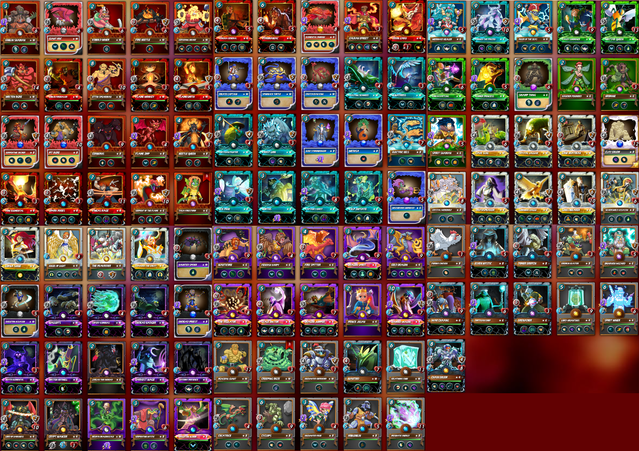 It's been 5 days now and I'm still here, my goal is to make it to champion 2 and top 50 at the end of season if possible, I'll keep you updated.
See you guys soon on the Splinterlands !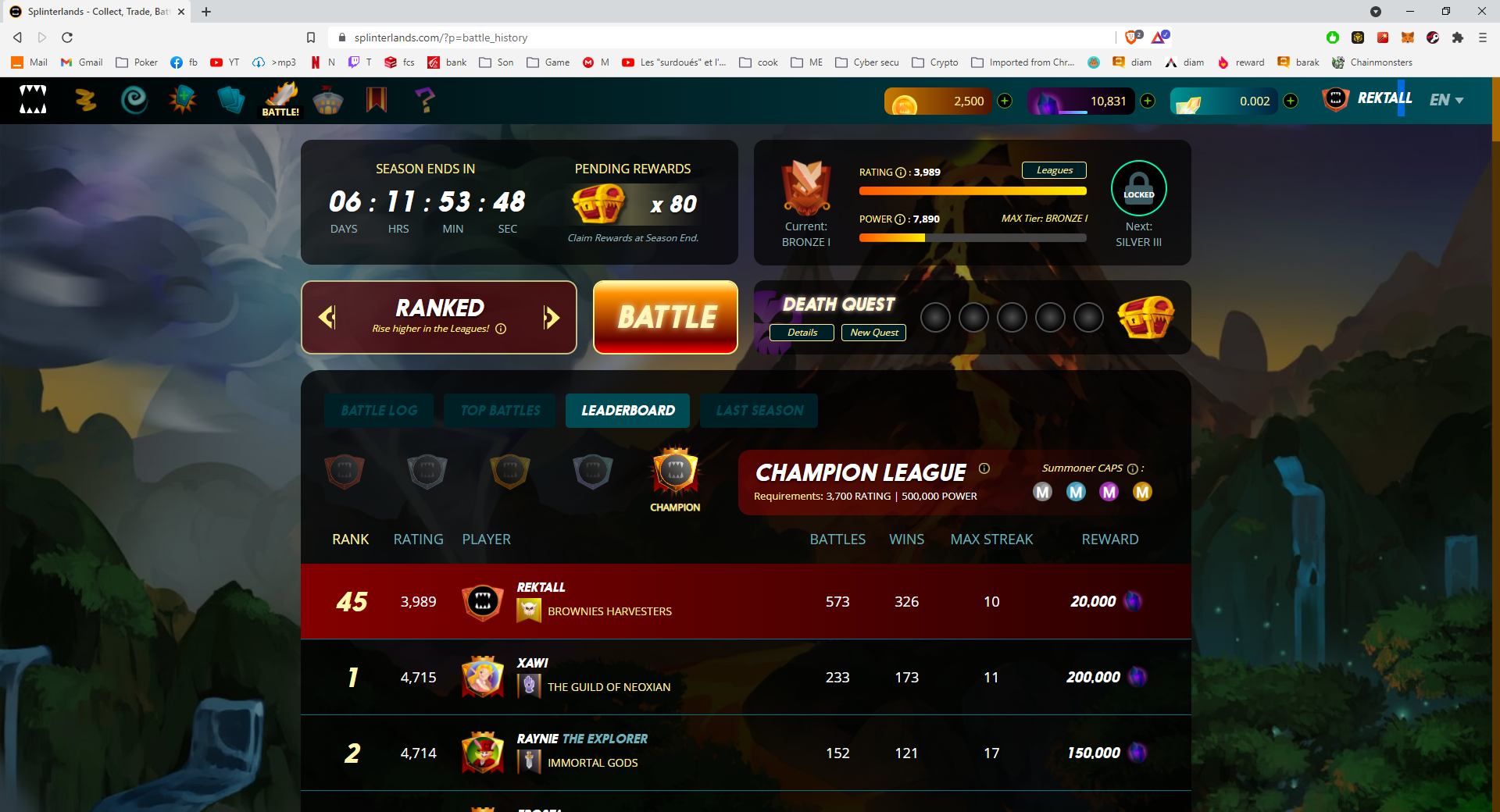 ---
---