#50 - Chaos Legion General Sale - I Got A Gold Foil!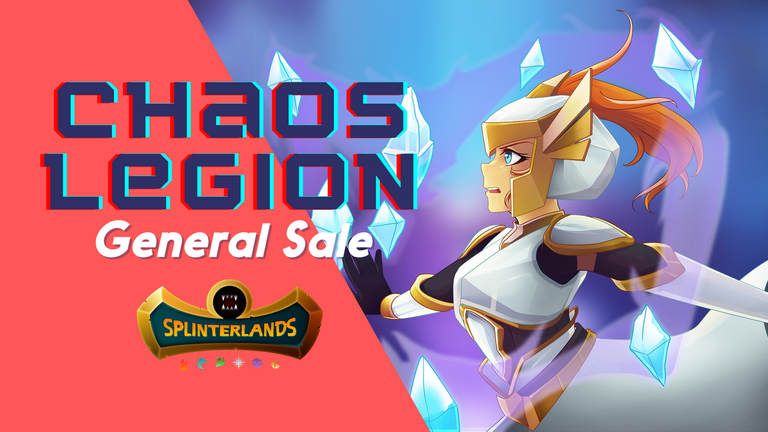 As most of you would know, the Chaos Legion General Sale has just begun!
Initially I wasn't planning to buy the packs because it seemed more practical to buy specific cards that I needed from the market instead of getting random cards which I might or might not like. Moreover, the card prices seemed to be dropping and I was guessing it would drop more in the coming weeks as more and more packs were bought and opened.
Then when I saw some of my friends buying and opening packs, I thought: Why not join in the fun?
Also, there were 2 other factors.
First, all packs bought in the first 24 hours will be eligible for all upcoming airdrops. While I know the chances were very very slim to get an airdrop, you never know. It's all part and parcel of a "lucky draw".
Second, I had some Legendary and Alchemy potions sitting in my account anyway. Why not make good use of them?
There were a lot of methods to obtain 4000 credits (equivalent to 4 USD) to buy a pack. I chose to convert DEC because it seemed to be the most convenient for me since I was just buying 1 pack for the fun and experience!
At the time of my purchase, 4000 credits costed about 1002 DEC. So here we go!


Let's see what I have gotten!
| Card | CP | DEC | USD |
| --- | --- | --- | --- |
| | 125 | 357 | 1.39 |
| | 20 | 35 | 0.14 |
| | 5 | 10 | 0.04 |
| | 5 | 9 | 0.04 |
| | 5 | 14 | 0.06 |
| Total | 160 | 425 | 1.67 |
Note: The prices in DEC and USD are at the point of writing and might be (very) different now.
My first two cards were a pleasant surprise and then it went downhill after that. I would like to think my potions helped me to get a Gold Foil card. But as you could see, even with a Gold Foil Common, the cards were only worth 160 CP, and in the market, they were only worth 425 DEC (1.67 USD), much less than the 1002 DEC (4 USD) that I spent.
No hard feelings of course, since it's all in the name of fun and lucky draws were always about luck! But hopefully, I will get a bit more luck in the airdrops!
How was your experience? Did you buy any packs or get any good cards? Let me know in the comments below. If you have a pack that is worse than mine, please let me know too!
As always, thanks for reading and have a pleasant day ahead!
---
If you are interested to sign up to play Splinterlands, my referral link is here.
---
---