BGN Guild - First Gladius Case!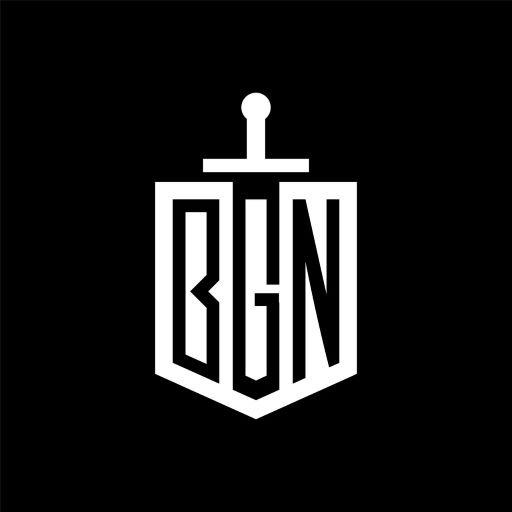 Completed my 6th brawl with my guild BGN and I FINALLY HAVE ENOUGH MERITS for a Gladius Case!

Am not sure if these are good or bad cards, but at least that's 80 additional CP into my collection.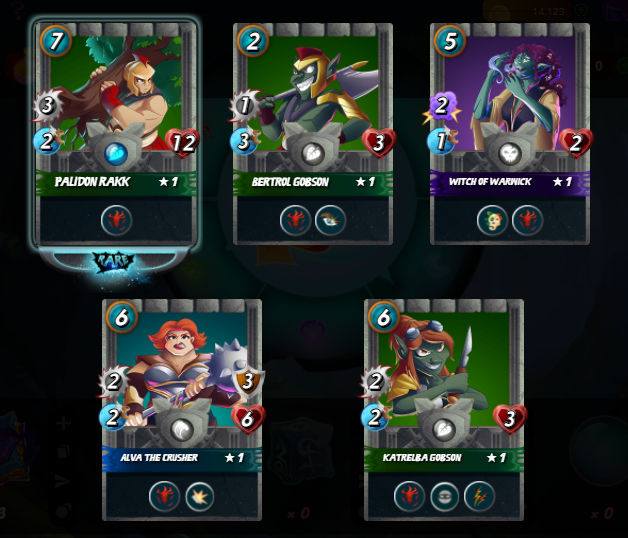 This time round, we finished 4th out of 10 guilds and got 323 Merits! Individually, I won 4 out of 7 fights and finished 2nd within my guild.


---
Let's jump into the battles!
Battle 1 - LOSE
Fire Melee vs Alric Magic is a recipe for disaster. Only managed to clear 2 out of the 6 opposing cards.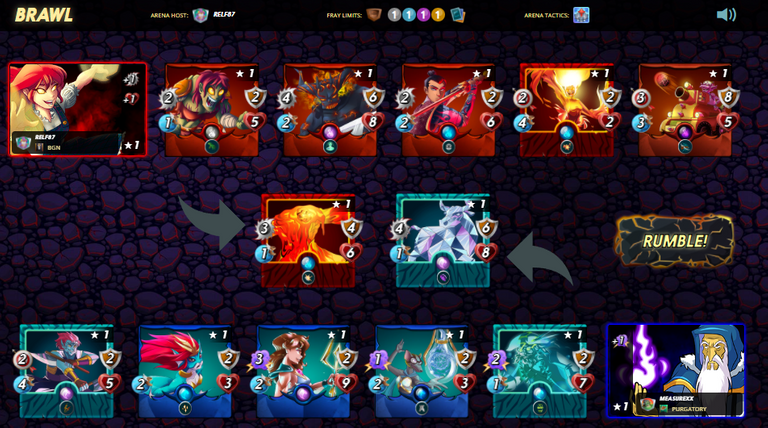 ---
Battle 2 - WIN
Opponent fled.
---
Battle 3 - LOSE
Another bad performance. Not quite sure what went wrong, except the opposing Demented Shark boosted the melee attack of all 6 cards.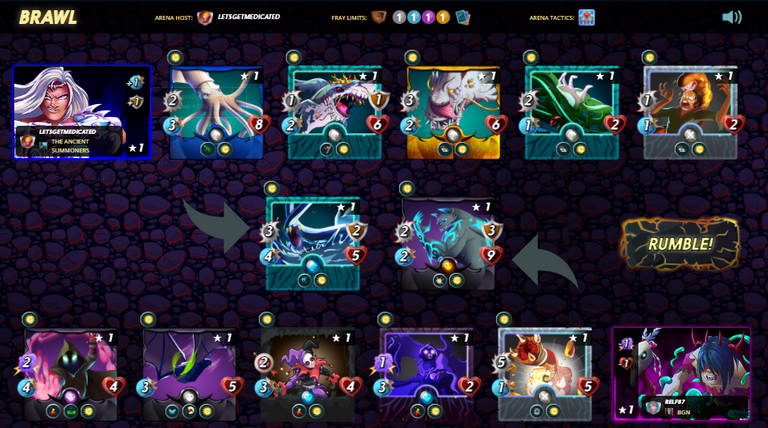 ---
Battle 4 - LOSE
4 Legendaries and 1 Gladius card on the opposite side - I was never going to stand a chance. Was actually surprised I took out 4 cards!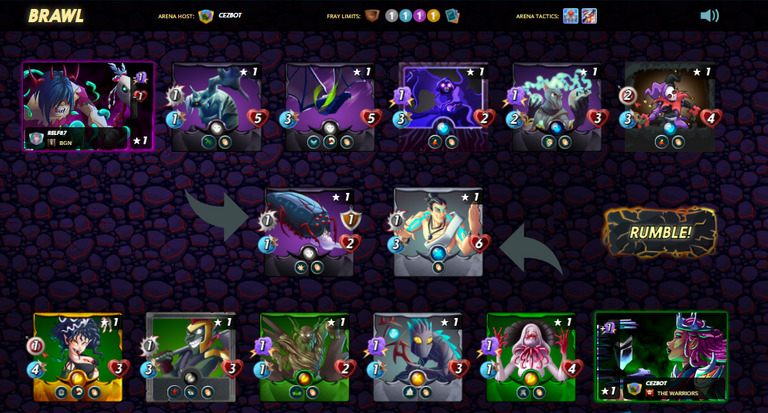 ---
Battle 5 - WIN
Finally a comfortable win for me. Everything went right and Quix's -1 speed made a difference in the sequence of attacks.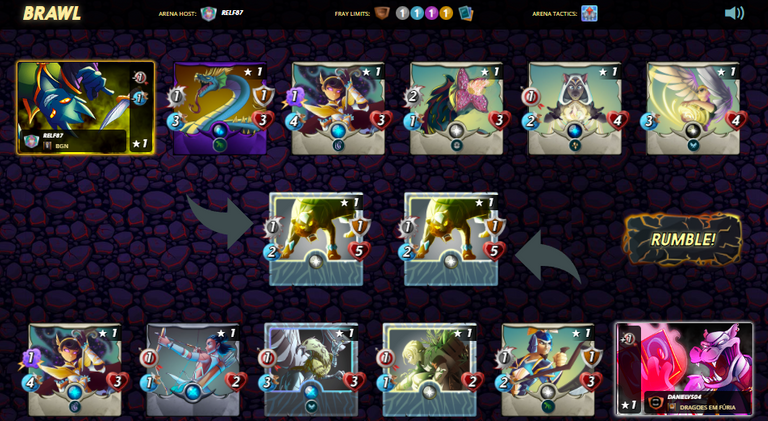 ---
Battle 6 - WIN
My team came out tops in this Death vs Death and Harklaw vs Harklaw battle. My 6 cards all survived in this lopsided battle. The MVP should be Undead Priest.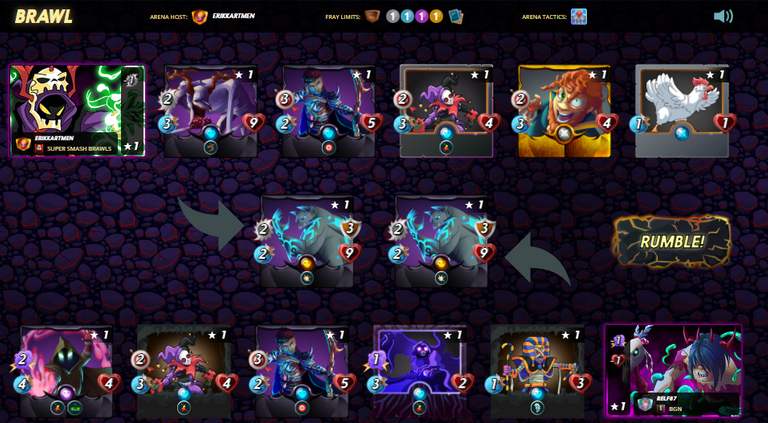 ---
Battle 7 - WIN
Serpent of Eld is always tough to fight in an Enrage battle with 8 speed + Dodge. Bought a lot of time for the rest of the backline to inflict damage for my team.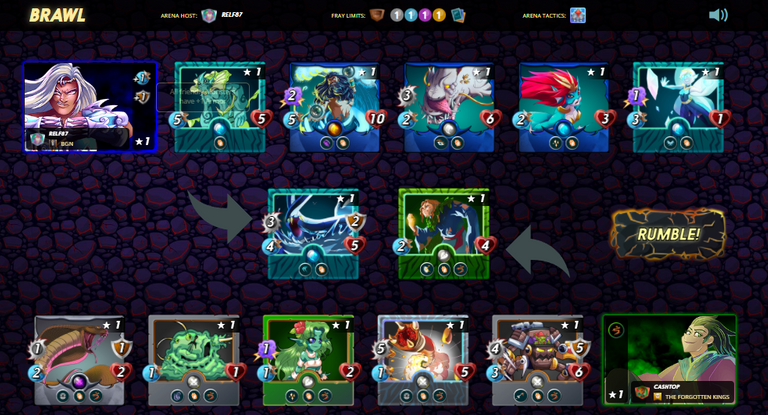 ---
That's all I have!
As always, thanks for reading and have a pleasant day ahead!
---
If you are interested to sign up to play Splinterlands, my referral link is here.
---
---