What Are The Top 10 Cards In My Deck?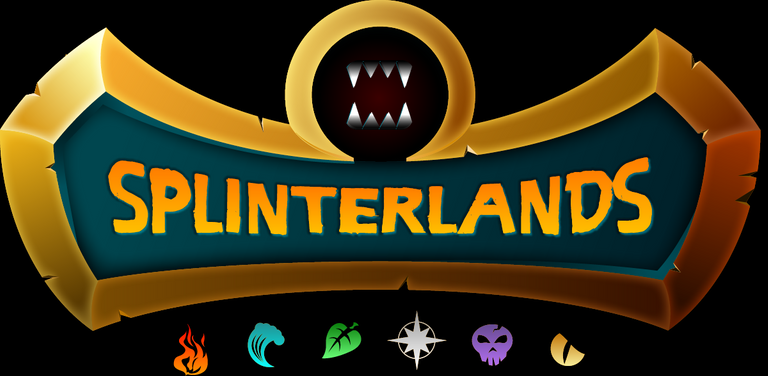 I have been playing Splinterlands for close to 1 year and today I was curious about the values of the cards in my deck. And then, I thought perhaps I should write a post about the top 10 cards in my deck (ranked based on the USD value)!
I don't have a great collection so please don't expect anything too spectacular. Given that card values fluctuate everyday, I thought it would also be interesting to see what the value of these cards will be in a years' time!
Without further ado, let's go!
---
No.11 - Djinn Oshannus (Level 1): USD 2.09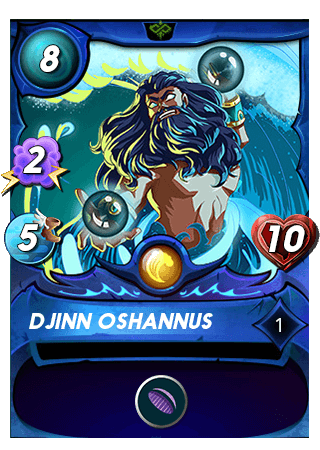 Special mention to No.11, which goes to Djinn Oshannus. I was hoping for the chests to give one copy to me but I still haven't gotten it after one year of grinding. So I ended up buying it on the market. It's my favourite card and has helped me progress from Bronze to Silver league when I first started playing Splinterlands.
---
No.10 - Venator Kinjo (Level 1): USD 2.14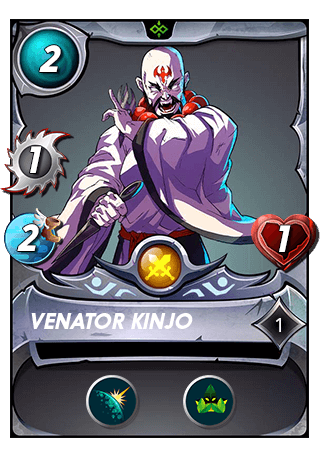 I got this Legendary card from one of the chests but I have been renting the card out because I don't think he is very useful in Silver league (where I play mostly). He used to be able to fetch good rental for me but not anymore.
---
No.8 - Serpentine Spy (Level 1): USD 2.70 (tied)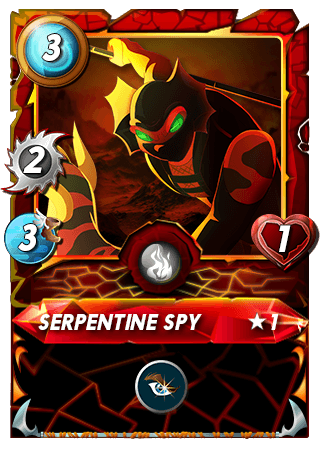 This was a gift and this is currently one of better Fire cards that can deal a lot of damage when used well. I don't play Fire that much so when I am feeling lazy, I would rent this card out too as the rental is decent!
---
No.8 - Deeplurker (Gold Foil Level 3): USD 2.70 (tied)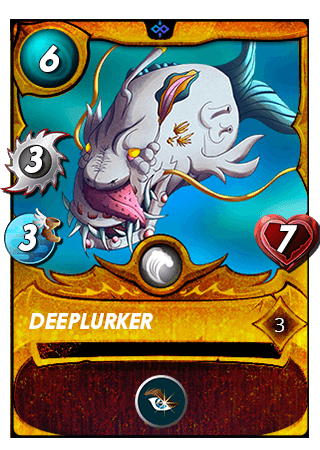 I got this from one of the tournament prizes and this is one of the most used cards in my deck. It is almost a staple for any Water deck when mana allows for it. With a Level 2 Kelya Frendul, this Gold Foil card starts at Level 3 and is one of the strongest Common Cards in the Chaos Legion edition.
---
No.6 and No.7 - Countess Sinash (Level 1): USD 3.36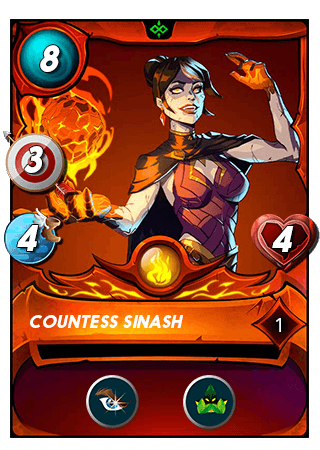 I put them as 6th and 7th because I have 2 copies of her. I received them from chest rewards. To be honest, I think she is way overpowered in Silver league and I don't need her to win my matches. Her rental is very high so it makes more sense for me to rent them out at the moment.
---
No.5 - Water Elemental (Level 1): USD 3.42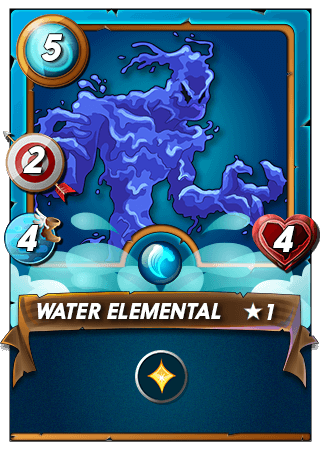 I won this card from participating in a contest on Hive and I absolutely like this card. I was using it for "free" as a starter card before Chaos Legion was launched and back then, there was no starter card penalty. So now I am glad that I have this card and it forms a good partnership with Axemaster.
---
No.4 - Dark Astronomer (Level 1): USD 3.59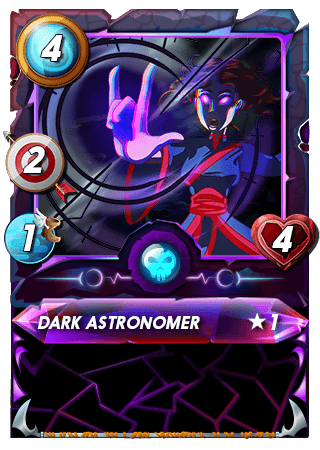 I bought this card through an auction because it happened to be selling cheaper than the market at that point in time. I have never used this card before and it's puzzling why such a card with only 1 speed would be worth so much. Can someone enlighten me? Haha.
---
No.3 - Corpse Fiend (Level 1): USD 5.39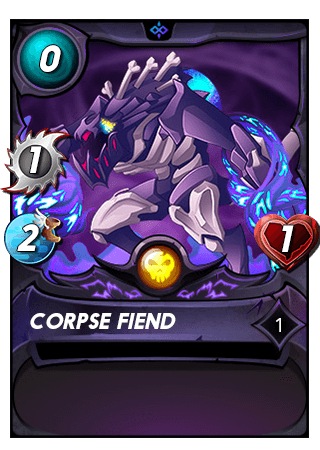 This was another card which I bought at a discount as well. Fiends are very useful because they cost 0 mana, and sometimes that extra filler makes the difference between a win or a loss. Otherwise, their rental is fantastic too!
---
No.2 - Delwyn Dragonscale (Level 1): USD 6.09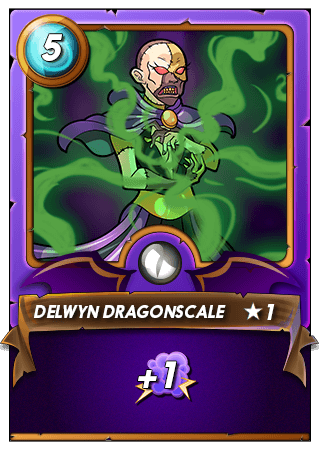 This was a gift and I used to use it a lot as a 5 mana "Alric", but lately I haven't been using it much because I am not so much a fan of a full Magic lineup due to the vulnerability from Bortus and Thaddius Brood. I believe the expensive value comes from it being a Summoner.
---
No.1 - Djinn Biljka (Gold Foil Level 2) - USD 24.65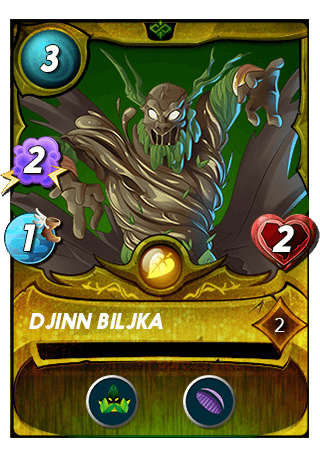 Finally, the most expensive card in my deck is a Gold Foil Djinn Biljka! I was lucky enough to get this from one of my reward chests during my 2nd month of playing Splinterlands, and when this card appeared from the chest, I had no idea what this card was because I haven't seen it before. Back then, I was still learning how to play Splinterlands and was only familiar with starter cards.
Anyway, it took me a few hours to realise that it was both a Legendary and a Gold Foil card. And I was literally stunned. I remember checking the price on PeakMonsters and it was selling for USD 510 back then (I am not kidding!). Too bad I didn't cash out that time. Lol.
Just in case you think my luck is crazy, that's the sole Gold Foil Legendary that I have received from 1 year of grinding. :P
So that's all for my sharing! What are the most expensive cards in your deck? Feel free to share with me in the comments below.
---
If you are interested to sign up to play Splinterlands, my referral link is here.
---
---