Die with my arrow! - CENTAUR "Share Your Battle" - Weekly Challenge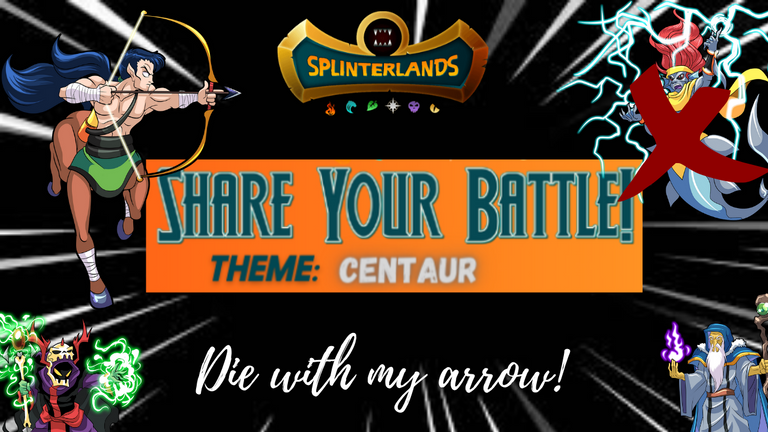 👉🏻 "SHARE YOU BATTLE" WEEKLY CHALLENGE 👈🏻


---
🤜RULESET🤛
Spreading Fury, Even Stevens and 17 Mana

🤜MY LINE UP🤛

---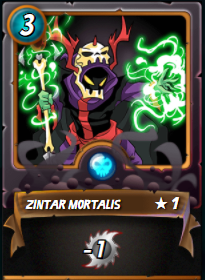 SUMMONER: Zintar Mortalis
I have my higher level cards in Death so I used Level 4 summoner on this battle with -1 Melee attack to opponent's monsters.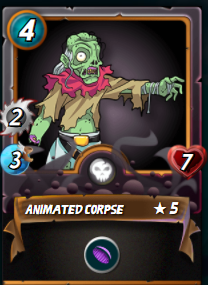 1st Position: Animated Corpse
With a low mana battle, I found this monster a very good tank with a void ability that will lessen the magic damage from the opponent.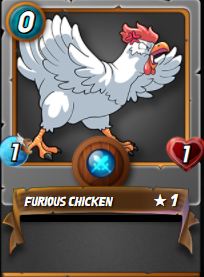 2nd Position: Furious Chicken
This chicken has no attack but will definitely a big help in Low mana battles. I put him there to absorb 1 damage attack once my tank died and a meat shield if my opponent's decide to pick snipers.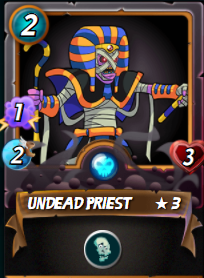 3rd Position: Undead Priest
This 2 Mana monster with weaken ability that can reduce 1 HP from opponent's monsters will be a big help for this team in Low Mana especially if it's Level 3, he will have 1 magic damage. Deadly!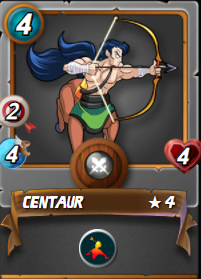 4th Position: Centaur
At this point in time, I'm thinking that my opponent will use magic or a healer, that's is why I picked Centaur with a Snipe ability to get to that healer fast.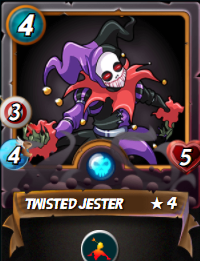 5th Position: Twisted Jester
With 4 Mana left, this is the best card for Death, Twisted Jester with a Snipe will destroy the second line of offense for the opponents together with Centaur. 2 snipers, killer!

🤜BATTLEFIELD🤛

---
ROUND 1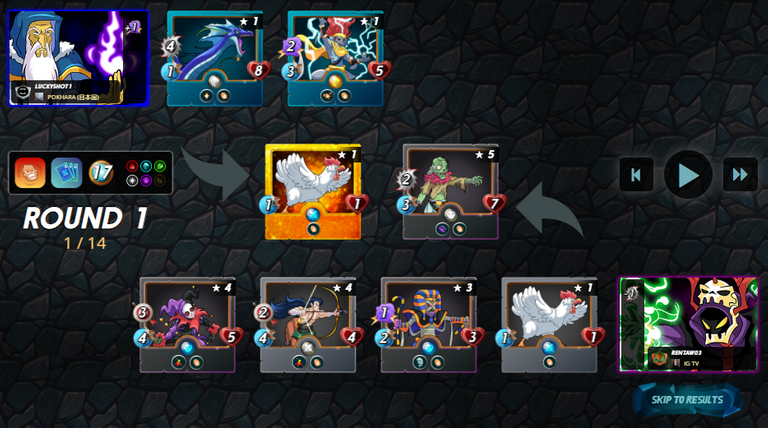 My opponent has only level 1 cards but he used Alric for additional magic attack for his Ruler of the Seas with the Blast ability. Fortunately, our tank has void and we put Chicken in the second position so it should absorb the Blast. And by Spreading Fury, our tank gets his stats buffed. Our two snipers will deal with the Ruler of the Seas and our very own Centaur hit the final blow. Below is the aftermath of round 1. Seamonster will not stand a chance.💪

ROUND 2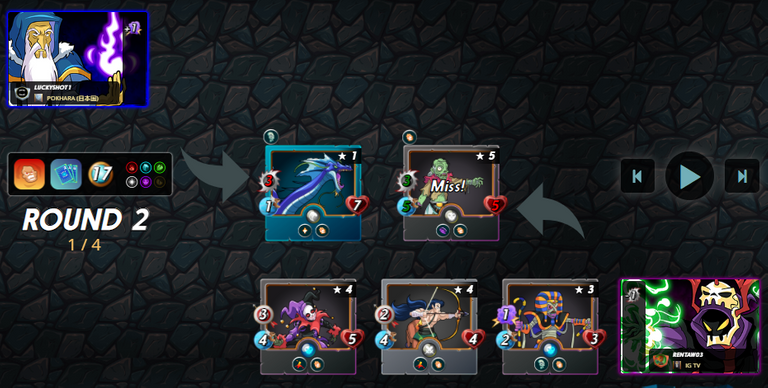 As you can see, my tank's speed is 5 because of the Spreading Fury, Seamonster'a attack missed because of speed disadvantage. Too bad! And my Snipers just punished him to death.☠️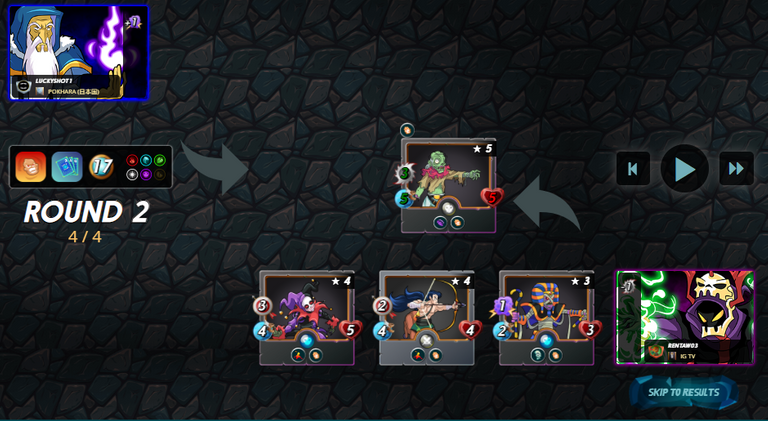 Did your strategy work? What will you try differently next time?
Definitely, my strategy was to get his damage dealer first that is why I used two Snipers. Centaur and Twisted Jester did their job! 👍😎

Do you like the CENTAUR? Why or why not?
I like Centaur because with only 4 Mana, he has a decent speed and 2 ranged damage in Level 4. I personally use Centaur on my Silver grind for my Main account.
---

If you are not yet playing Splinterlands, register HERE for free and start your journey. Hit me up in Discord (iamrentaw#5754) if you use my link so I can send you some DEC as a welcome gift!🎁
Join Splinterlands Discord in this LINK and be part of this awesome community!

😍SHOW SUPPORT TO RENTAW😍
---
FOLLOW ALL THE NOSLEPPGANG STREAMERS HERE! THEY ARE AWESOME!

---
---
---