Share Your Battle - Weekly Challenge feat. DRAGONS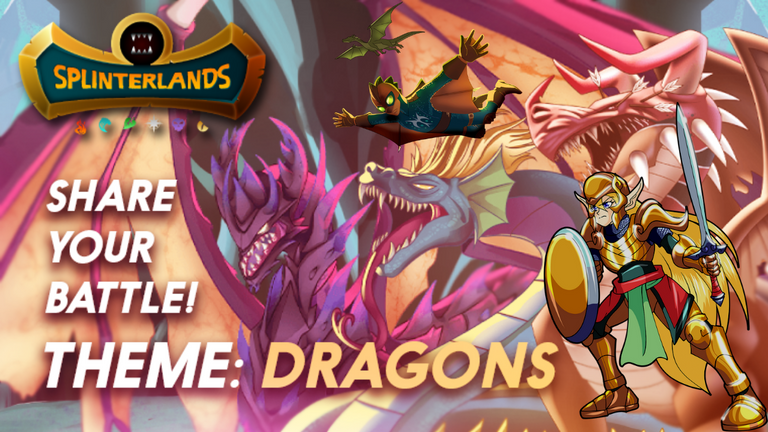 Source
👉🏻 "SHARE YOU BATTLE" WEEKLY CHALLENGE 👈🏻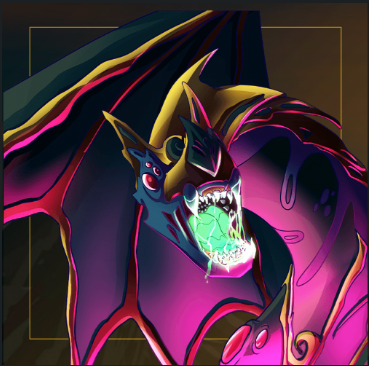 THEME: DRAGONS
Edition: ANY
Rarity: ANY
Element: DRAGON + ANY
Attack: ANY
Abilities: ANY


---
🤜RULESET🤛

Earthquake
16 Mana
Earthquake: Non-Flying monsters take 2 Melee damage at the end of each round.
Active Splinters: Fire, Earth, Death and Dragon

🤜MY LINE UP🤛

---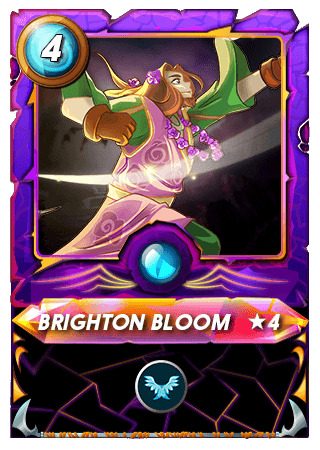 SUMMONER: Brighton Bloom
Brighton Bloom is the go to summoner when Earthquake ruleset is active, I have a Level 4 so I did go for it and this will protect my monsters from 2 Melee damage at the end of each round due to the ruleset.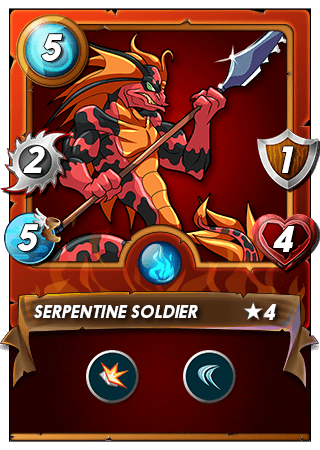 1st Position: Serpentine Soldier
I'm expecting my opponent to used Fire splinter just because of his past lineups so it gave me an idea to use Serpentine Soldier, it has a dodge ability plus the flying from my summoner, I don't think he can touch this guy without having a magic attack from his lineup. And the fact that it also has a Shield ability which will reduce the damage from Ranged and Melee attacks, also with 5 speed. I have so much faith in this guy.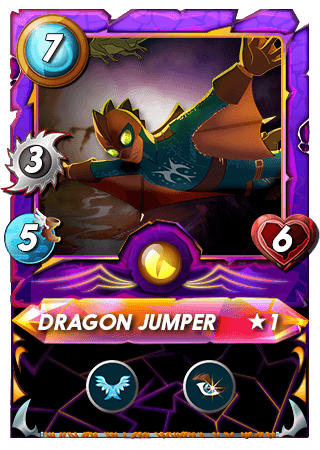 2nd Position: Dragon Jumper
Whenever I play Dragon splinter, I always use this monster right here. With his 3 Melee attack damage plus 5 speed, I used him as my heavy hitter to get rid of the opponent's backliners. And also one of my favorite card in the game. *wink


🤜BATTLEFIELD🤛

---
My Opponent used Level 4 Tarsa with War Chaang as his tank.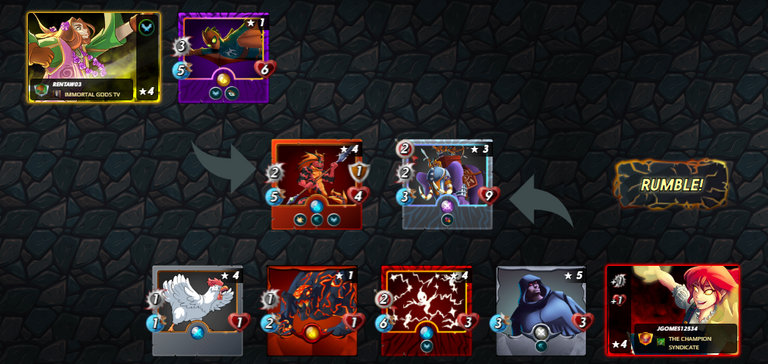 I picked Brighton Bloom as my Summoner with Serpentine Soldier and Dragon Jumper. I don't know if he accidentally placed War Chaang in the first position because it's Ranged attack is kinda useless. Nevertheless, that would work on my favor because I will only get 1 damage on each of his attack due to Serpentine Soldier's Shield Ability. Basically, Dragon Jumper will have a feast right here just looking on his lineup.


Did your strategy work? What will you try differently next time?
With an Earthquake ruleset, strategy is to have a Brighton Bloom for additional flying ability on your cards. And I want to get rid of his heavy hitters at the back by the Dragon Jumper. Serpentine Soldier will be my damage absorber and I think that has been the story on this battle. Dragon Jumper literally wiped all of his 5 monsters. He has high level cards as well but I thik he made a mistake by putting War Chaang in front. That gave me an advantage so just a reminder guys, always check your lineup before clicking on that battle icon.

Do you like Dragons? Why or why not?
Dragons are great and sometimes most powerful in the game especially with high mana battle because they have a pretty high Mana cost. They have insane abilities that will surely help your team win. I do like playing Dragons and I think I wont grind without having these monsters on my deck.
---

😍JOIN SPLINTERLANDS NOW😍
If you are not yet playing Splinterlands, register HERE for free and start your journey. Hit me up in Discord (rentaw03#5754) if you use my link so I can send you a Card as a welcome gift!🎁
Join Splinterlands Discord in this LINK and be part of this awesome community!

😍SHOW SUPPORT TO RENTAW😍
TWITCH CHANNEL
TWITTER ACCOUNT
---
FOLLOW ALL THE NOSLEPPGANG STREAMERS HERE! THEY ARE AWESOME!

---
---
---