Splinterlands Card Spotlight (COCATRICE)
If you have been following along with my previous Splinterland Spotlight posts you will know that the Spotlighted cards have increased in USD value. While this is not guaranteed to happen again I do believe I have found a potential candidate to be one of the next cards to have its USD value explode. For reference you can visit my past "Spotlight" posts via clicking Here / Here & Here. In the future I will do a review about these predicitons of mine but that is not what this post is about.
Just eleven days ago I told you about the likely cost increase the Reward card known as ANT MINERS was about to experience. At the time of my notification the Gold ANT MINER was selling for $9.00 USD. Viewing the official Splinterlands marketplace I can see that if I want to purchase a Gold ANT MINER today its going to cost me at least $10.30 USD. Over the past week this card has peeked at $20.00 USD so congrats to those of you who bought low and sold high for profits. I highly suspect that at some point in the future this card will once again see its value increase.
If you missed out on the profits the Ant-Minter brought to its flippers no worries as I'm here to tell you about another card I believe will one day explode in value. That card is the amazing.......
COCATRICE
While most Dragons live in Draykh-Nahka, the little miscreant known as Cocatrice can be found pretty much anywhere in the Splinterlands. Their favorite activity seems to be wrecking markets by night. In battle, they are annoyingly difficult to hit, and they never stop squawking.
Why have I choosen the COCATRICE as my Spotlighted Card? Why do I think it will see an increase in USD value? (1) First and most important, I have picked the Cocatrice as my spotlight card because of its playability. Its a BETA Neutral that cost just 2 MANA and is a card that gets routinely played. How many times have you been up against the amazing Cocatrice and have had your monsters miss with their attacks over and over again. Just like me, its likely been lots of times. (2) Its currently the third least expensive Beta Rare available for purchase ($3.98). The most expensive Beta Rare currently cost $39 USD. This means there's lots of room for its value to grow. (3) There's only 10,000* of these left in circulation. That number will shrink as more get combined to create a higher level Cocatrice. While that number shrinks hopefully our player base will continue to grow. Out of those 10,000 only 153 are currently on the market for sale. (4) With just 14 sales the Cocatrice value will increase by more then 20%. (5) The neutral cards are some of the most important cards to have in your deck as they can be played with any splinter.
Now that I shared my findings with you I better go purchase a COCATRICE or two before the lot of you buy them all up!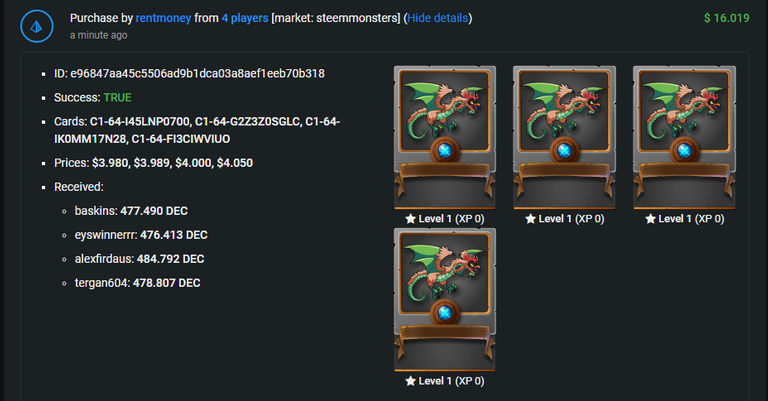 STATS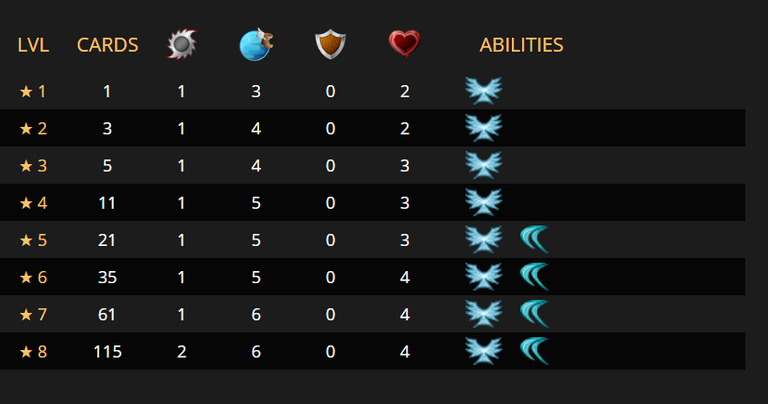 Abilities
| Level Attained | Ability |
| --- | --- |
| One | Flying |
| Five | Dodge |
Splinterlands is an online blockchain game built on the Hive Network. It utilizes NFT's for game play. These NFT's and other in game assets are tradable and have real monetary value. Click here to play or invest in Splinterlands today.
Watch The COCATRICE Battle Below
https://steemmonsters.com?p=battle&id=6cc7500f96e34878834eda592dd2fba962b343cb&ref=rentmoney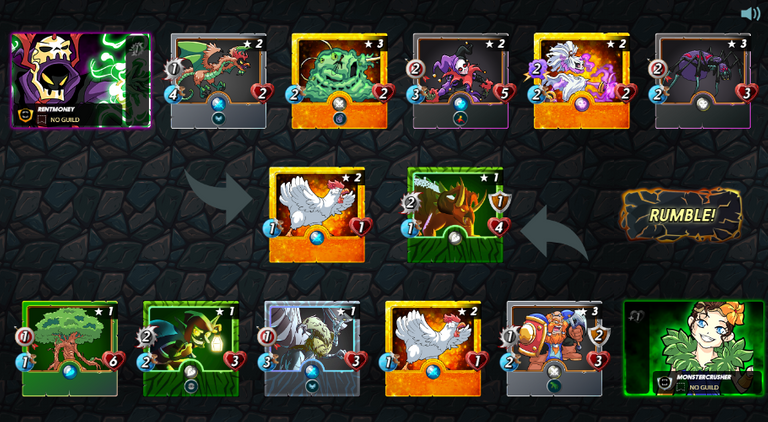 Disclaimer:
This is not financial advice. Always do your own research before investing any of your hard earned currencies. My findings are based on the state of todays market which can change in a heartbeat. Keep in mind that Chaos Legion will be released in the upcoming weeks/months and no-one knows how the introduction of new NFT's will change the current market prices.
A Cocatrice Story


My Cocatrice is very Cocky and Jealous so hearing about all the praise the 0 MANA monster called "Furious Chicken" been getting has rubbed him the wrong way.


It was no surprise to me when my Cocatrice claimed it wanted to decimate some chickens to showcase its own skills. He heard about the chickens past glory and its undefeated backyard brawls but it scared him not.
My Cocatrice said it needed no training and went straight into seek and destroy mode. After-all the Furious Chicken is just a 0 MANA card how could it beat the great Cocatrice .....
https://steemmonsters.com?p=battle&id=40fc35878bd2161e97bb499f2f179b49d3b4f3f0&ref=mortgage-payment

Defeated ....
The Cocatrice cockiness got the better of him. He went to battle thinking there was no way the chicken could land a blow on him. After-all many have tried to hit the mighty Cocatrice and many have failed. .... the Furious Chicken did not and was victorious.
Shamed and humiliated the Cocky Cacatrice went back home and told his fellow Cocatrice mates what happened. They were mean and DODGY ...... " Why didn't you use your dodge" ..... "How could you let that bird brain beat you", are just some of the things that were muttered to him.
Beaten and momentarily humbled the Cocatrice decided that he greatly underestimated the chicken (something he vowed never to do again) and he set out to get his revenge.
Word got back to the Furious chicken that his foe was coming back for a second battle so he got ready and proceeded to once again battle the Cocky Cocatrice on the battlefield of Splinterlands and just like their first battle it was a one vs. one battle .....
https://steemmonsters.com?p=battle&id=db987e6b78005d2da340340f336adc1b0a62d7e1&ref=rentmoney

Victory ....
The battle was set in reverse speed which didn't favor the Cocatrice because speed was a big part of the Cocatrice battle strategy. Regardless of the rule set it was too late to back out now, the challenge was set and there could be only one winner.
The Cocatrice got his revenge and took home the win. The Furious Chickend didn't go down without a fight as it landed a strong first blow that removed half the Cocatrice health but when the Cocatrice decided to strike back it did so with great speed and accuracy. The Cocatrice blow completely overwhelmed the chicken and sent it to its demise.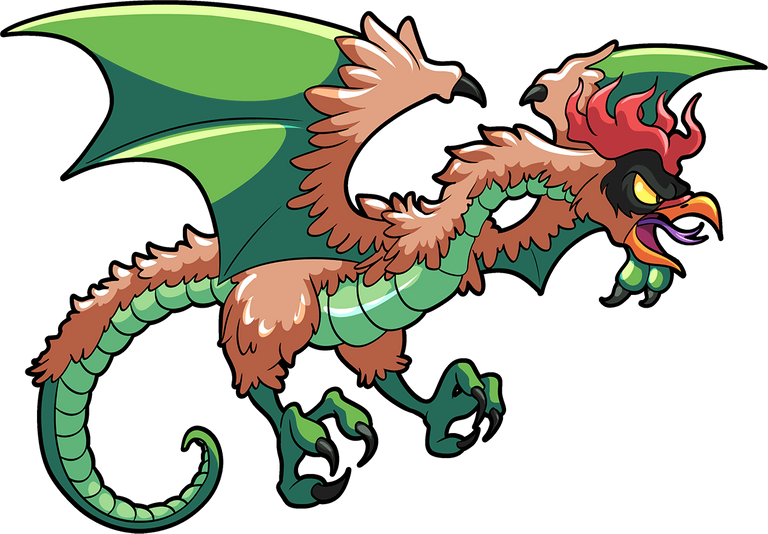 Posted Using LeoFinance Beta
---
---