Splinterlands MEME Tournament Payments Complete

The second ever Splinterlands MEME tournament has completed. There was 112 entries which is down slightly from our first tournament (which had 126 entries) but is what I consider a very decent turn out. I'd like to thank everyone who participated in the Splinterlands MEME tournament and I would also like to congratulate everyone who cashed in the paying spots. Didn't cash this time (No Worries) mark your calanders and get ready to rumble because the third ever Splitnerlands MEME tournament will be hosted on the last Sunday of this month. It will have a similar structure as our previous tournaments but hasn't been set up yet. Currently I'm paying a 2000 DEC tournament creation fee to list the MEME tournaments. After listening to the previous Splinterlands townhall I believe I heard mentioned something about the potential for tournament creators to get whitelisted. Being Whitelisted will allow tournament creators to bypass that 2000 DEC fee so I will be looking into that before I create our third Splinterlands MEME tournament.
---

---
Top Eight
---
First Place Winner Highlight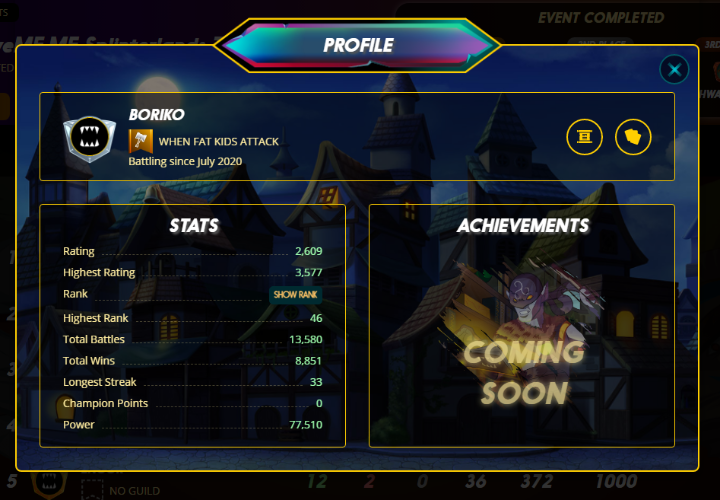 Featured Battles
Link:
https://steemmonsters.com?p=battle&id=sm_JdU9lzQkRZnkIS4xbNuB&ref=rentmoney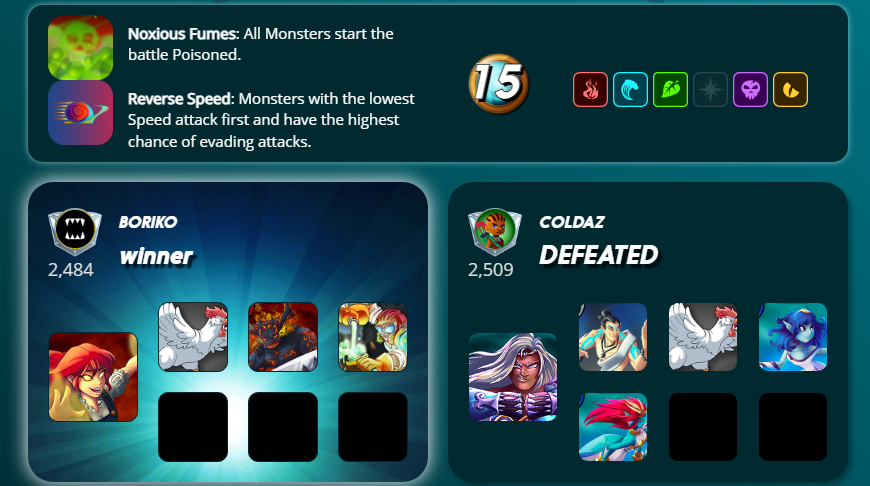 Link:
https://steemmonsters.com?p=battle&id=sm_Aa4GdnNDBFAntoZgBK60&ref=rentmoney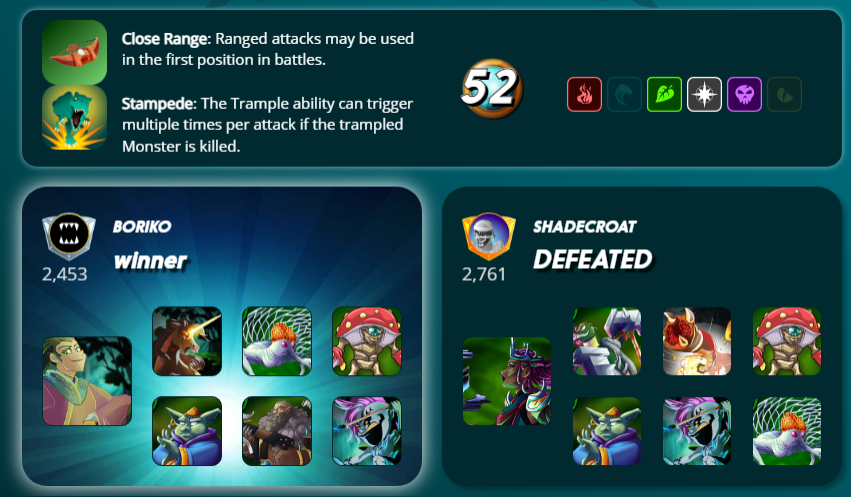 Link:
https://steemmonsters.com?p=battle&id=sm_xzBUmSpKuyqUVleLQBqs&ref=rentmoney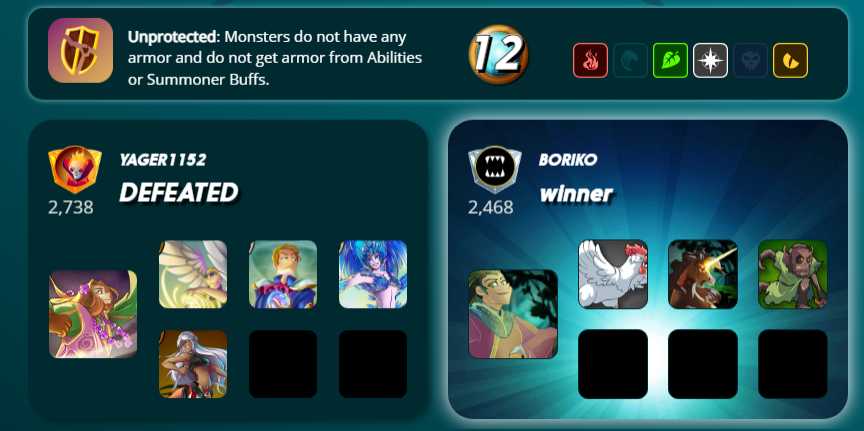 ---
What Is Splinterlands?
Splinterlands is a blockchain game built on the Hive Network. The game itself utilizes NFT's for game play. These NFT's can be won in battle and/or purchased from the official Splinterlands marketplace or many other secondary markets. Game play rewards players with cryptocurrency and in game assets. Click here to get started with Splinterlands.
---
What Are MEME Tokens?
MEME Tokens can be earned on the Hive Blockchains frontend known has HiveME.ME by creating and curating content on said site. On top of earning the MEME token for creating and curating content on HiveME.ME you will also earn the Hive Blockchains main tokens known as HIVE and HBD. That's right, you get to earn at least three different cryptocurrencies when utilizing the HiveME.ME frontend. Alternatively you can use the tag MEME on your Hive Blockchain content and potentially earn some MEME tokens that way. The MEME token can be traded on all the Hive Dex(s) which include but may not be limited to LeoDex, Hive-Engine, TribalDex and BeeSwap. Visit HiveMEME today by clicking anywhere on this highlighted link. Winning prizes won in the Splinterlands MEME tournament have now all been paid out to the winners.
---
MEME Trade Orders On Leo Dex:
https://leodex.io/market/MEME


---
MEME Token UseCase:
Allot of currencies come and go and I believe that is because they have little to no usecase. (What is a usecase) A usecase gives value to a cryptocurrency by giving holders of that token something to spend their held tokens on. (What is MEME Tokens usecase) The MEME token main usecase is that its needed to create NFT(s) on the NFT Market located on the official HiveME.ME site. It also has smaller usecases created by its community members in which create these NFT(s). For example if you want to use your MEME tokens to purchase a Chaos Legion pack sometimes you can do that. All you would need to do is head on over to the MEME NFT Marketplace and see if RentMoney has his Chaos Legion NFT listed for sale. Do you want to be a LOLZ governor (of course you do), head on over to the MEME NFT marketplace and purchase the LOLZ Project Governess NFT. All trades on the HiveME.ME NFT marketplace are completed using the MEME token. To visit the NFT Marketplace click anywhere on this highlighted area.
---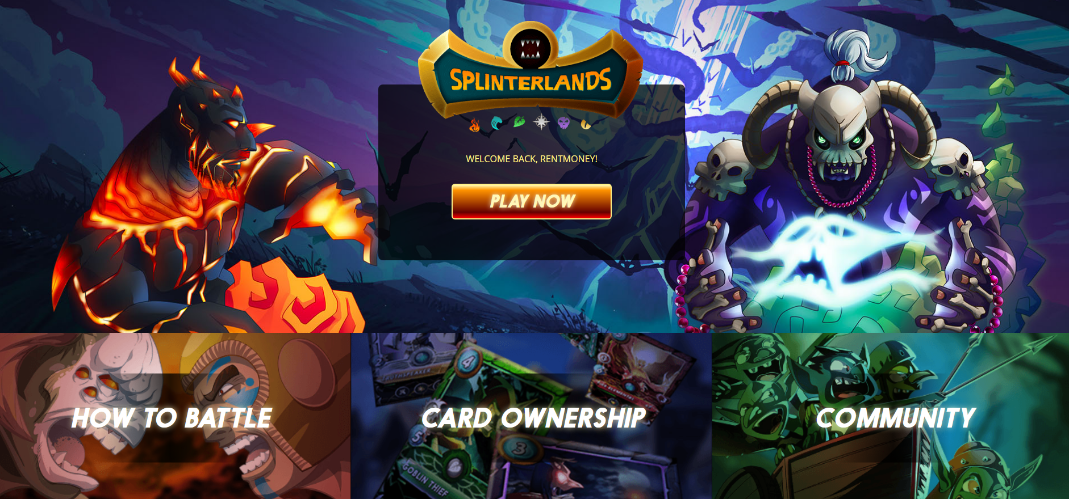 Posted Using LeoFinance Beta
---
---