Splinterlands: New RuleSets | Town Hall | Chaos Legion
As the Splinterlands game progresses the Splinterlands team adds new rulesets to the game. Adding new rulesets is something that has been done in the past and now has been done again. The continuous adding of new rulesets helps keeps things fresh and allows for a potential change in who lurks in the top positions on the leaderboard. The main change is there will now be Three rulesets that can be active at the same time in Gold league and higher within ranked battles as well as all Tournament and Guild Brawl battles. The percentages per league for number of rulesets can be seen below (release date was Tuesday, 01/24/23).
---
Bronze - 75% chance of 1 ruleset / 25% chance of "Standard" ruleset
---
Silver - 75% chance of 2 rulesets / 20% chance of 1 ruleset / 5% chance of "Standard" ruleset
---
Gold+ / Tournament / Brawl - 75% chance of 3 rulesets / 15% chance of 2 rulesets / 8% chance of 1 ruleset / 2% chance of "Standard" ruleset
---
With the above new change also comes two new rulesets.
Going the Distance
(Only Monsters with Ranged attack may be used)
Wands Out
(Only Monsters with Magic attack may be used)
---
Official Announcement Post:
(Learn more about these changes below)
https://hive.blog/splinterlands/@splinterlands/battle-ruleset-updates
---
Splinterlands Town-Hall
(Original Stream Date: Jan.23/2023)
---
Timestamps:
    00:35 - Team Introduction
    02:45 - Words from Wizards with InvestyGator
    14:45 - Brawlhalla with Weirdbeard
    41:55 - Marketing with Chatter
    51:00 - Support with Royaleagle
    1:00:10 -Splinterlands TV with R0nd0n
    1:12:00 - Chatter and Aggroed
    1:16:50 - Q&A

---
---

---
I hate to sound like a broken record as I mentioned this in some of my recent Splinterland posts but the time is nearing as to when there will be no more Chaos Legion Packs left for sale. There is just over Two Million on the official market with there only being 147,000* more to be sold before we hit our next airdrop. Considering we have a daily burn of 25,000 Packs that leaves at most five more days to purchase Chaos Legion Packs that qualify for the next airdrop. So if you intend on purchasing more packs now would be the time. In short its much better to buy a Chaos Legion Pack now then it will be after these next 147,000 sell. Buying before the next 147,000 packs sell will allow said packs to qualify for two airdrops while buying after the next 147,000 packs sell would mean those packs would qualify for one airdrop.
---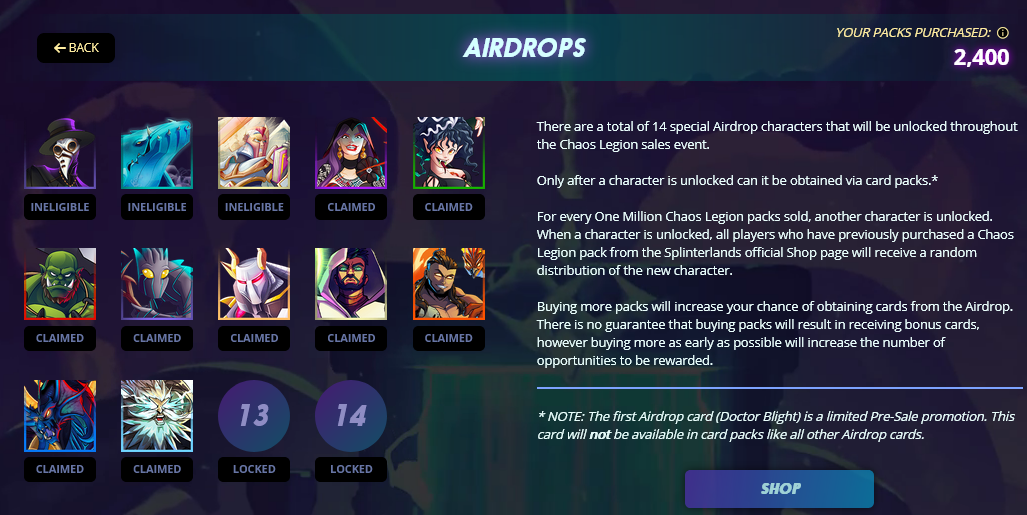 ---
---
What Is Splinterlands?
Splinterlands is a blockchain game built on the Hive Network. The game itself utilizes NFT's for game play. These NFT's can be won in battle and/or purchased from the official Splinterlands marketplace or many other secondary markets. Game play rewards players with cryptocurrency and in game assets. Click here to get started with Splinterlands.
---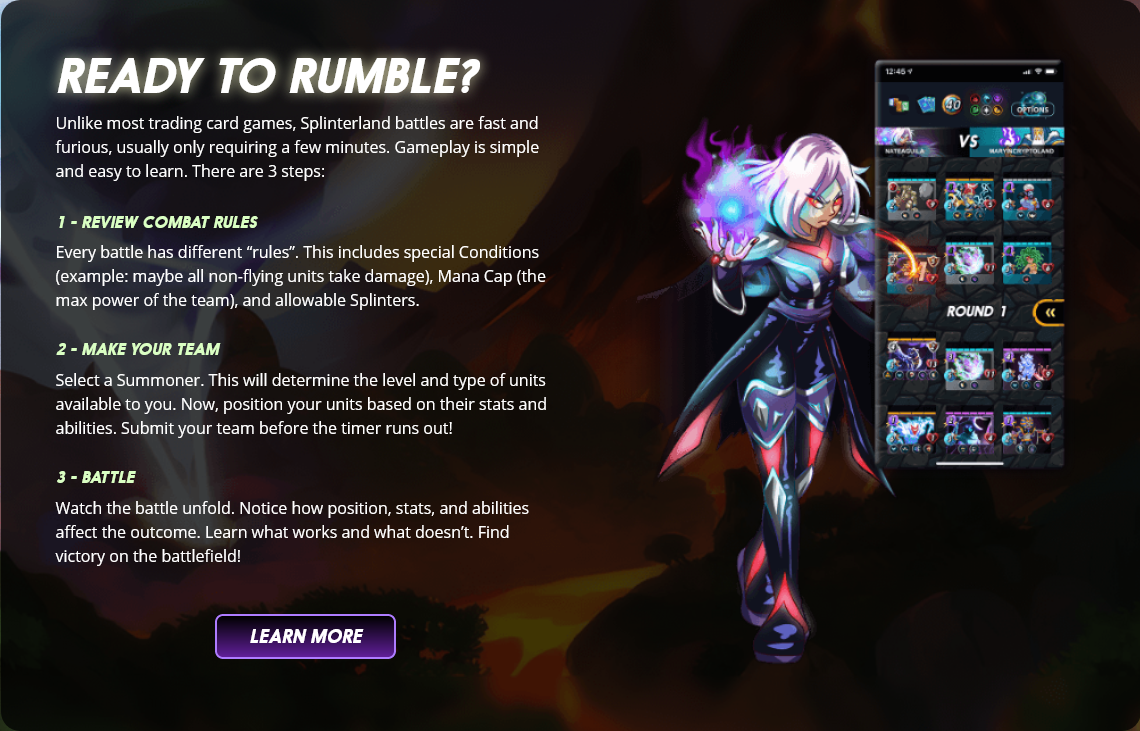 Posted Using LeoFinance Beta
---
---