Splinterlands: The Pack Sale Problem That Never Was

---
Hello Splintermaniacs today I would like to discuss a topic that is on everyone's mind. That topic is Splinterland Pack Sales. Discussion has quickly risen about the slow down of our current main set being sold (Chaos Legion). In total there were 15 million booster packs that were to be sold. Currently we are down to roughly 4.7 Million. That is less then 1/3 of the total supply remaining. The Splinterlands team has said on numerous occasions that they would like a set to be available for sale on the Splinterlands site for roughly one year. More recently one of the founders of the Splinterlands game has suggested the goal for packs to be sold for roughly Seven Months with a 3-4 month period with no pack sales before the next set is introduced. My personal opinion on that take: I think one year is the perfect amount of time to aim for. My only adjustment would be to have a set sell for roughly 12 months with a 3-4 month break between new editions. (If my memory serves me correctly) Chaos Legion Pack general sale has not been ongoing for 12 months yet. With all that information at hand lets dig a little deeper into the issue including looking at the two most popular suggestions I been hearing.
With ongoing talk comes ongoing suggestions. One of those suggestions was a pack burn. Personally I don't like this idea. To me if feels like taking a step in the wrong direction. Almost an admitness of slight failure or an admission of an oopsie at the very least. Plus burning all that value that could be put to future use doesn't sit right with me. I think we can move things along in a reasonable time frame without a burn. One of the other popular suggestions was to sell the packs to the Splinterlands DAO to be released at a later date (bringing the DAO some profits). Giving the DAO some packs is an idea I can get behind but selling them to the DAO is not necessary. Simply give them to the DAO and then once Chaos Legion has been sold out for a year or more have the DAO sell them and reimburse Splinterlands the company for the agreed upon value for the packs. This way the DAO does not have to spend any of its funds to attain packs that (some think) have oversaturated the market. But how many packs should it be? I think its a fair assessment we aren't talking tens of thousands of packs. Its also a fair assessment to assume we aren't talking hundreds of thousands of packs. If I were to guess we are talking at least One Million Packs. Finding that perfect number won't be easy and here's why.
---
Pack Buying Fomo
As everyone who has been playing or investing with Splinterlands for a year or more likely knows there is massive Pack Buying Fomo near the end of each edition selling out. As our Splinterlands community grows the timing of the pack buying fomo increases. This pack buying FOMO is one of the reason why I think there isn't a pack sale issue. I do agree that pack sales have slowed down (that much is obvious) but I feel as it isn't because there is an overly gross amount of Chaos Legion Packs on offer. Instead the reason I think pack sales have slowed down is because there is just simply too much on offer at current time. At this moment RUNI is all the craze (as it should be RUNI is AWESOME). We also have Tower Defense; now let this sink in for a moment. Splinterlands who has created this amazing game that we all currently enjoy and earn from is on the brink of introducing us another game that currently has pack sales ongoing. I feel this is not getting the attention it deserves. The reason: there is just too much going on.
If that wasn't enough there is another new play to earn game that is a hybrid of WEB 2.0 & WEB 3.0 in development by Splinterlands and its partners (GLS) as we speak with (you guessed it) pack sales ongoing. Which brings me to the conclusion Splinterlands didn't print an overly gross amount of packs for Chaos Legion. Instead what they did was introduce too much new stuff too quickly. Our Splinterlands community while growing and much bigger than it was 1-2 years ago can still only purchase so much assets at any given time. The average player isn't going to afford forking out hundreds or even thousands for three different games during the same time period. Getting back to the FOMO aspect: I suspect pack fomo to hit somewhere north of the One Million Packs mark. Meaning once we see Chaos Legion packs dwindle down to close to One Million packs left for sale (on the official Splinterlands market) there will be an increase in pack sales. The real question here is how long does it take us to get to that point and how can we speed that up.
---
My Suggestions For Pack Sale Increase
---
(1) Loan One Million Chaos Legion Packs To the DAO
(To be paid upon sale of packs one plus year later)
---
(2) Introduce special buy days
(Halloween is in days/ Christmas just around the corner)
---
(3) DO NOT introduce something else that requires our purchase
(let your player base pockets cool down a little)
---
(4) DO NOT introduce something else that requires a purchase from your player base. Yes I put this suggestion two times. Its an important one, updates are awesome, new stuff is awesome but you don't want to spread everyone too thin.
---
(5) Rethink the sale point of future packs. Tower Defense face value is $8 USD. That is a giant leap from Splinterlands original price point for its Alpha packs which was $2 USD. Sure we have Vouchers now that bring down the price of purchase but lets not forget that lower costing packs are much more attractive than higher costing ones. It was the tiny entry point of $2 USD per Alpha pack that helped launch the success of Splinterlands. Lets not lose that aspect of the game. This is not wanting more for less. This is wanting the packs to look so attractive that non blockchain people and none whales go, "I can afford to take a shot on that". This helps to increase our player base thus increasing the number of people buying packs.
---
(6) Lets hear what you think of these suggestions below in the comment section. If you have some of your own, I'd like to hear about them as well. Pack burn (whats your thoughts on that).
---
FOMO: Fear Of Missing Out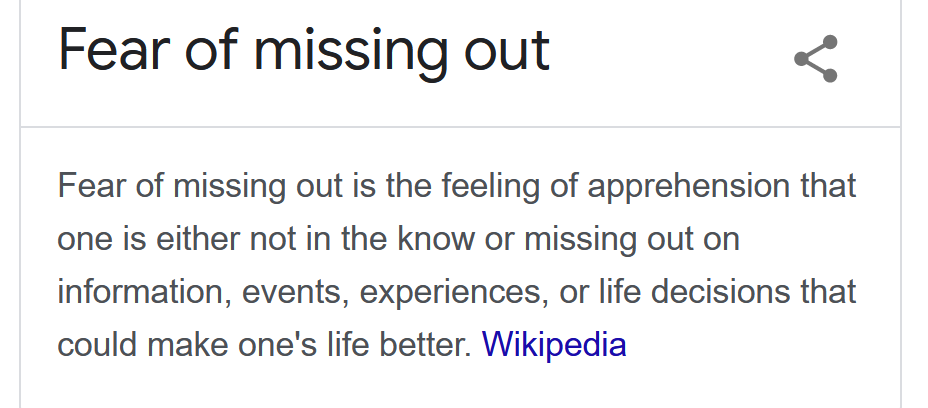 ---
Watch A Splinterlands Battle Below
https://splinterlands.com?p=battle&id=sl_92cfe792670f429815b13c5f51ac7f84&ref=rentmoney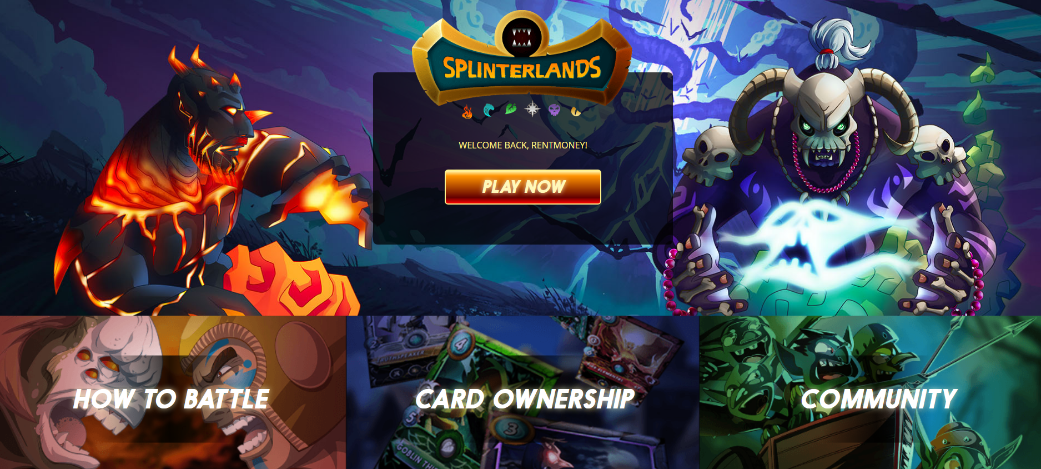 ---
Most Recent Town-Hall (AMA)
(Original Stream Date: Oct.24, 2022)

---
---