Journey to Champion League. Is it worth it?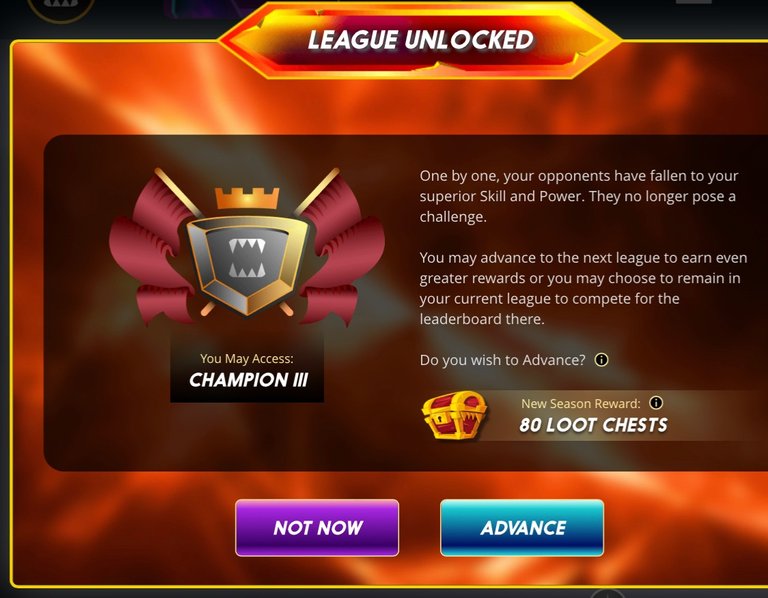 I DID IT!
After hours and hours of renting(cough) and battling. I finally reached champion league! It is such a fulfilling achievement! Now I need to wait for my season end rewards. Will see if it was definitely worth it once I receive those 80 chests.
How did I reach Champion League?
Well, I don't own much cards so I really rely on rentals. You need to have maxed level summoner and cards to reach Champion League as there is no card restriction starting the diamond league. You also need to at least rent 3 type of splinters so you can have a choice whenever a splinter is disabled. But take note the rental is bloody expensive specially during end season. You need to have at least 500k power to reach champion league, although rental of max leveled cards will net you some power, it may still not be enough. Last day rental costed my around 25$ for the final grind and power rental. Worth it? Who knows? I enjoyed the battle in higher leagues. Unlike in gold league where I usually hang out, it's a totally different world there. With maxed level cards, there are tons of strategies/card combinations that you can see and learn from each battle. There is no superior lineup and everything can be countered.
Tips/Advice to get to champion
I know that I'm still a beginner here in the champion league but let me just share my experience playing in the higher leagues.
Have at least 3-4 splinters with max level cards. It's really frustrating when you don't have cards of a certain splinter and it's the only splinter available.
Always check what your opponent usually plays, if he uses magic, sneak, range, it's always anticipation of cards that your opponent is gonna use and counter them.
Play around the ruleset, always have cards that are perfect for rulesets, poison, blast, earthquake, reverse speed.
Fire splinter - good for fast damage, fast kill games. Also has lots of potential with all melee.
Water splinter - has a versatile of uses, could be magic powerhouse, melee powerhouse and sustain.
Earth splinter - the next magic power house and tons of healing/sustain/armor.
Life splinter - range powerhouse, also melee powerhouse, lots of sustains, armor.
Death splinter - massive debuff and very versatile.
Dragon - jack of all trades in combination with other splinters.
In short, there is no weak splinter. All splinter are very good depending on how you utilize them with the corresponding ruleset.
I'll share my end season reward once the season ends.
Good Luck to All and May you Have Nice Reward this season!
---
---