There Has Been A Crypto Market Correction Underway But HIVE Didn't Get The Memo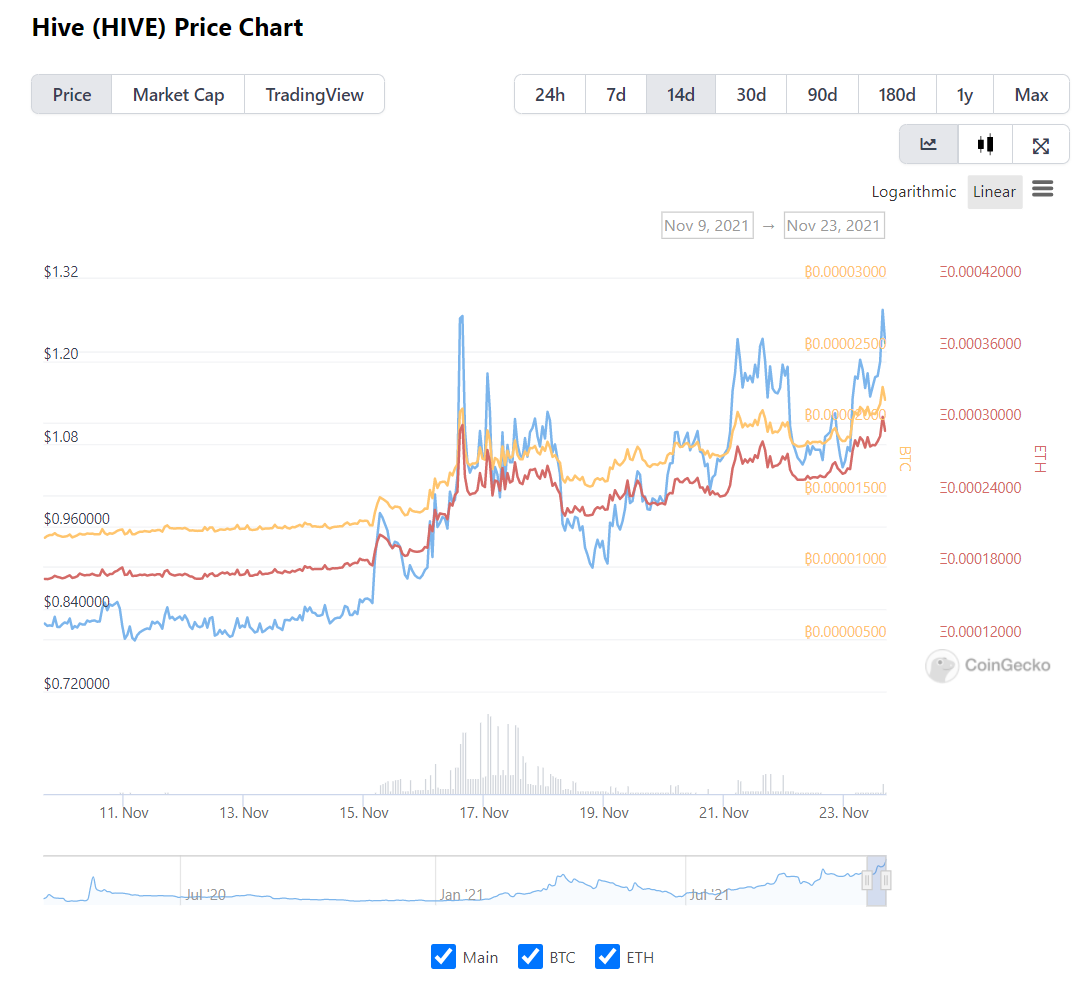 HIVE/USD is blue. HIVE/BTC is yellow. HIVE/ETH is red.
There still is no hype of any kind around HIVE despite Splinterlands being one of the most popular decentralized play-to-earn games in the world. The appreciation trend of HIVE seems entirely organic.
The latest upside momentum looks different from the usual Korean Upbit-driven spikes followed by a gradual return to an old baseline. The price of Hive seems to be creeping up without much drama - in the middle of a deep market-wide correction.
I actually like this much better than the usual hype-driven and VC funded mania fueled by social media influencers. This type of appreciation is on a much more solid foundation. I also love the fact that there is no single centralized company behind Hive that succeeds solely on the back of VC funding. VC money comes with strings attached in the sense that VC firms are centralized and regulated companies. Hive, in contrast, is being funded by individuals from around the world. HIVE is a true utility coin whose increasing usage is driving its appreciation. This way, we are less likely to find regulators breathing down our necks like old pervs going forward.
Posted Using LeoFinance Beta
---
---