Battle Challenge - Life Splinter
Hello community, I share a battle from the game Splinterlands with Life Splinter in Gold League.
Although my cards are more appropriate for Bronze League, I manage to stay in Silver League and thus get better rewards in battles and chests.
But the rewards in Silver League are not very advantageous even though I can open on average 9 chests daily and 70 at the end of each season.
So I decided to take a chance and move up to the Gold League, even if it is at the bottom of the league rank, getting few chests, but getting Gold chests I think is better than Silver chests, if only because the SPS multiplier is x8 instead of x2, which increases the possibility of getting more SPS.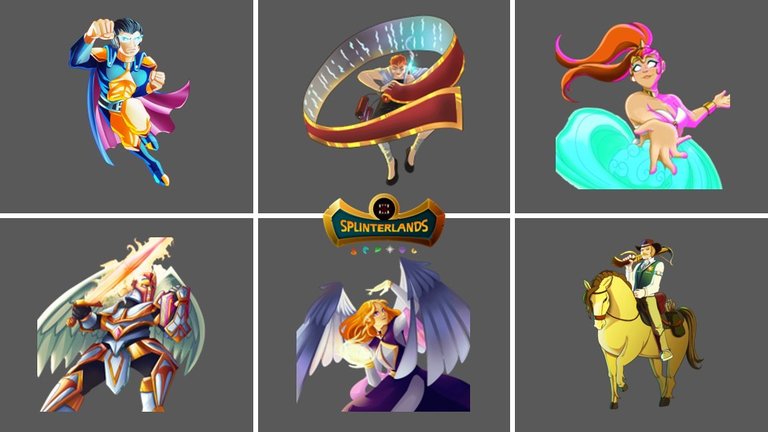 For this battle, we had as a set of rules, only use odd cards and the attack cards Ranged and Magic had Snipe ability.
With 56 Mana available to form the battlefield, my choice was to use Life Splinter because it was my Daily Focus.
So within the available options, I understood that the best Summoner for this battle would be, Chanseus the Great, with Repair, Triage and Ressurect Buffers, where it allowed me to repair the armor of the card that suffered more damage, and heal the health of the backline card that suffered more damage, having a Snipe Rule, it helped my target card of Snipe attacks to stay in battle.


For tank card I chose Uriel the Purifier although he attacks in staggered rounds, he has Flying ability with plenty of armor, in the early rounds he would be targeted with Melee attacks which gave some security in the front line of battle with help from the Summoner being able to repair his armor.
In the second position, I chose Warrior of Peace where it would be the target of Ranged and Magic attacks, despite not having any attacks it has plenty of health points, and Demoralize ability where it would decrease the attack of Melee attack cards.


In the third position, Hero of Beyond, with Ranged attack would gain Snipe ability, having plenty of health points, would be the replacement for Warrior of Peace.
In fourth position, Silvershield Sheriff, also with Ranged attack, has good attack and good health points, allowing it to do good damage to opponent's cards.


In the last positions, Djinn Renova, with a Magic attack, her ability allowed me to increase the health of my cards, and finally, Adelade Brightwing, also with a Magic attack and Repair ability, could keep my tank card in battle.
Her Flying skill allowed Melee attacks to miss their attack.
Being a Target Practice battle, my cards had plenty of health points, allowing my tank card to not be targeted by Ranged and Magic attacks in the early rounds, and thus increasing the likelihood that he would be able to attack at full strength.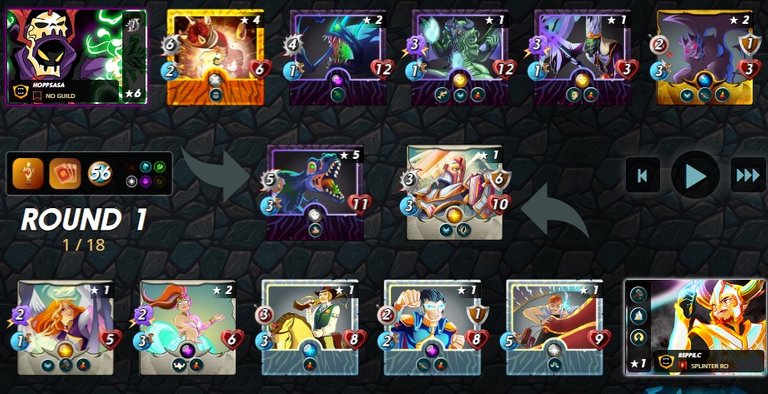 Looking at the opponent's formation, it features quite strong cards, but overall my cards have greater speed, thus attacking first in battle compared to the opponent's Magic attack cards.
In your formation you can see a mistake, either on purpose or by mistake, The Gorlodon is placed in the third position, and thus cannot attack in the initial rounds. Reach ability only allows attacking from first position and second position, so until I eliminate the opponent's tank card, The Gorlodon won't be able to attack.
Uriel the Purifier in the first round reloads the attack, while my attacks focus on Cthulhu, managing to almost eliminate in the initial round.
While the opponent's attacks are scattered between Snipe and Sneak, allowing Warrior of Peace to not be eliminated and so my Summoner can use Triage and increase his health points.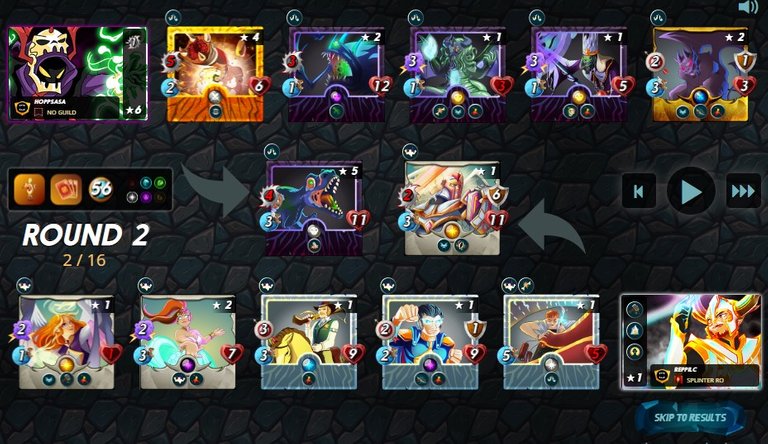 Starting the second round, my cards manage to eliminate Cthulhu and Uriel the Purifier deals 6 damage to the opponent's tank Undead Rexx who has yet to land an attack on my tank.
Sand Worm has plenty of strength and managed to hit Adelade Brightwing which eventually takes her out of the battle.
Being my first card to be eliminated, here enters ability from my Summoner and brings Adelade Brightwing back into battle.
Warrior of Peace is eliminated and Hero of Beyond becomes the target of Ranged and Magic attacks.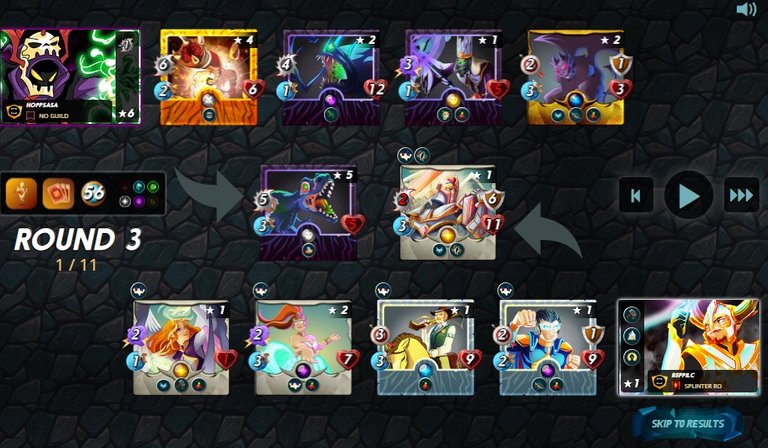 Being able to attack first in battle allows you to eliminate, Ancient Lich, with Gargoya Devil being the target of the attacks with few health points.
In this round, things have changed, Undead Rexx manages to hit his first attack in this battle, while Sand Worm misses his attack the first time in this battle.
The battle begins to have an outcome, Undead Rexx ends up being eliminated in the fourth round and only here The Gorlodon enters the battle, already a little late, where the opponent only has Melee attack cards and so all my cards concentrated their attacks on the opponent's tank card, not giving any chance to change the course of the battle, and so I end up being able to win this battle.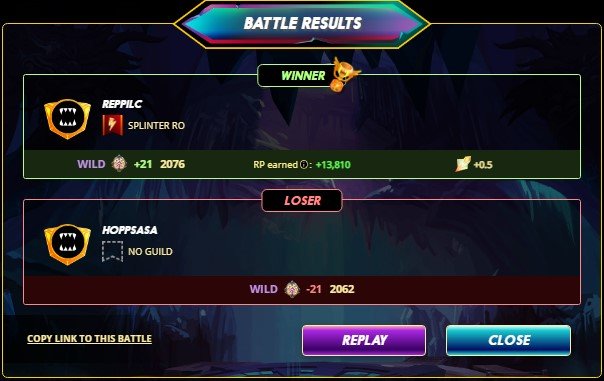 This Gold League victory allowed me to increase my rank by 21 points, receive 13,810 RP and gain 0.5 SPS, the rewards are equivalent to having maximum Silver League rank but allow me to fight for Gold chests that theoretically have better rewards.
In relation to the battle I think my Summoner was very important, and my cards having better speed in relation to the opponent's cards allowed me to attack first, besides The Gorlodon not being in the correct position was a help in winning this battle.

---
Thanks for reading until the end, i hope you liked my post.
If you are interested in playing Splinterlands, follow my affiliate link:
https://splinterlands.com?ref=reppilc
For comments on post content, use comments. Advice on how to improve, or make the posts more enjoyable, is welcome.
Until next time!
---

---
---